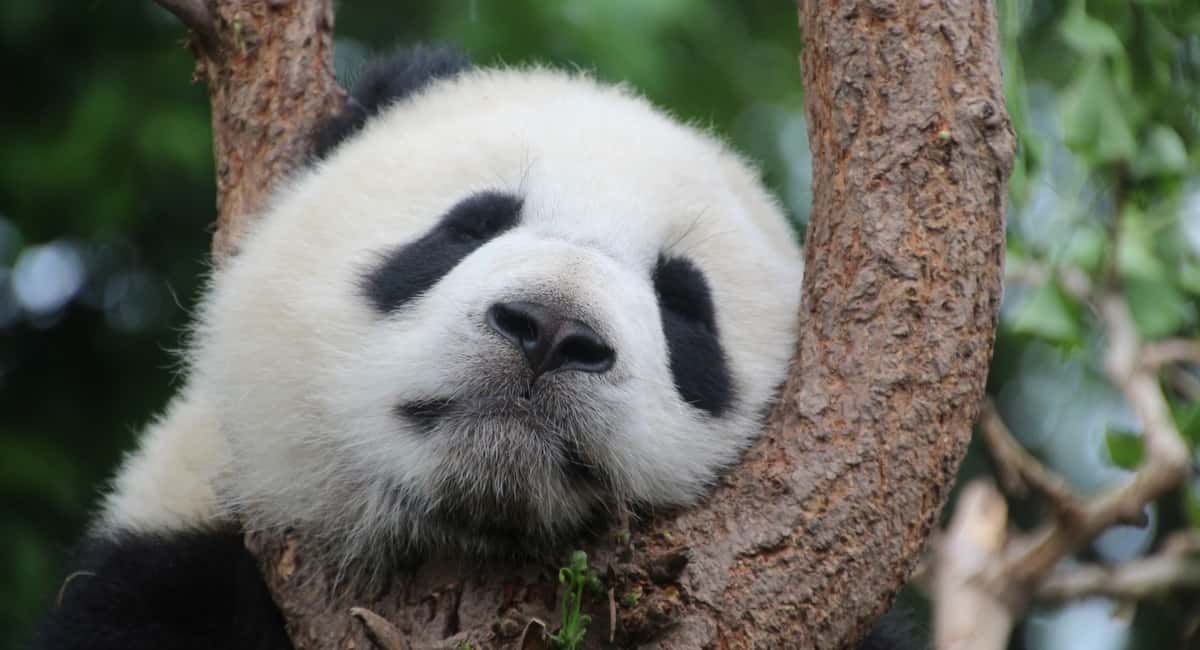 Essential Tips for Booking Your First Trip to China
Originally posted on https://floridaindependent.com/essential-tips-for-booking-your-first-trip-to-china/
141 million tourists head over to mainland China every year. That number is growing slowly (1.2%) but continues to show promise as China inches towards deeper levels of transparency in its governance.
Despite China's unabashed rejection of many ideals that western culture holds, there is still an immense amount of fun to be had, lessons to be learned, and memories to be made within its borders.
Our guide aims to streamline your travels in this wondrous country by letting you know key things to keep in mind before heading over. We hope that we can either improve the trip to China that you're already planning on taking or inspire you to take a trip that you hadn't previously pictured!
1. Know Your Budget
China is a country of contrasts. In its cities, you'll see business people traveling up to skyscraper penthouses as well as slums where manual laborers work 12 hours per day just to get by.
These various levels of economic abundance that China caters to mean that travelers of all backgrounds can find things to do, food to eat, and accommodations.
Before you start mapping out your trip to China, understand what your economic abundance/spending limit is going to be as it will inform which hotels you look into and how many cities you can visit throughout your adventure. It will also help you to decide which sorts of structured activities (tours, visits to paid historical sites, etc.) you'll be able to partake in.
2. Take a Crash Course on the Culture
If you take a trip to China and experience its culture without context, you're not going to get much out of your trip. This idea that you can learn about a place once you're on the ground never takes into account the stimulus overload that occurs when people visit new places. This overload hampers a person's ability to fully process what they're experiencing.
In our opinion, every responsible traveler should make it their mission to read a book, watch a movie, or follow a newspaper that can inform them about a new place prior to arrival. In the case of China, books like "Wild Swans", "Riding the Iron Rooster" and "Age of Ambition: Chasing Fortune, Truth, and Faith in the New China" are all excellent resources to start off with.
3. Flag Your Top Destinations
Mainland China consists of 3.7 million square miles of land. Within that massive landmass, there are over 600 cities.
Unless you're planning on taking an extremely open-ended trip to China, there's no way that you're going to see all of those places. So, before you hop on your flight, you're going to want to flag your must-see destinations.
While it's hard to make a small handful of destination recommendations given how wonderful so many Chinese cities are, here are 4 cities that most tourists report as being worth your while.
Beijing
Beijing's wonderful history is derived from 3 millennia of innovation, war, and stories. Today, it's a bustling city which many find to be the cultural capital of China.
Popular attractions in Beijing include The Palace Museum, Summer Palace, Temple of Heaven and of course the Great Wall of China.
Shanghai
If you want to see China's heart, you're going to want to pop into Shanghai. Shanghai is a coastal city which, given its water features, can accommodate imports and exports that are sailed into the country.
That fact has single-highhandedly made Shanghai China's financial lifeblood and has also made the city one of the biggest financial hubs globally.
The Oriental Pearl TV Tower, Yu Garden, and The Bund are all popular attractions here.
Chengdu
If you love pandas, you're going to want to make Chengdu a stop on your trip to China itinerary. The city is famous for being the premier giant panda breeding destination globally!
In addition to pandas, Chengdu has also made its name by housing many ancient artifacts from the now-extinct Shu Kingdom.
Popular attractions here include Mount Qingcheng, Jinli, and the Chengdu Research Base of Giant Pandas.
Xi'an
Have you ever seen breathtaking travel photography taken by artists like Andy Beales and other popular professionals? Perhaps among those photos you've seen pictures of the thousands of hand-molded warriors buried in a tomb.
Those pictures are of the Terracotta Army and that major attraction is in Xi'an. That landmark by itself makes a trip to the area worth it.
4. Know Chinese Visa Policies for Your Country
Depending on what your origin country is, you may have to apply for special permits to enter China. If you're from the United States, you don't have to worry about this since China has a visa-free entry process for US citizens. The same is true for many other Western Countries.
If you're from more niche places or territories where there is deep conflict, rampant religious extremism or active wars, you may have to go through a stringent approval process to be granted Chinese entry.
Do not get caught off guard by arriving at Chinese customs only to find that you won't be let out of the airport. Know your entry requirements well in advance of your trip to China.
5. Pick a Season and Know the Implications
When you travel to China can have a massive impact on your trip. Seasons affect everything from hotel rates to attraction availability to weather.
As a general rule, July/August is tourist high season. During this time, it can get very hot and humid. If you're not used to that kind of weather, you may want to avoid traveling during that time.
September/October are shoulder seasons. This is when crowds have started to die down and temperatures have started to cool. Shoulder season represents an excellent time to visit the area.
Finally, there are the winter months. This is when temperatures can get very low in China (in many areas, to the point of snowing), prices drop and attractions close for maintenance. For your maiden voyage to China, we'd recommend not traveling during this time as your activity options may be limited.
6. Study Accommodation Types
There are three core accommodation types that you'll find all throughout China. These types are hotels, hostels, and guesthouses.
Hotels are an accommodation type that you're likely familiar with. These are typically professionally managed, service-oriented accommodations that offer amenities like pools, room service, a front desk person, and similar perks.
Hostels are on the opposite end of the hospitality spectrum. Hostels feature shared or very small private rooms. They are cheap and no-frills given as they don't offer much in the way of amenities and may not even offer basic things like towels.
Guesthouses are a middle ground between hostels and hotels. These accommodation types are usually run by owners and have a bed and breakfast feel to them. Quality of guesthouses and what they feature vary from place to place so read carefully about each guesthouse before planning your stay.
The more that you know about these accommodation types, the better that you can pick which arrangement might work best for you.
7. Chart Your Course
By this point, you know where you're going and where you're staying. What we're willing to bet that you don't know is how you're going to get from place to place which is why we're closing out our trip to China tips with this often-forgotten tidbit.
China offers a wide array of inter-city transportation options. These options are generally private car, motorbike, bus, train, and plane.
If getting between destinations will cost you more than 9-hours by land, look into flight options since you don't want to waste your trip to China moving between destinations. If transit between cities is under 9-hours or you can book an overnight bus/train that offers "sleeper accommodations" these modes of transportation can be economical and efficient.
Given the expense, traveling by car or by motorbike is only recommended for short hops between nearby places.
Figure out which transportation might be best to get between each of the cities on your literary. Price out how much each of your inter-city treks is going to cost you and don't forget to subtract those numbers from your budget.
Wrapping up Our Tips for Your First Trip to China
Your first trip to China will be an adventure that you'll never forget. It can also be an adventure that's filled with stress if you're not prepared.
Take the time to learn about Chinese culture, expectations, attractions, and the other things that we've mentioned throughout this post. Implement what you learn into your trip's planning process to avoid snags to the best of your ability.
If you do that, you'll set yourself up for success while traversing one of the most legendary countries on the planet!
For more cutting-edge travel advice, explore more of the newest content that we have available on our blog!