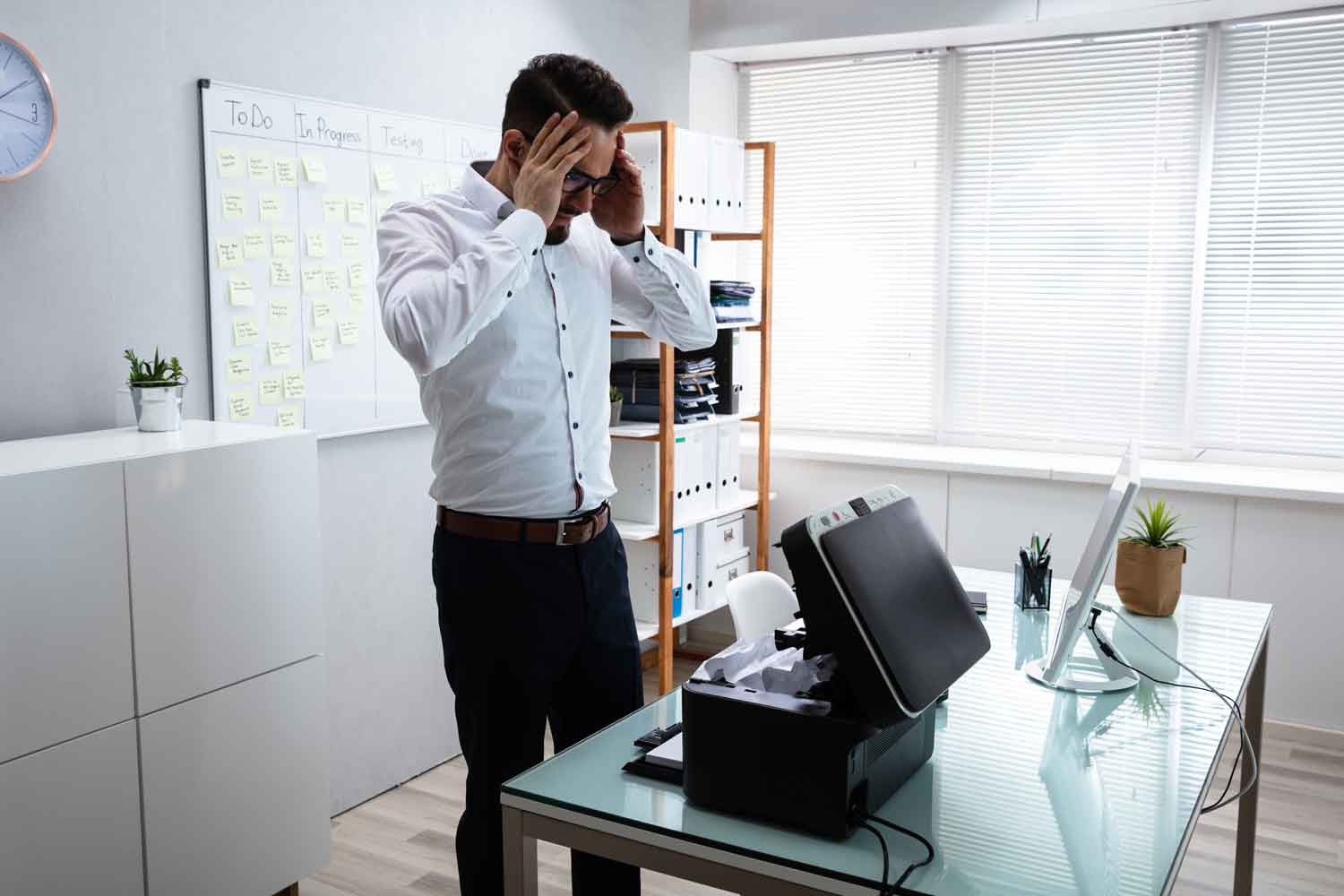 Should I Repair or Replace My Printer?
Photo From Shutterstock
Originally Posted On: https://unitedlaser.com/should-i-repair-or-replace-my-printer/
When a printer at your office breaks down, it's often difficult to decide whether to repair your old printer or invest in a new device. You may find yourself wondering "how much does it cost to repair a printer," and "is the price of printer repair worth it?"
Let's review a few common questions related to printer repair and replacement to help you to determine whether you should repair your current printer or send it out to pasture.
Does the cost of the repair exceed the value of your current printer?
How much it costs to repair a printer is not so much a matter of the total price, but rather the difference between the costs of the replacement part and necessary labor compared to your initial investment. (And don't forget to factor in installation when calculating the cost of capital assets.)
If you have a multi-function printer (MFP) that simply needs a new power supply, you're likely going to want to replace that hardware component. On the other hand, if you have an old legacy printer that requires expensive parts, such as chips or a controller board, it is probably time to consider purchasing a new unit. At United Laser, we employ the 70% rule: if the cost of repair exceeds 70% of your printer's current market value, we recommend that you purchase a new printer.
How much mileage does your printer have on it?
Much like cars, there comes a time when, regardless of how well your printer has performed in the past, you're throwing good money after bad. A good rule of thumb: if your printer is more than seven years old, you may want to start pricing new units. In this case, even a relatively inexpensive component is not worth the investment. For example, you wouldn't spend $3,000 or more on a new transmission for an eight-year-old car with 150,000 miles and a value of $1,500.
Is the replacement part you need included in a regular maintenance kit?
Not all printer component parts are created equal. Let's think again about that old car in need of repair. This time, however, you don't need a new transmission, but rather a new tire. When a printer breaks down, many customers fear the worst, but printers require routine care just like cars. Changing out old fusers, rollers, and transfer rollers is part of regular printer ownership, just as changing your oil or topping out your fluids is part of routine car maintenance.
At United Laser, we recommend regular printer maintenance and professional printer repair for your existing devices whenever possible. Our managed printer repair services can extend the life of your fleet, adding updates and years, without contributing to landfill waste or investing in new devices. We offer nationwide repair services, with access to over 3 million in maintenance kits and repair parts, across 6 nationwide warehouses. We'll come and fix your printer, plus supply toner and ink at a sharply discounted rate. And best of all, we provide printer repair services for over 30 manufacturers, including HP, Xerox and Lexmark.
Is your printer repairable?
This one's pretty straightforward. When your 2009 device needs a new mainboard and belt, keep in mind the costs required to find an outdated part to keep your printer humming. Many manufacturers phase out hardware components (or printers) after a certain period of time, which makes finding the parts necessary for repair that much harder. This could lead you down a rabbit hole as you search for parts, and qualified technicians, to fix a retired model.
Would office productivity increase with a new printer? And would a new printer make your employees happy?
Trust us: there is nothing more frustrating to your employees than a printer that is constantly on the fritz. New printers offer an array of new features to streamline workflow and satisfy your team, such as increased printing speeds and lower costs per page. If you hear gripes from your employees about an unreasonably slow or glitchy device, you may want to consider an upgrade.
If you decide to replace your printer, should you destroy your old printer with a baseball bat?
No. If you can, avoid the Office Space inclinations. Destroying old printers with baseball bats looks like a lot of fun, but the parts on your old printer can be recycled to reduce our overall carbon footprint.
At United Laser, we're proud to partner with HP to recycle both hardware and cartridges to encourage environmental sustainability. However, we accept any device brand, and will even transport your device to the necessary recycling location to divert hardware away from landfills. You'll find we can recycle nearly everything including, MFPs, copiers, scanners, printers, routers, hard drives, monitors and more.
And don't forget about recycling those printer cartridges! United Laser offers our customers a courtesy box (for 6-8 used cartridges) with prepaid shipping in order to facilitate the process of recycling your used cartridges. In fact, with your help, we've saved over 10,000 pounds of cartridges going to landfills each month!
All this talk of printer repair and replacement has me worried that my printer fleet is going to break down. What would I do?
Don't despair; United Laser provides nationwide maintenance and repair services so you aren't left Googling, "who fixes printers near me" at the eleventh hour before a big client presentation. If you need printer repair, replacement, or even installation, contact us to see how we can get you back on track with those TPS reports asap.