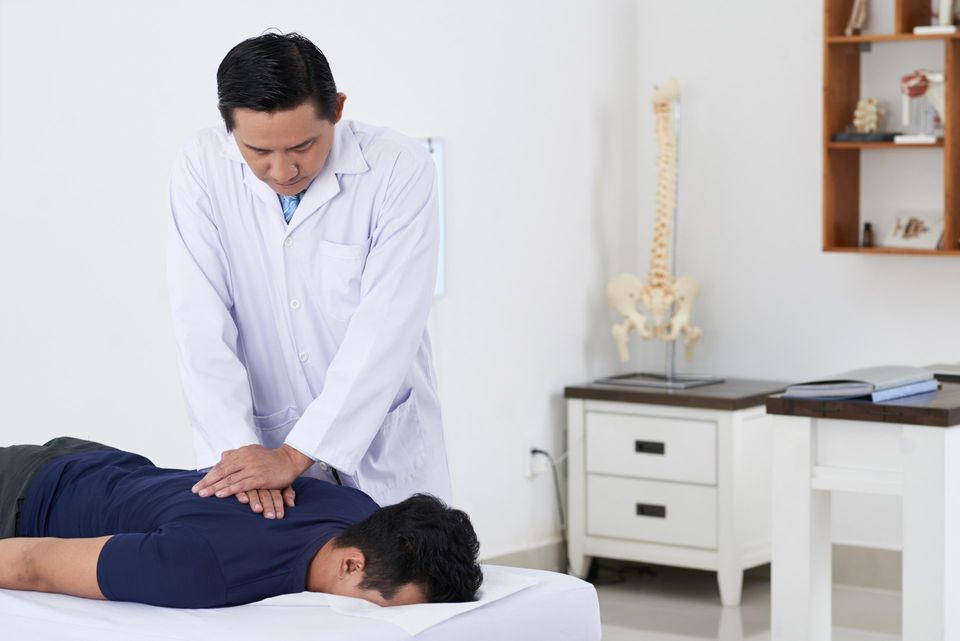 7 Big Benefits of Seeing a Chiropractor
Photo From elements.envato
Originally Posted On: https://www.essentialintegrativemedicine.com/7-big-benefits-of-seeing-a-chiropractor
There are many reasons you may want to see a chiropractor. Here are 7 big chiropractic benefits.
Chiropractic medicine is a popular choice for pain management, especially if you have a bad back.
It works well with other treatment programs like massage and physical therapy. Plus, it's an all-natural and medication-free practice, so it's super low risk.
Chiropractic benefits don't stop with back pain.
This powerful treatment can reduce inflammation and increase circulation, helping your body to function better overall. A trip to the chiropractor can also improve your joint health and increase your mobility and flexibility.
If you're curious about how chiropractic medicine can improve your health and help you feel better, stay tuned. This blog post is just for you.
We'll cover seven awesome chiropractic benefits, including some unexpected bonuses. Plus, what to expect from your treatment plan.
7 Big Chiropractic Benefits
One of the best benefits of the chiropractor is a customized treatment plan.
A chiropractic physician will use a combination of techniques, individually tailored to suit your needs. No matter what treatments are applied, the overall goal will be to clear subluxations, reducing pain and inflammation.
For many patients, this can mean same-day relief from uncomfortable symptoms that have persisted for years! And, an extended treatment plan can result in long term benefits, reducing the need for chiropractic care over time.
1. Pain Relief
The number one reason patients visit the chiropractor is to relieve back pain.
If you're sitting at work all day, you probably experience "tech neck," stiffness and discomfort in your neck and upper back. And, if you have an athletic lifestyle, you undoubtedly feel the occasional sharp jab after working out.
These symptoms, as well as chronic pain after an accident or injury, headaches, and numbness in the arms and legs, can be reduced through gentle chiropractic manipulation.
2. Direct Symptom Treatment
When it comes to pain relief, most methods mask symptoms rather than treating them at their source.
A chiropractic adjustment, on the other hand, corrects spinal alignment and reduces pressure and inflammation in the joints. This physical treatment addresses the underlying cause of your pain, rather than covering it up.
Because this treatment tightens and loosens the muscles in your back, it can improve their contractability and strength over time. And, proper alignment of your musculoskeletal structure allows your body to heal itself.
This starts you on the path to recovery and reduces the need for future treatments.
3. Pain Medication Free Programs
Most medications prescribed for chronic pain are addictive and dangerous. So, why take the risk?
One of the best parts of chiropractic medicine is that it doesn't incorporate prescription pain medication. Instead, it relieves the source of pain, allowing your body to recover and rebuild naturally.
Patients living with chronic pain may also benefit from therapeutic injections administered by a chiropractor.
Trigger point and joint injections can offer natural pain relief in just a few minutes. When combined with a chiropractic treatment plan, they can provide long term relief from everyday aches and pains.
4. Improved Mobility and Flexibility
Having trouble touching your toes?
A chiropractic adjustment relieves inflammation in joints and flexes muscles. So, it can increase your range of motion and help you feel more flexible, especially when combined with massage therapy.
This is especially true if you experience tightness and stiffness in your back.
Chiropractic care can also help reduce joint dysfunction in the shoulders, hips, and knees. These are some of our most used joints, and often the first to show signs of wear and tear or develop arthritis.
5. Reduced Inflammation
Subluxation, or improper spinal alignment, can put pressure on your back's joints and muscles, leading to significant inflammation. Releasing this tension through chiropractic adjustment can help reduce inflammation fast.
But, studies have shown that chiropractic medicine treats inflammation on a deeper level, too.
Spinal adjustments have been linked to reducing the body's stress response and blocking the production of some neuropeptides and cytokines. This treatment can slow or even halt the cycle of inflammation in the body.
For you, that means long term relief, not just a quick fix.
6. Increased Circulation
A trip to the chiropractor can improve circulation, too.
The process of carrying stagnant blood out of and bringing fresh blood into your body's tissues is what allows you to heal. So, increased circulation speeds up the recovery process and improves your system's function overall.
Chiropractic adjustment can also help to relieve troublesome symptoms of poor circulation like numbness and tingling in the limbs, cold hands and feet, headaches, and dizziness.
So, if you're always the coldest person in the room or you suffer from migraines, it might be time to give spinal adjustment a try.
7. Unexpected Benefits
Some lesser-known chiropractic benefits can also make a massive impact on your everyday comfort and quality of life, especially when combined with a healthy lifestyle.
Because a spinal adjustment stimulates your entire nervous system, it can boost immunity, improve digestion, help you breathe better, and increase your energy level overall.
Plus, it's a relaxing therapy that can reduce stress levels, improve sleep quality, help clear your mind, and even elevate your mood. These small changes can make a big difference, especially if you're feeling tired, sluggish, or run down.
Ready for Relief?
Now that you've learned a bit about these chiropractic benefits, you might be wondering what steps to take next.
That's awesome! We're excited to help you start feeling better, fast.
Get your treatment plan going by requesting an appointment or contact us with any questions you might have. We're happy to help.
For more information on how chiropractic medicine can positively impact your life and help you feel better, have a read through the rest of our blog posts.