Baby Bath Safety: How to Make Bath Time Fun and Safe (Akron '14)
Originally posted on https://www.hercampus.com/author/baby-bath-safety-how-make-bath-time-fun-and-safe
For 30% of new parents, their biggest fear is that their baby will get hurt in an accident.
While this is a valid concern, there's a lot you can do to keep your baby safe in every situation. This includes parts of your normal everyday routine, like baby bath times.
If you do it right, bath time can be safe and enjoyable for both you and your baby.
Here are a few important things to keep in mind for baby bath safety.
Begin with Sponge Baths
For most babies, it takes 1-2 weeks for their umbilical cord stump to fall off. If you have your baby boy circumcised, expect 7-10 days for his penis to fully heal.
During these important early phases, keep your baby clean with gentle sponge baths.
When they're ready for a real bath, use a contoured baby bathtub and a few inches of warm water.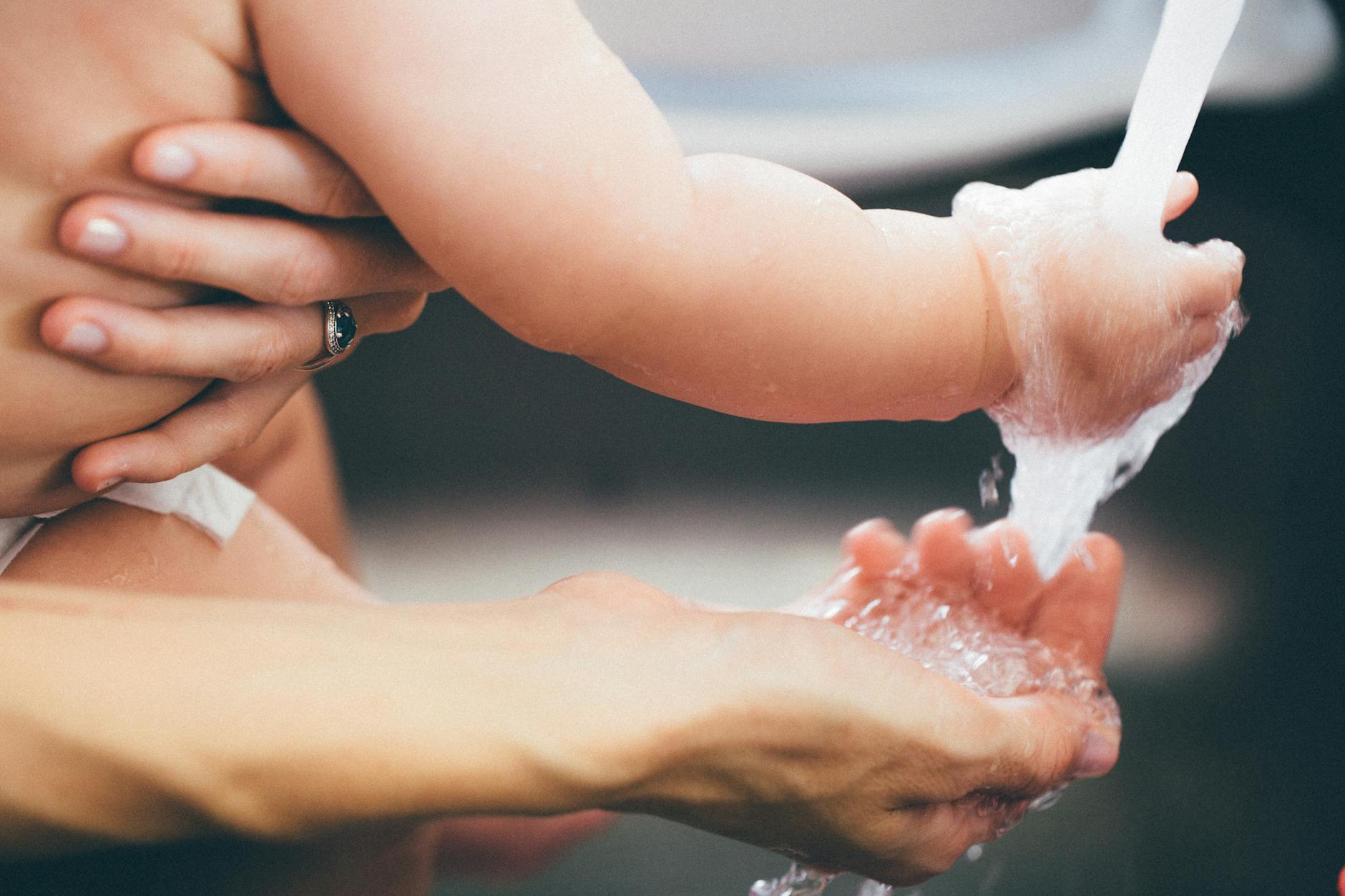 Warmth Is Key
The last thing you want is for your baby to catch a cold. One of the most important safety aspects of baby bath time is keeping baby warm enough.
Ideally, your bathroom should be at least 75-80 degrees. If it feels chilly or drafty, run the hot water for a few minutes to create a warm, steamy environment.
Test the bath temperature with your elbow to ensure it's warm enough (but not too hot). A warm, wet washcloth on your baby's stomach may help him or her stay warmer while bathtime is underway.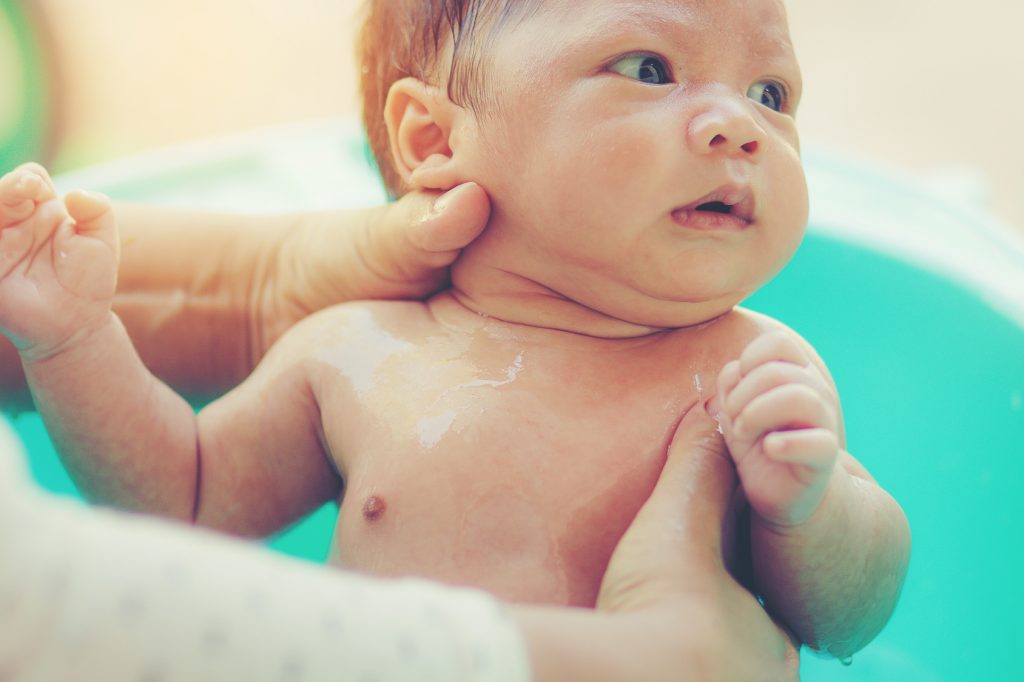 Use the Right Products
Your baby's skin is probably more sensitive than yours.
Use specialty baby bath products that are free of irritating dyes and fragrances. If your baby has hair, choose a tear-free shampoo to avoid irritating his or her eyes.
You can keep yourself comfortable and dry too with a ParentsWave bath kneeler and elbow rest. Plastic toys are a great way to keep your baby entertained during the process, especially if they don't love it at first.
Make Baby Safety a Priority
Never, ever leave your baby unattended during a bath—not even for a second!
Make sure you have everything you need for the bath before you place your baby in the tub. Keep one hand on him or her at all times to ensure he or she doesn't topple into the water.
A spout cover is a good idea to ensure that your baby doesn't hit its head on the faucet. Turn the handle to a cooler temperature so that baby won't get burned if he or she accidentally turns on the water.
Don't Overdo It
Last but not least, keep bath time short and sweet.
As long as you're cleaning your baby thoroughly when you change his or her diaper, 2-3 baths per week are sufficient for most babies.
If your baby finds bathtime invigorating, mornings may be best. Other babies get drowsy during baths, making evenings a better choice.
The Importance of Baby Bath Safety
Bath time can be a fun and relaxing experience, but safety must always come first.
Before you give your baby her first bath, refer back to this list of baby bath safety tips. Once you've created a safe environment, you'll be splish-splashing together in no time!
Did you find this article helpful? Be sure to browse our other recent posts for more great parenting advice.