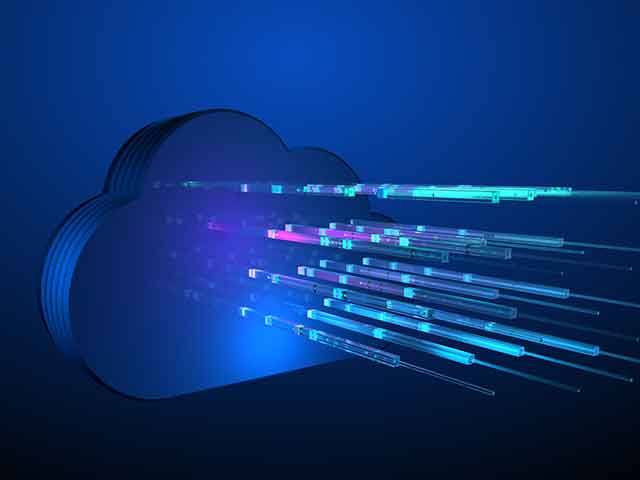 Designing A Robust Hybrid Cloud Environment
Originally posted on https://www.bestructured.com/designing-a-robust-hybrid-cloud-environment/
If you've decided your organization needs the best of a private cloud and public cloud environment, it's time to start designing a hybrid cloud architecture. With the virtually limitless possibilities of hybrid cloud computing, you're probably wondering where to begin. In this post, we'll break the hybrid cloud development process into five general steps, so you have a better understanding of the process at every level. That way, you'll be able to fine-tune your hybrid cloud strategies around your organization's needs and workflows.
Step 1: Clarify Needs
Because a hybrid cloud uses two different cloud environments, the best place to begin is by clarifying what you need from each. For example, does your organization require the on-demand scalability of a public cloud service while storing mission-critical data on a private cloud? A successful hybrid cloud initiative depends on understanding your organization's needs and achieving the ideal balance between public and private cloud resources.
By clarifying specific goals for each platform, you'll be able to understand which processes and data are better suited for which environment and plan accordingly. At the same time, planning a hybrid cloud architecture offers an ideal opportunity to trim the fat from your network. Look at all the tools, applications, and data your team relies on for day-to-day operations, pare it down to the essential, and streamline performance.
Step 2: Leverage Public Cloud Services
Once you've clarified your organization's needs and goals for a hybrid cloud model, we recommend leveraging public cloud resources to match your broader cloud framework. It's generally best to begin with public cloud resources because they can usually take care of the bulk of your organization's cloud needs.
Again, make sure you're clarifying what you need from a public cloud vendor. Do you need guaranteed Health Insurance Portability and Accountability Act (HIPAA) compliance, rapid scalability, the most cost-effective solution, or an intuitive interface? Once your team understands what you need from the public cloud, take the time to research options and shop around to find a vendor that aligns with your operations.
Step 3: Develop a Private Cloud
When developing a private cloud platform, you have further options worth exploring. You can host your private cloud in-house, through a managed service provider (MSP), or even with a third-party cloud vendor. Ultimately, this decision will be driven by your organization's reasons for deploying a private cloud.
If you want total control over how your private cloud is managed and resources allocated, an on-site private cloud is often ideal. Some managed service providers (MSPs) may also allow similar levels of control or customization on a private cloud hosted at their facility. When you partner with an MSP for a hosted private cloud, they can streamline the process, making this step much more straightforward. Third-party vendors often offer solutions for hosting a private cloud at their facility while you oversee installation, maintenance, management, and repairs as though it were an on-site server.
Organizations looking to take advantage of a private cloud will need to plan accordingly. Whether an internal IT team oversees design and installation of private cloud infrastructure or you partner with an MSP, developing a successful private cloud means clarifying your organization's needs and building a foundation around them.
Step 4: Integrate and Deploy
Once you have the requisite infrastructure and plans in place for a private and public cloud environment, it's time to integrate the two. Chances are, you'll want the two environments to coexist to streamline workflows. Integration is the key to striking the ideal balance between public and private by understanding which resources perform best on which environment.
After creating an integration framework that clarifies how the two cloud platforms can operate and unison, you're ready to deploy your system and migrate network operations to the new environment.
Step 5: Refine and Adjust
Once your new hybrid cloud environment is deployed, the process isn't over yet. One of the most significant benefits of a hybrid cloud is flexibility. As your organization's needs, workflows, and goals evolve, your team needs to continually refine and readjust cloud strategies to better align with those changes. Using data to forecast cloud usage and implementing other strategies to control cloud costs is a fundamental part of protecting your organization's bottom line while ensuring your team has the tools they need to succeed on the cloud.
Los Angeles IT Support
If you're a Los Angeles business in the process of planning a hybrid cloud platform, the experts at Be Structured can answer any questions or solve any problems. Whether you just need an extra pair of helping hands to facilitate your migration to the cloud or you need the robust leadership to oversee the entirety of a project, our team is here to bridge the gap between your ideas and reality.