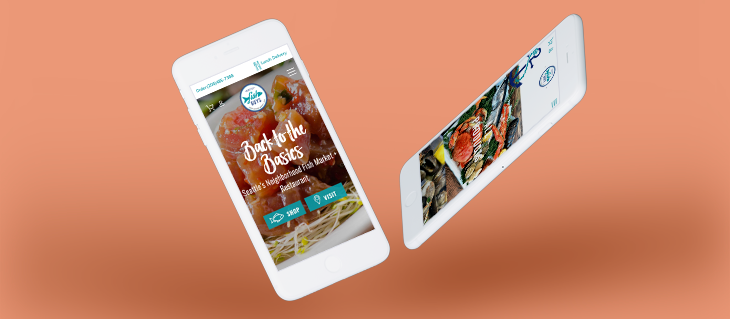 10 Tips for Restaurant & Food Marketing
Originally posted on https://www.seattlewebdesign.com/blog/seattle-web-design-online-marketing-blog/post/10-tips-for-restaurant-and-food-marketing
Working in the food industry is a fun one – there's always lots going on, most people love to eat and therefore love your product.
The biggest challenge that we see restaurants and catering companies face is the competitive market they are in, so it's important for you to be able to surface above the noise.
We love working in the food industry because there is always so much passion, color, and a story behind the food. We've worked with everyone from new restaurants when they were first starting up like Otter Bar & Burger to the well-known Act 3 Catering, to Seattle staple Pagliacci Pizza which has given us a lot of experience in the industry. We've gathered our favorite tips and tricks for you here:
1. Make sure your info is easy to find online
The top three reasons people visit a food site: hours, location, and menu. Make sure these are right on your homepage or easy to access. If you're a catering company, menu options and pricing is still crucial information so create clear calls to action.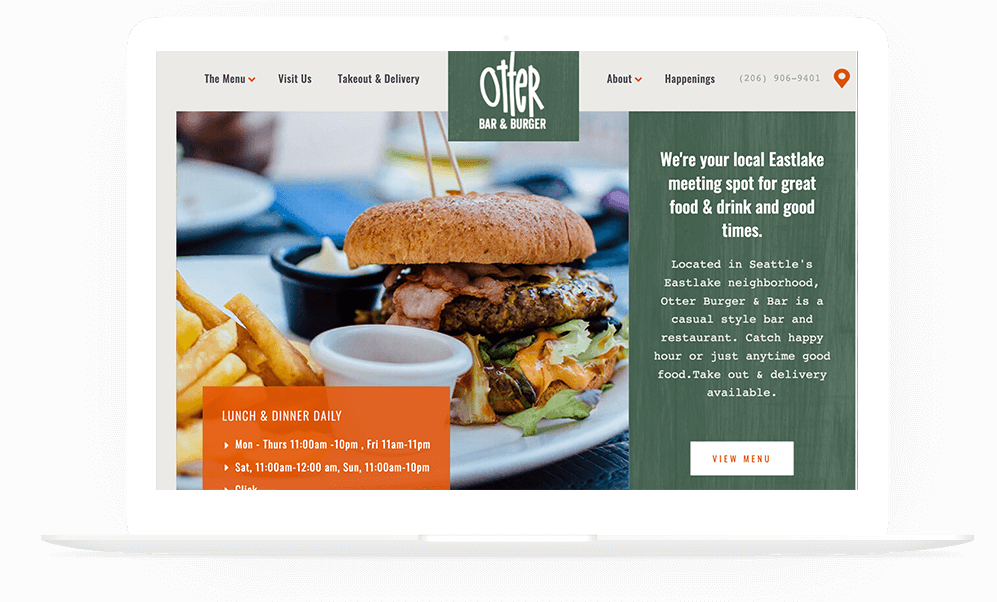 Our friends at Otter Bar and Burger have their hours, a link to the menu, location and phone number above the fold so those visiting their site can easily find it as soon as they get to the site.
2. Use your delivery service as a piece of marketing
Do you deliver through your own company? Then we'd recommend using your car, boxes, and delivery team as pieces of marketing! Use a car wrap, branded t-shirts, and custom packaging to show off your work. In a city like Seattle, you see catered events constantly so knowing where the delicious smelling food is from is key to some organic marketing.
3. Get Social 
If you're a restaurant and you're not on social media, you're missing out big time because whether you want to be online or not, your customers are and they're talking about you. Put it into your strategy to respond to tagged pictures, post regularly, and interact with your clients.
Awhile back we were enjoying some after hour brews in the office and posted a pic of Fremont Brewings Summer APA (because it's good and on brand, obviously). We tagged them and got a great comment back by the Fremont Brewing team, which builds their community with us and gives us a positive impression of the team behind the delicious brews. Things like this build brand loyalty and future engagement.
4. Use your reviews
If you're creating great food and offering wonderful service, there's no reason people won't leave you a review, and food reviews are some of the most frequently given. Whether it's on your website, Facebook, physical marketing collateral, or even a sandwich board outside your shop, share your reviews. If you're still not sold, read our blog post on the importance of reviews here.
5. Take. Good. Photos.
You want your food to look appetizing, right? Since smellovision has yet to be invented, we'd recommend quality photos that make your dishes look irresistible on your website, Instagram/Facebook, Yelp, and even your menu.
The Pink Door, a Seattle Classic, has high quality photos on their homepage to immediately show off their food and dining space. They also have an entire gallery dedicated to showing off their homemade pasta dishes and other delicious meals. I don't know about you… but just looking at that page makes me pretty hungry. 
6. Host Events
Changing out your menu? Celebrating a holiday? Just want a reason to celebrate? Host an event to get people to your restaurant. This can help you bring in new and returning patrons to check out your restaurant, event space, or new menu items and act as a refresher for returning clients.
7. Use eCommerce if you ship
Our friends at Taylor Shellfish have restaurants throughout the Seattle area, but also ship their shellfish and merchandise all over the country! We decided to tie in an eCommerce engine to allow for those who love their shellfish to order it after they've visited the restaurant.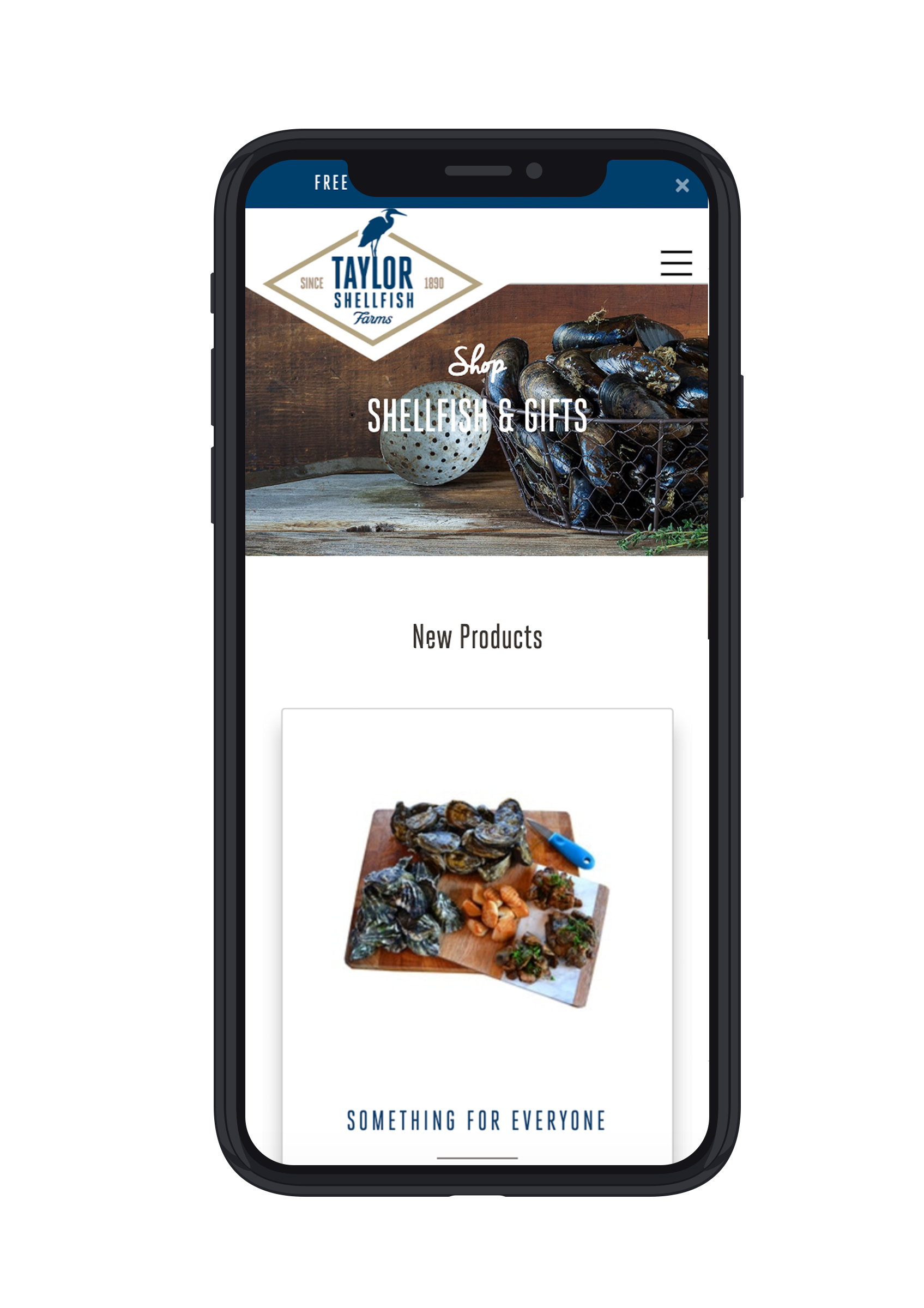 8. Make sure your website is mobile friendly
If you're looking for organic traffic to your site, making sure it's mobile friendly is crucial. According to Constant Contact, restaurants are the most searched industry by consumers on mobile devices, so if someone is searching for you on their phone, make sure they're able to navigate your site easily.
9. Try a Delivery Service
If you're not already offering delivery through your restaurant, there are tons of options for third parties that you can partner with to offer the convenience of delivery to your customers. Partnering with a service that people are already familiar with will remove a barrier to entry and make them more likely to try it.
10. Collect Emails Using a Raffle
Having emails to share events, news, and new menu items is a great way to connect and bring clients in. The trick is most often collecting the emails in the first place. Our recommendation is to do a monthly gift card giveaway to those who sign up. This offers a different incentive for people to sign up as well as receive future promotions and news.
Whether you're a catering company looking to get more visibility on new clients or a restaurant trying to increase your repeat customers, it can sometimes feel like you're doing everything you can. Taking the time to try a few new things a month can help you learn what works well and allows you to nail down your best methods.
Looking for some guidance on the marketing side of things?
At efelle, we love working with those in the food industry by creating beautiful and easy to use websites while also working with your team to brainstorm your next big idea to grow your business. If you want to sit down with one of our digital strategists for a free marketing consultation give us a ring at 206.384.4909 or fill out our contact form!