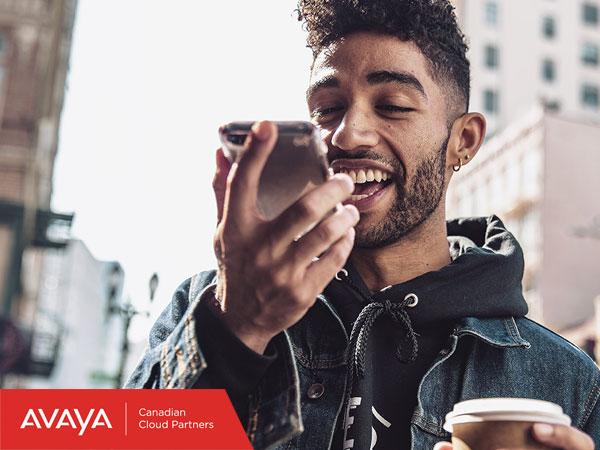 Avaya Canada Launches AvayaPartners.ca
Originally posted on https://www.avayapartners.ca/blog/avaya-canada-launches-avayapartnersca
Elevate your business with Avaya's Canadian Cloud Partners – and do business with greater ease. Avaya allows Canadian business owners to build and scale their technology solutions, with the support of incredible partners across Canada like Algo Communication just outside Vancouver, B.C. and Millside Total Communication in Milton, Ontario, just outside Toronto.
Launched in May 2019, AvayaPartners.ca is gradually unveiling it's premier partners across Canada, with one partner per province highlighted on it's own page of our new, dynamic site. No matter where you're located in Canada, our new site will guide you to our preferred partner in your area, provide a detailed overview of their services and products and allow you to schedule a free consultation with each one directly.
Millside Total Communications is a family-owned business with 20 years of experience. Experienced working on new construction, in large industrial warehouse spaces, corporate office renovations, or even managing a simple technology refresh in a small business environments, Millside use smart tech solutions to help businesses grow to their full potential. If you're in Ontario, schedule your free consultation with them here.
Algo Communication's mission is to implement communications systems that allow businesses to easily engage their employees, customers and partners from anywhere in the world. With 40 years of experience, Algo's engagement solutions are optimized for midsize businesses looking for flexibility, scalability and simplicity. You'll find their solutions easy to use and manage, delivering faster ROI and low total cost of ownership. If you're in British Columbia, schedule your free consultation with them here.
Collaborating with an Avaya Canadian Partner allows your business to hand over the responsibilities of managing your technology networks, maintenance and security. Instead, sync up with one of our partners and achieve financial savings, scalability, and higher returns. Alleviate the internal resources of having to design, install, and implement your own tech solutions. With the support of our Avaya Partners, you can keep your focus where it belongs — on growing your business.
Every business is unique and this is why Cloud Partners delivers flexible features, functions, and value with the Avaya product suite:
Avaya IP Office brings maximum scalability and security to any combination of your communication needs, such as video conferencing, instant messaging, hosted or mobile phones, and embedded applications like Salesforce and Skype for Business, and has software-based server editions. Become powered by Avaya IP Office with one of our partners today!
Avaya Equinox allows you and your team to stay productive from nearly anywhere with your Avaya phone in over 35 countries at no extra cost! Record meetings with easy cloud playback, host large meetings with 100 participants and 500 viewers, share documents through your own private cloud.
Avaya IX introduces VoIP and SIP Trunking technology to phone, tablet or browser experiences, across platforms and device types. Customers receive a true multichannel experience that includes voice, web chat, email, SMS and fax.
Our Canadian Cloud Partners will custom mix the right solutions to meet your unique connectivity requirements and allow your small, medium or large business to grow. Become powered by Avaya IP Office today!