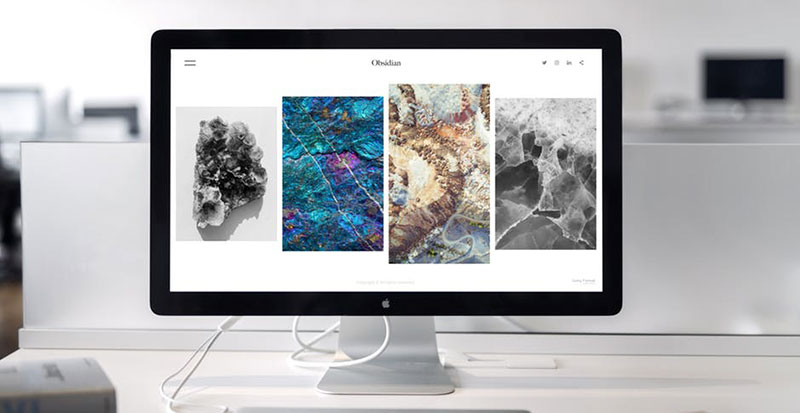 Time for a Do-Over: The Top Signs You Need a Website Redesign
Originally posted on https://www.samsonwebdesign.co.uk/time-for-a-do-over-the-top-signs-you-need-a-website-redesign/
Did you know that nearly 50% of your site visitors will leave if your website fails to load after 3 seconds?
Chances are that you're never going to see these people again, ever. This will affect your image, profits and your reputation online.
Loading speed is just one of the numerous aspects you should focus on when it comes to website design. There are plenty of others and in most cases, webmasters need a serious website redesign to make their online business stand out from the crowd.
But what are the most important web design elements?
And how to optimize them?
Keep reading to find out!
Signs You Need a New Website Redesign
Remember that your website is like your virtual business card. If it doesn't impress, it might get ignored, especially since there are millions of websites on the internet and thousands are created every day.
Here are the most obvious signs your website needs to be upgraded.
1. Your Website is Not Fast Enough
This can be caused by various reasons.
One of the most common is the fact that you have too many (or too large) graphic elements on your web pages. For example, do you have a lot of HD images on your website? Do you often upload a lot of YouTube videos or .gif animations?
Not everyone has a super-fast internet connection and loading these graphical elements might take ages for some people. Internet users don't have a lot of patience and they'll simply leave if your website doesn't load in a few seconds.
2. You Have A High Bounce Rate
The "bounce rate" can be defined as the number (or percentage) of people who leave your website after just one visit. These people don't click on other web pages or call-to-action buttons.
If this happens, chances are your website simply isn't interesting enough for your visitors. You might need to inspect each web page and see which one has the highest bounce rate. After you have found it, ask yourself why. Is it because the information is not conveyed in a simplistic and attractive manner? Is it because the website layout is poorly organized? Or is it because you don't have a clear call-to-action?
3. Your Website Is Not Mobile Friendly
This can also be the culprit why you're not getting enough sales.
Most people use their mobile devices and tablets to navigate the internet nowadays. You need to take these people into account and make your website suitable for them too.
For example, your website should scale perfectly on both Android and Apple devices. The graphics, buttons and other elements should still be responsive, clickable and clearly visible. You might need to work with a professional web designer to make your website mobile-friendly, but it's totally worth it!
4. Your Website Is Hard to Navigate
People shouldn't feel like walking through a maze when they visit your website.
In other words, your web pages should have a clear and organized format and they should be easily accessible. If a 7-year old cannot find his way to a certain page on your website then it might be too hard to navigate.
Making your website easy to use and intuitive also pleases search engines such as Google. They will not penalize your website for being poorly designed and you'll automatically rank higher in search engine result pages.
5. Your Website Is Not Secure Enough
Especially if you are selling products and services, you need to put security as a top priority when it comes to your website.
Statistics show that cyber crimes (those which take place on the internet) are more prevalent than "physical" ones. In other words, it's more likely to find a hacker than a burglar. People are smart and they go away if they see that your website is not secure.
But how do you make your website more secure? For starters, install an SSL certificate. This certificate guarantees that any data entered through your website is encrypted and secured, so no third parties have access to it. This means that the passwords, names, address details and even bank information is secure for all your customers.
Plus, having an SSL certificate installed also adds a small, green padlock next to the URL of your site. When internet users see the padlock, they will understand that your website is trustworthy.
6. Your Website Looks Dated
People are reluctant to drive a 30-year old VW Beetle for good reasons.
The car looks antiquated, unsafe and unwelcoming.
The same story goes for your website as well. Even if you have the best intentions and the best products, if your website looks like it has been made back in 1999 then you are losing hundreds of customers.
Outdated website design is represented by various key elements such as too much text crammed into a small space, a solid color background and tiny pictures.
Modern website designs put an accent on relevant content, great navigation tools, and sharp photos. The website needs to have a great color scheme which reflects the values of your brand and logo. If you don't really know how to make your website more visually appealing, you should hire an experienced website designer who specializes in visual elements and color schemes.
7. Your Website Still Uses Flash
Flash is an application made by Adobe which allowed websites to run graphics content such as animations or videos.
Although Flash was really popular back in the days, now it's almost completely banished from the internet. Newer and better apps have evolved which are much easier to work with and can load graphics content at insane speeds.
If you still rely on Flash from Adobe, you need to change this ASAP. Having Flash on your website doesn't only make it slower, but it hurts SEO too.
Improve Your Website Today!
As you can see, a total website redesign encompasses a plethora of improvements which can add up over time and make your website unique and popular on the internet. Why not taking action now?
For example, you can visit our website design services page and see how our team of experts help your online business at an affordable price!