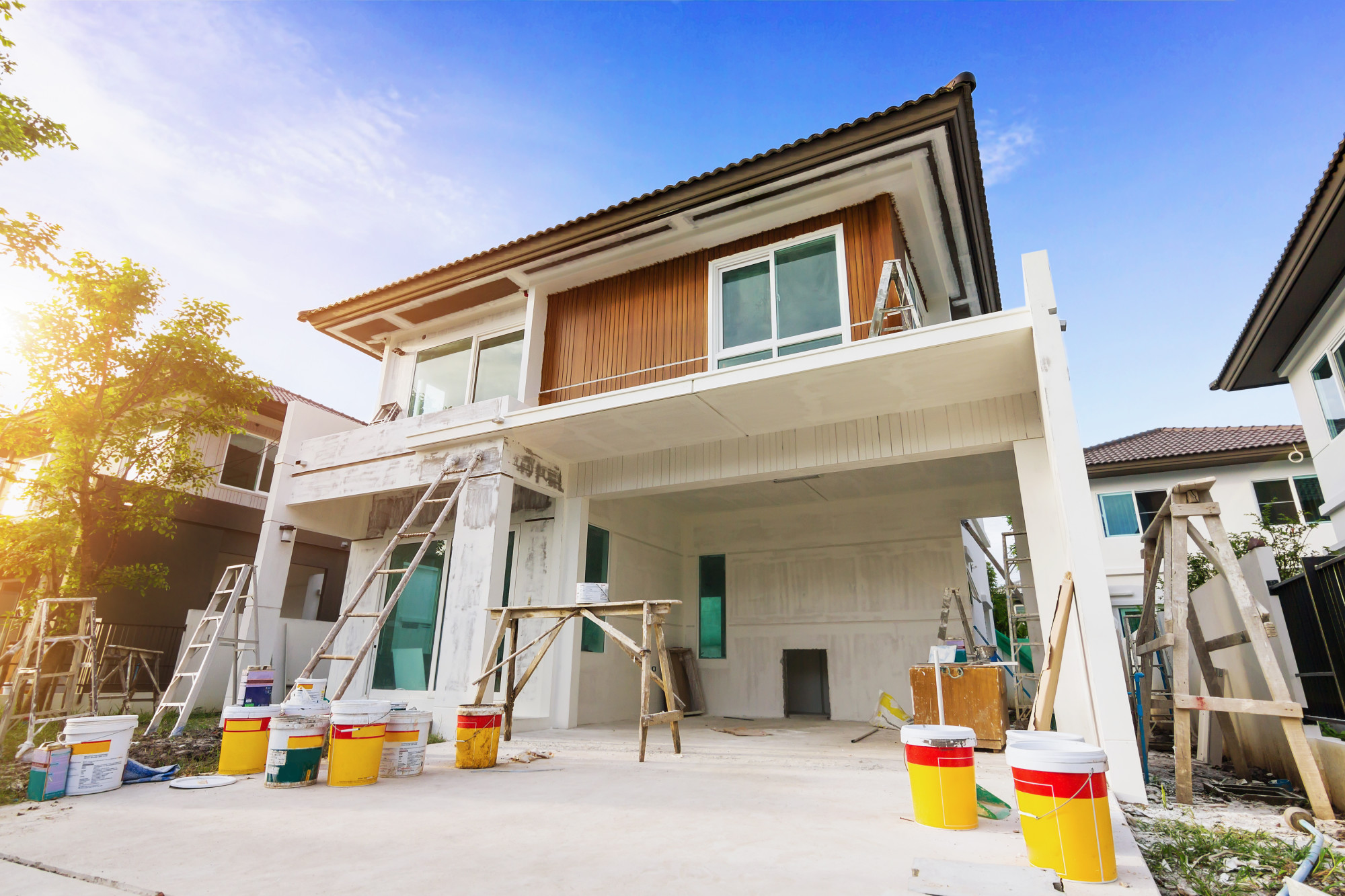 A Step by Step Guide on How to Paint the Outside of a House
Owning a home is one of the best investments anyone can make, but it takes effort and upkeep to get the most out of your investment. You must learn how to do many tasks when owning a home including knowing how to paint the outside of a house.
A fresh coat of paint can go a long way in increasing the curb appeal of your home, increasing its value and helping to protect the exterior of your home from damage. Let's take a quick look at the steps it takes to help improve the look and feel of the exterior of your home with a fresh coat of paint.
Why Paint a Home
There are many reasons why a person would want to paint a house with reasons ranging from an aesthetic change to protecting the home itself. Even newly built homes with fresh coats of paint will eventually need repainting.
Most exterior paints are designed to be at their peak for five to seven years. After this time the natural elements take hold and begin to wear down the protective nature of the paint. If you have wood siding, however, you will want to repaint every three years.
What Happens to Exterior Paint
As the seasons change the weather patterns take a toll on your homes exterior paint. The sunlight and heat begin to fade the once vibrant colors and the rain and wind bring damage all their own.
Most people cannot see the results of weather wear on the exterior of their home until well into the process. This is why it's important to stay on top of any repainting projects as they help protect your home's structure from mold, mildew and other harmful environmental factors.
How to Paint the Outside of a House
First, make sure that you have all of the materials needed. The worst thing you can do is get halfway through a project and realize that you are missing items. Then it's time to clean. Grab the pressure washer and start spraying. Ensuring that all dust and mildew is removed will help the paint adhere to the structure.
Third, you will want to repair and remove any old paint from the home. You don't need to get all the color off but the spots where the paint is chipped and damaged need to be taken away.
Protect and Paint
One often overlooked step is to protect your doors, windows, outside lights and cameras by placing plastic bags over them and securing them tightly. Once you start painting (especially if you are using a sprayer) these items can get painted over quickly making more work for you in the end.
Now you're ready to lay down your primer and paint. Once the first layer is done you will be able to tell how many layers you will need to get the desired color. Always work your way from top to bottom for ease of application.
When applying paint make sure to be consistent with your strokes and application process for an overall consistent look and flawless finish.
Keeping Everything Fresh
These are all simple steps to help you get the most out of your investment. For more tips on how to paint the outside of a house or choosing the right paint colors, visit our website for more information.
Please don't forget to bookmark our site to never miss any of our latest posts!