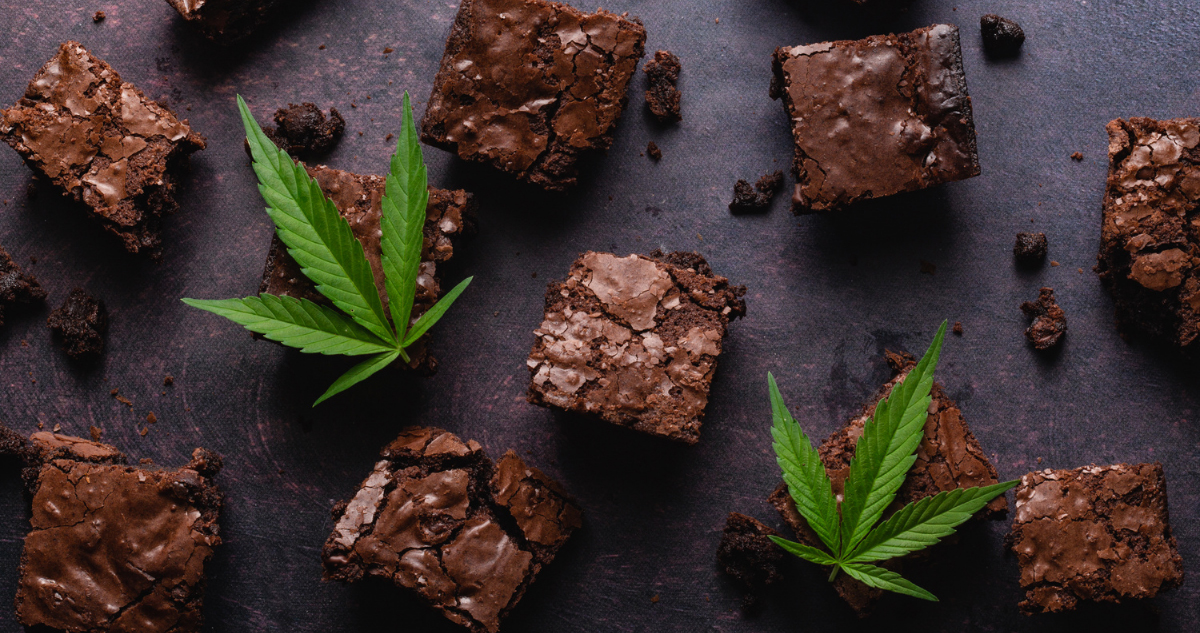 Chocolate and Cannabis: An Undeniable Pair
Photo from Getty Images
Originally Posted On: https://www.muvfl.com/post/cannabis-chocolate-recipes
The good feelings that flow through you when you taste chocolatey pleasure have no comparison… except, perhaps, the relaxing effects of cannabis. It's no wonder that cannabis connoisseurs and culinary explorers alike consider these two a perfect match.
While combining chocolate and cannabis is unquestionably a natural fit, the execution is not always so straightforward. Processing cannabis for use in the kitchen also requires a certain set of skills. Thankfully, anyone can learn some simple ways to combine chocolate and cannabis. Keep reading to discover some fresh tips and recipes you can try at home.
Making Your Own Cannabis Infused Chocolate? Purchase The Best Ingredients
There's a reason some brands are more expensive than others. Taste and quality go hand in hand, and buying high quality cannabis flower (or distillate or RSO, depending on your preference) and chocolate when making your own edibles is crucial for getting good results. For the best tasting treats, use the best products you can buy.
Perfect The Art Of Tempering Chocolate
When making chocolate, infused or not, knowing how to properly heat and cool the chocolate is imperative for a beautiful appearance and ideal consistency. Having an intimate, well-practiced knowledge of the process of tempering chocolate is an important step to creating high end cannabis infused chocolate. Untempered chocolate is not ideal for making most types of chocolate candies.
The simplest way to temper chocolate like a professional is to use a double boiler. Fill the bottom pan of the double boiler with water and heat without boiling. Chop the amount of chocolate you plan to make and place ⅔ of the chocolate you intend to make, stirring constantly until melted. Temperature check your chocolate and, once it reaches somewhere around 110°F, remove from heat. Add the rest of the chocolate and stir until melted – and there you have it!
Combine Chocolate And Cannabis
Because chocolate and cannabis each have their own complex and rich flavor profiles, it's vital to understand those flavors so that you're able to thoughtfully combine them. Because different kinds of chocolate (and different strains of cannabis) can taste quite different from one another, testing to learn the complexities and nuances of your ingredients is a key step. Distillate and RSO are options, too, with distillate lending little to no taste, and RSO providing robust RSO flavors.
With a solid understanding of chocolate, our next step is to create (or procure) the perfect cannabutter. Cannabutter is cannabis infused butter, and it can be used for all types of cannabis-infused recipes, including cannabis chocolate.1 If you prefer, you can substitute coconut oil for butter and create an infused oil using the same basic process.
Basic Steps For Making Cannabis Butter
Step 1. Clarify Your Butter (Optional)
Clarified butter creates a creamier flavor and texture. Clarifying butter means taking out the milk solids and water. To do so, melt butter in a saucepan (or slow cooker) and cook slowly over low heat. Once butter begins to bubble, remove from heat and let cool for 15 minutes. Remove the top layer, and you have clean, clarified butter!
Step 2. Decarboxylation
Decarbing is an important step in crafting infused edibles made with marijuana flower or kief. Decarbing creates a chemical reaction that activates THC, necessary if you're seeking psychoactive effects. If you want to avoid feeling "high," you can skip the decarbing.
Step 3. Infuse
This is the final step. Either flower, distillate or RSO can be used. Adding some water to your butter will help assist in temperature regulation and prevent burning. This is a long, slow cooking process and can take as long as 8 hours to complete depending on how much butter you're making.
Get a Full Step-by-Step Guide to Making Cannabutter here.
Cannabis Chocolate Brownies
Brownies are a cannabis infused classic, and they're easy and quick. Cannabis brownies are a very common form of edible and probably one of the most popular and well-known. The best part about brownies is that they're customizable.
You can add nuts or dried fruits, different types of sugar, and whatever variety of cocoa powder you prefer. You can also frost them or decorate with sprinkles and other toppings. And, if you're strapped for time, a box mix works pretty well. Make sure there's an adequate amount of cannabutter available for your recipe and add it in as you would normally add butter.
Our Double Chocolate Cannabis Brownie Recipe is a Cannabis Advisor-favorite for rich, delectable, medicated treats. For those who prefer an option that's not quite so chocolate-heavy, a basic brownie like our Classic is the way to go.
Simple And Classic Cannabis Brownie Recipe
Ingredients
1 ½ cups of sugar
2 eggs
1 ½ teaspoon of vanilla or almond extract
¾ cup flour
¾ cup cocoa powder
¾ cup melted cannabutter
½ teaspoon salt
Extra stir-ins (optional)
Dried fruit (cherries are a good choice)
Chocolate chips
Nuts
Cinnamon
Instructions
First, sift your dry ingredients together: flour, cocoa powder, and salt. Second, cream together the cannabutter and sugar, being sure to mix well. Then add in vanilla or almond extract, the eggs one at a time until fully incorporated.
In batches, mix the dry ingredients into the wet ingredients, being sure to fully mix each addition. Once this is done, now is the time for any extra stir-ins. Get creative and indulge your sweet tooth.
This batter will be very thick, but don't be alarmed! The arm workout to craft this extra delicious brownie batter will be worth it. Spray an 8×8 pan with cooking spray and pour your batter into the pan. Be sure to spread the batter evenly and give the pan a few taps to make sure all the bubbles are out.
Bake your brownies at 325°F for 30-55 minutes. We recommend checking your batch at the 30-minute mark, then extending the baking by five minutes at a time until you can insert a toothpick in the center and it comes out clean.
Remove the brownies from the oven and let cool for at least 20 minutes. Finally, enjoy!
Cannabis-Infused Hot Chocolate
If you're looking for a little warm-up and relaxation, what's better than hot chocolate? With the added bonus of cannabis, you get double the calm, and with our recipe, you'll get double the delicious.
Classic Cannabis Hot Chocolate Recipe
Photo from Getty Images
Ingredients
1 ¾ cups whole milk
¼ cup heavy cream
2 ounces of your favorite semi-sweet chocolate, chopped
2 ounces of your favorite bittersweet chocolate, chopped
1 tablespoon cocoa powder, Dutch processed preferred
1 teaspoon cornstarch
½ tablespoon sugar
½ teaspoon almond or vanilla extract (your preference)
½ teaspoon melted cannabutter
Extra stir-ins
Nutmeg
Marshmallows
Cinnamon
Dash of chili powder
Instructions
Whisk cornstarch into milk until there are no lumps. In a medium sauce, add cocoa powder, milk/cornstarch mixture and heavy cream, and turn to medium heat. Make sure to stir continually so a skin doesn't form while cooking. If you want to add any extra flavors, do so  now!
As soon as bubbles start forming, remove the pan from the heat and add the almond or vanilla extract along with the chopped bitter-sweet and semisweet chocolate, continually stirring until all the chocolate is melted. Add sugar and carefully stir in your preferred dose of cannabutter. Once melted and combined, pour into your favorite mug and enjoy!
Cannabis Infused Chocolates
Perhaps one of the best and most indulgent ways to enjoy cannabis infused edibles is through classic chocolates. Cannabis infused chocolates combine two of the most popular ingredients around – high-quality chocolate and cannabis. Chocolate has been known to promote feelings of euphoria, and cannabis may produce similar effects, as well as promote relaxation and help to manage pain. Just as with smoking cannabis, when you're making edible treats, choosing the right strain for the desired results is crucial but up to individual preferences.
Simple Cannabis Chocolates Recipe
Ingredients
1/3 cup cannabutter
4 cups quality melting chocolate
Instructions
Make sure you have a double boiler and candy molds handy for this project. Start by preparing  your double boiler – add water and put the heat on high. As the water comes to a boil, chop up your chocolate into uniform pieces so they melt evenly. (Be sure to follow the tempering steps above!)
Once the water boils, turn the heat down to low and add half the chocolate, stirring for about 30 seconds. Then, add the rest of the chocolate and continue to stir until there are no lumps. Turn off the direct heat and stir in your cannabutter until all of it is fully melted and incorporated. Unlike dispensaries, you can add whatever you'd like to your cannabis chocolate concoction, such as almonds or even peanut butter chips.
Pour the mixture into your prepared molds and put them in the refrigerator to cool until fully hardened.
Once hard, remove the chocolate from the molds and then save them in an air-tight container for maximum freshness.
Your culinary cannabis experiments don't have to end with chocolate delights. Cannabutter can be added to many different kinds of baked goods and even savory dishes. Simply substitute it out for regular butter or oil in just about any cannabis recipe.
Get Your Chocolate Fix At MÜV
Interested in cannabis chocolates but lacking the time and ingredients to make your own? At MÜV FL, we offer a variety of products to suit your needs. Our chocolates are made with quality in mind and are created with only quality ingredients. Each 10mg chocolate is created in a small batch and is individually wrapped for premium consistency and dosing.
The MÜV Cannabis Chocolates are available in:
Milk Chocolate, smooth, creamy, and delicious. Gluten-free and all natural.
Caramel Milk Chocolate, sweet, buttery, and delectable. Gluten-free and all natural.
Dark Chocolate, rich, velvety, and delicious. Gluten-free, vegan, and all natural.
Raspberry Dark Chocolate, sweet-and-tart twist on original Dark. Gluten-free, vegan, and all natural.
Cherry Dark Chocolate, sweet, tangy, and delicious. Gluten-free, vegan, and all natural.
If you're seeking medical cannabis solutions from cannabis enthusiasts, those who believe fully in the plant as medicine, you're in the right spot. MÜV cannabis products are all backed by research. Our R&D team is led by scientists, allowing for continual innovation of alternative cannabis as medicine, including patented transdermal application options. We proudly make the best cannabis and cannabis-infused products for Florida's medical marijuana patients.