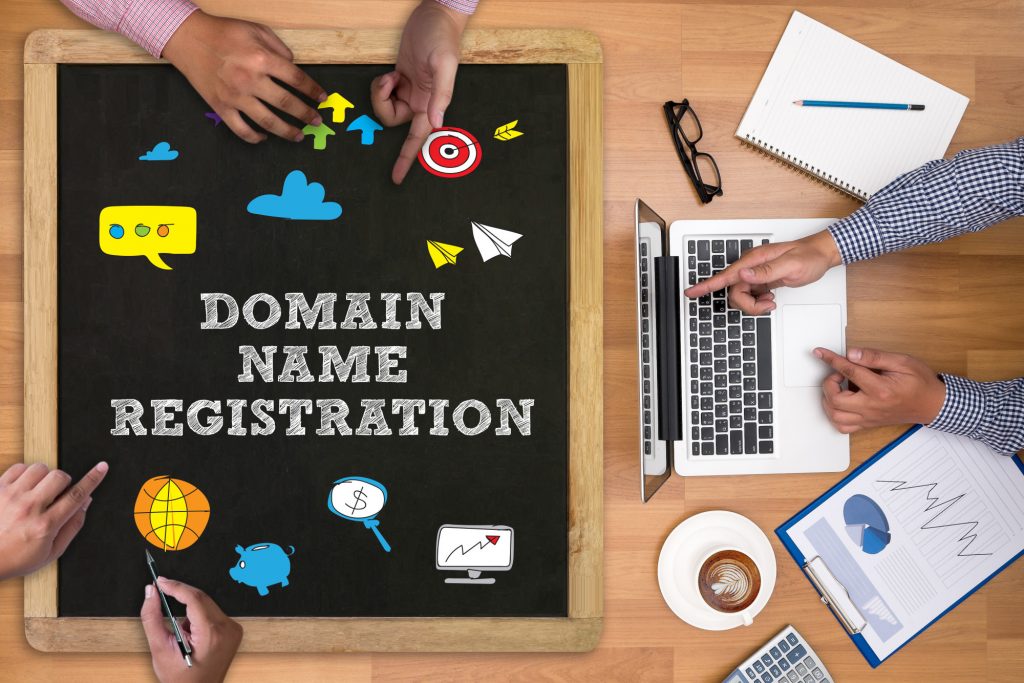 A Quick Guide to Choosing the Best Domain Name Registrars
Originally posted on https://bloggingtek.com/best-domain-name-registrars/
If you've been working on a website for your business, then you're probably excited to get it out there for everyone to see. To do that, you'll need to get choose, register, and purchase a domain name.
If you're not sure how to go about all of that, don't worry! This quick guide will walk you through how to choose a great domain name and the best domain name registrar for your business' website.
WHAT IS A DOMAIN NAME?
A domain name is how people access your website. It's the name that shows in the URL bar in the user's browser when they pull up your site. Think of the domain name as the "name" of your website.
CHOOSING A GOOD DOMAIN NAME
Choosing a good domain name is an important part of setting up your website. You want your domain name to reflect your business as closely as possible. Ideally, your domain name would just be the name of your business .com.
The first step in choosing a domain name is checking to see whether the name of your business is already registered as a domain name. To do this, you can use a site called WhoIs Domain Lookup. Or you can check directly with one of the companies that manage and register domain names.
Unfortunately, if your business has a common name, the domain name may already be registered to another business's website. If this is the case, you'll need to brainstorm other domain names that might work for your business.
You could check to see if less popular top-level domain names are available with your business name. This means having a URL that ends .net or .co instead of .com. You could also use an abbreviation of your business's name if there's one. If you choose to use an abbreviation, make sure it's still identifiable as being associated with your business.
Once you've chosen a domain name and verified that it's available, you'll need to register and purchase the domain name through a domain name registrar.
WHAT IS A DOMAIN NAME REGISTRAR?
Domain name registrars are companies that manage and register domain names. They keep track of which domain names have been registered by other businesses and individuals and which ones are available for new websites.
When a domain name is available, a domain name registrar will register the domain name with your business for a fee. This fee is usually a yearly fee, but it can also be broken down into a monthly fee.
You can also use the domain registrar's site to help you find a domain name that works for your business if your first choice isn't available. Since the domain registrars access a database of which domain names are available and which aren't, they can suggest available domain names that are similar to your first choice.
Many companies that host websites will also act as domain name registrars. They will register the domain name for you as part of the process of setting up your website. Depending on your website host, this may make the most sense.
Not all domain registrars also host your website. If you register your domain with one of these companies, you can use this domain with whatever company hosts your website.
WHAT'S THE BEST DOMAIN NAME REGISTRAR FOR YOUR BUSINESS?
There are tons of domain name registrars out there, but as with any service, it's usually best to go with the companies that are most established in the industry. This ensures that you'll get the best service for your money.
So, which domain name registrars are the best? Here's our review of the top five.
GODADDY.COM
GoDaddy is one of the most recognizable names in the industry. And there's a good reason for that. GoDaddy provides stellar service and performance, and they've grown into an all-inclusive website platform.
You can use GoDaddy's services for everything from building your website to hosting your business's email accounts.
And, of course, they'll help you pick and register the perfect domain name for your business. They even have a tool called a Business Name Generator, which can help you brainstorm domain names by entering a keyword instead of just your business name.
GoDaddy has a wide range of domain services that help you find the perfect domain, protect it from being bought by another company, and protect its privacy. Plus, they handle all the technical stuff for you so you don't have to lift a finger.
Checkout the best offers from Godaddy
DOMAIN.COM
Domain.com embodies the concept of the perfect domain name. Their slogan – "it all starts with the perfect domain name" – is a perfect summary of their philosophy. They want to help you find the domain name that truly represents your business and then help you launch the perfect site on that domain name.
Like GoDaddy, Domain.com is an all-inclusive website service. They offer domain registration, website templates, email, and web hosting all on the same platform.
Their domain services include DNS management – which allows you to control all the technical details of your domain, email services tied to your domain, and "transfer lock" – which prevents your domain name from being snatched up by another company.
BLUEHOST
Bluehost is mostly known for their website hosting services, but they're also an excellent domain name registrar. Even if you're not using their website hosting services, you can use them to register your domain. Or you can use their huge suite of services to do everything you need to do to get a website up and running.
Bluehost has a very friendly user interface for managing all the technical details of your domain. They also offer both auto-renewal so that your domain name doesn't expire, and transfer lock to ensure that no one else tries to register your domain. Both these services ensure that your domain name remains yours.
NAMESILO
NameSilo is one of the newer domain registrars, but they're coming up quick. They're one of the fastest-growing domain registrars in the industry. They've accomplished this by having lower prices than their competitors. So, if the price is the main factor for your business, you should definitely check out NameSilo.
One interesting feature of their service is the ability to search for multiple domain names at a time. So, if you've got a few ideas, you can plug all of them into NameSilo's search tool and see which ones are available.
They also boast a top of the line domain management service, which makes it easy for anyone to manage the details of their domain. NameSilo can also host and help you build your website with their easy to use tools.
NAMECHEAP
Namecheap certainly lives up to its name by having some of the best deals out there on domain name registrations.
But in their case, you get way more than you're paying for. Their mission is to provide the best customer service in the industry. So, if you ever need help with your domain services, they're right there to handle it for you.
They offer all the same services as the other domain registrars including website hosting, website templates, domain privacy, and they even offer managed services for WordPress if you use that service.
Get 10% off on Top level Domains at Namecheap
CHOOSING THE BEST DOMAIN NAME REGISTRAR
Choosing the best domain name registrar really comes down to what your business is looking for. All of these domain name registrars provide top of the line service and performance.
If you're looking for more information about setting up your website, check out our blog.
Additional Resources:
https://bloggingtek.com/namecheap-promo-code-on-hosting-domains/