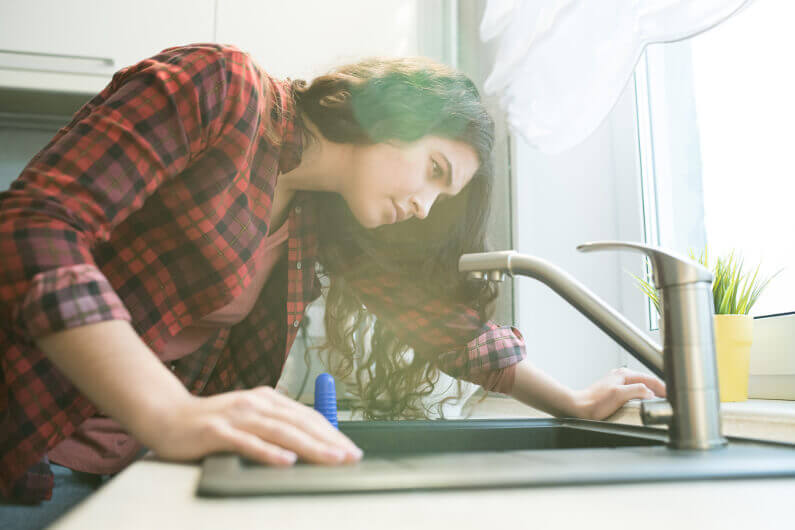 9 Common Plumbing Problems in Old Houses
Originally posted on https://johntheplumberkansascity.com/9-common-plumbing-problems-in-old-houses/
If you live in an older home, you might be used to dealing with a lot of issues.
Living in old houses is all about basking in the character of something unique to its time and devoid of the monotony of modern house design. They're appealing for many reasons, namely their appearance, the superiority of materials used in construction, and they're cheap.
The likelihood, however, of something going horribly wrong with the innards of a home built a while ago is much higher than something built in the last 20 or fewer years. Often, you're going to end up paying up for repairs on an old house.
It could be doors and windows not shutting all the way, problems with your roofing, or a shoddy furnace. It could be a lot of things, but one of the more common problems in older homes is with the plumbing.
In this post, we're going to talk about the most common plumbing issues in older homes and how to avoid them. It's time to make yourself aware of these potential issues before it's too late. Let's get started.
Common Plumbing Issues in Old Houses
Having issues with your plumbing is never a fun thing to have to deal with, but fortunately, a lot of these issues are fairly common. If you're expecting them to happen, you can take proper measures to attempt to avoid them.
1. Outdated Fixtures
It is true that older fixtures are often made of more solid and overall better materials than their modern counterparts. However, they'll eventually erode with time and inevitably start causing problems.
Handles break, washers and valves deteriorate, causing leaks and nasty smells. If you've got all original valves, spigots, faucets, and handles in your home, you may way to consider getting them replaced before anything bad happens.
2. Bad Repairs Over the Years
Unfortunately, your plumbing goes as far as the plumbers that have worked on your home in the past. You're at the mercy of whatever repairs have been done, good or bad. The older your home, the more likely it is that it's had large scale plumbing repairs.
With something particularly old, your house will have had multiple repairs by multiple plumbers and it's impossible to know the amount of care your pipes got. It's probably a good idea to have a good, experienced plumber come in when you buy an old house to diagnose any poor repairs that may have occurred.
3. Sewer Lines
This isn't really a problem with your old house, but cracked and broken sewer lines could be at the root of your plumbing issues.
Sewer lines are supposed to take away the black and grey water from your drains into the sewer main, and on to the municipal treatment plant. Because sewer lines are always wet, they tend to attract tree roots, which can crack and clog the sewer line.
4. Shifting Pipes
Pipe bellies can become an issue. Pipes buried underneath your house or encased in concrete slabs are at the mercy of an old home's gradual movement over the years. It sounds scary, but it happens.
If the pipes happen to shift downwards, they create a "belly", which is a negative slope that can restrict the flow of water or create pools that can end up accumulating waste. This can cause clogs and stoppages if left for too long.
5. Galvanized Piping
You'll find galvanized piping in homes built in the '60s and earlier.
If you notice issues with your water pressure, quality, or notice any discoloration, it could be a result of corroding pipes or a release of iron through the pipes. Galvanized pipes are made of iron and then covered with zinc, which can erode over long periods of time.
6. Lead Service Lines
If your city uses lead service lines and you have galvanized piping, you might run into problems. A service line brings the water from the water main to your home, but if they're being repaired, an influx of lead could appear in your water.
To avoid any water contamination, you should have a plumber examine your pipes and water to determine if there's too much lead. You may have to install a water filtration system.
7. Polybutylene Piping
Polybutylene piping was an affordable type of piping used from the '70s until the 90s but isn't accepted by US building codes anymore. It reacts poorly with the oxidants in water and breaks down slowly over time, which has led to entire system failures in some homes.
If you move into a home built during this time, it's a good idea to have a plumber come in and check to see if these pipes are still installed. You may have to get your entire system replaced, if so. It's better to do this now than to potentially cause large scale damage to your home and need your pipes replaced anyways.
8. Drain Issues
30 plus years of scum, soap, and dirty water will take its toll on your home's drains. Your toilet, as well as your kitchen and bathroom drains, are susceptible to clogging. When you buy an old home, you won't know what's been washed down the drains before you.
If you notice any water backups in any of your sinks, a backed-up toilet, or any strange smells coming from anywhere, then you should get a plumber in to check your drains. Odds are, there's a build-up of debris that will need to be cleared.
Better To Be Safe Than Sorry
When you move into an older home that you suspect might have some issues, it's probably a good idea to get a quality plumber in to inspect your pipes, drains, and fixtures. Getting a clean bill of health will give you peace of mind and small fixes now will save you money by avoiding any emergencies down the road.
Old houses have seen a lot over the years, so you have to expect that there could be problems beneath the surface. Contact John the Plumber today to have a quality plumber with over 30 years of experience come look at your old home's pipes today.