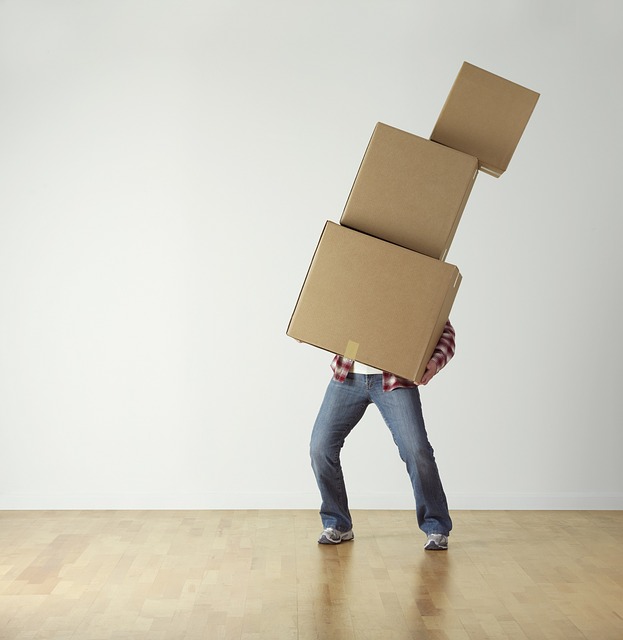 How to Handle Your Belongings When Moving Overseas
Are you planning to leave it all behind and move to a new country? While you might be excited to start a new life and see what adventure awaits, have you decided what you are going to do with all of your stuff?
Keep reading to learn how to successfully pack up your life when moving overseas. 
1. Declutter
When packing to move overseas one of the first things you should do is go through your things and determine what isn't really essential to your everyday life. Will you need this where you are going? Will you need it when or if you come back?
Start by going room to room and evaluating what you have. In the bathroom cabinets get rid of any old makeup and expired medicines. In your bedroom closets take out everything you know for sure you won't be wearing where you are headed. If you are heading somewhere that has a tropical climate then you won't be needing your heavy winter jacket or sweaters, etc. 
With the remaining items use the closet hanger method.
Start by turning all the hangers facing the same way. As you wear an item replace it in the closet with the hanger going the other way. If you haven't used it before the time to pack then take a minute to think if you are ever going to wear it or not. This method works best if you start early so you will have plenty of time to see what you are prone to wear more often. 
2. Sell Your Stuff
Once you have gone through and decluttered you are probably left with stuff that you can't take with you but don't necessarily want to throw away. Now is a good time to have a yard sale or post on second-hand websites and make a little profit before you move. 
In order to be really successful with your sales, be careful not to price your items too low or too high. If too low you are denying yourself of a decent profit and if too high you won't be able to sell it at all.
A great way to make these decisions is to have some of your friends come over for a get-together and get their advice on how much they think is reasonable for your stuff. This is also a great way to spend time together before your big move. 
3. Storing
If you aren't ready to completely part with all of your things, especially if you are planning on returning at some point, then you should consider storing your belongings. Ask your friends or family if they have a room or shed they would mind letting you use until you return. If they have land but no space, you could consider investing in steel storage containers to house your things on their property. 
If you aren't lucky enough to have a friend or family member with extra space to store your things then you should consider using a professional storage company. You can generally get a decent rate on the unit and if you have things that need to stay climate-controlled there are options for that as well.  
4. Rent Your Stuff Out
If you own your home and it is fully furnished then you might want to consider renting or subletting it out. If you don't want to have to worry about keeping an eye on things while you are gone then you can hire a property management company to deal with the day-to-day tasks that might pop up and manage the tenants. 
This is a great way to not be forced into getting rid of all your stuff and especially great if you plan on coming back at some point. Plus as the owner of the home or apartment, you will keep a majority of the money from the rent and still have somewhere to live if when you come back to the country. 
5. Donate Your Stuff
If you know you aren't going to be needing your stuff or have no plans on returning to your country then you might want to consider donating everything. Especially if you have no intention of selling your things, or have already sold everything you can but still have some stuff leftover. 
If you have furniture pieces there are many charities that will take them and pass them on to those who are less fortunate. You can also donate them to a thrift store where they will be sold at a low cost. 
6. Take it With You
Once you have gone through everything you own and either tossed, sold, stored, or donated it, it is time to pack it up. There are just certain items that you won't be able to part with such as your clothing, electronics, sentimental items, and comforts from home. 
There are many companies and freight services that will move your possessions internationally for you. To save space you should vacuum pack your clothing or bedding if you are bringing it. Important documents and valuables should be carried with you while traveling to ensure that nothing is lost in transit.  
Keep in mind that once you arrive at your destination you might determine that your new space won't accommodate everything you brought with you. If this is the case you may have to consider sending it back, selling, donating or possibly you could trade it with one of your new neighbors for food or other goods. This might be a great way to get to know new people. 
Learn More Today About How to Prepare for Moving Overseas!
With these techniques, you should be able to get you and your home prepared for moving overseas. With some careful planning and preparation, you can make it as stress-free as possible. 
For more household tips and information, be sure to visit our website daily!