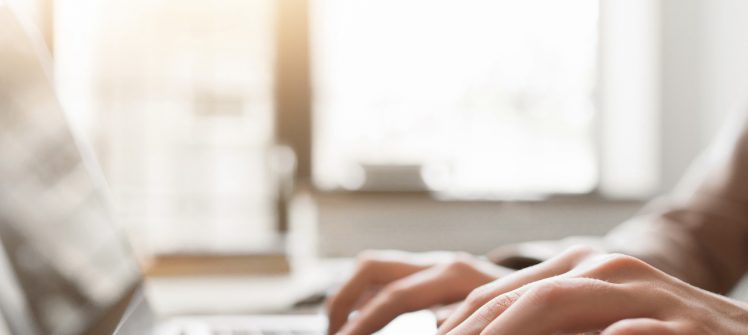 7 Common Content Writing Mistakes That You Don't Want to Make
Originally posted on https://www.iwriter.com/blog/content-writing/
You've heard it before–content is king. This statement stills rings true. Nothing will bring in more clients and get you noticed like your content will. However, the wrong content writing will end up with you feeling burned out with no return for your efforts.
To keep your audience interested and coming back for more, you need to provide high-quality, targeted content.
While working on your content plan, there are certain things you don't want to do.
Here are seven content writing mistakes you don't want to make.
1. Setting Unrealistic Goals
When you start your blog, you're going to be full of ideas. You'll probably be excited to get those ideas out into the world as quickly as possible. But don't hit "publish" just yet.
You don't want to make the mistake of working through these ideas quickly and leaving nothing in the reserve.
To keep yourself organized you're going to need an editorial calendar. Take those great ideas and add them to a brainstorming section in your calendar.  One good tactic is to update your calendar each month, with topics and the dates they will be published.
This will give you an idea of how many times you can post a month while still having leftover content for future posts.
2. Not Being Consistent
You've started your blog, have an editorial calendar…fantastic. You're on the right path, but it's important at this point to be consistent. This is where the editorial calendar is going to help you again (see how important it is?).
As you lay out your calendar topics, do so in a way that keeps the posts flowing in an orderly way. For example, you can start off posting once a week. If you have enough content to keep going, increase it to twice a week.
It's okay to add content, what you don't want to do is skip weeks between posts. The point of blogging is to gain an audience who will routinely read your posts.
If you don't give them what they're looking for, when they're used to seeing it, you risk losing some of your valuable audience.
3. Not Using Images
While content is king, nothing grabs your attention like an image. Each post you publish should have a corresponding image that will help stand out.
This serves the purpose of getting more attention to your post, and it will also make it easier for you when you publish your content on social media.
You'll want a header image, as well as images throughout the content to break up your blog posts.  Not sure what image to use? There are plenty of places to get images for your web content online.
4. Not Using a Variety of Content
People consume content in different ways. One person may want to read an in-depth blog post, while another prefers simple lists they can scan through. Other people want to listen to a podcast or check out an infographic.
Luckily, it doesn't have to be hard to provide a variety of content to your audience. You can repurpose what you already have.
Look back at your most popular blog posts, and narrate them to turn them into podcasts, or create an infographic.
Both of those options can be shared via social media and serve the purpose of reaching a new audience that you may have missed the first time around.
5. Not Using a Call to Action
If you're running a business and your blog is probably one part of your marketing efforts. If you end your posts without asking your audience to take some sort of action, you're doing yourself a disservice.
Whether it's to visit your website or download your latest white paper or ebook, you should always aim to bring them into your sales funnel, check out the rest of your site, or to get in touch with you for more information.
6. Not Knowing Your Target Audience
Before you start writing content for an audience, you need to know who your audience is. Otherwise, you won't know what topics to focus on and you'll end up all over the place.
For your blog to make an impact it has to be focused.
To find your target audience, you'll need to do some buyer persona research.  Buyer personas are representations of your ideal client and will give you a roadmap for the content that will be most successful.
7. Writing for Search Engines Not People
SEO is going to get you seen and get you in front of your target audience if done correctly. What you don't want to do is focus your efforts on writing for search engines, and forget that your content is being read by real people.
When writing content, use relevant keywords but don't keyword stuff, rather use them naturally throughout the text. Engagement is a big part of SEO success and the more people relate to and share your content, the better it will perform.
Take Your Content Writing to the Next Level
By understanding what not to do when it comes to great content writing, you'll be able to focus your efforts on creating successful content for your audience.
The result will be a blog that draws in your target audience, keeps them interested and entices them to share your content with their peers.
Still need help generating content for your business? If you're looking for valuable content for your blog, get in touch with us today and see what we can do for you.