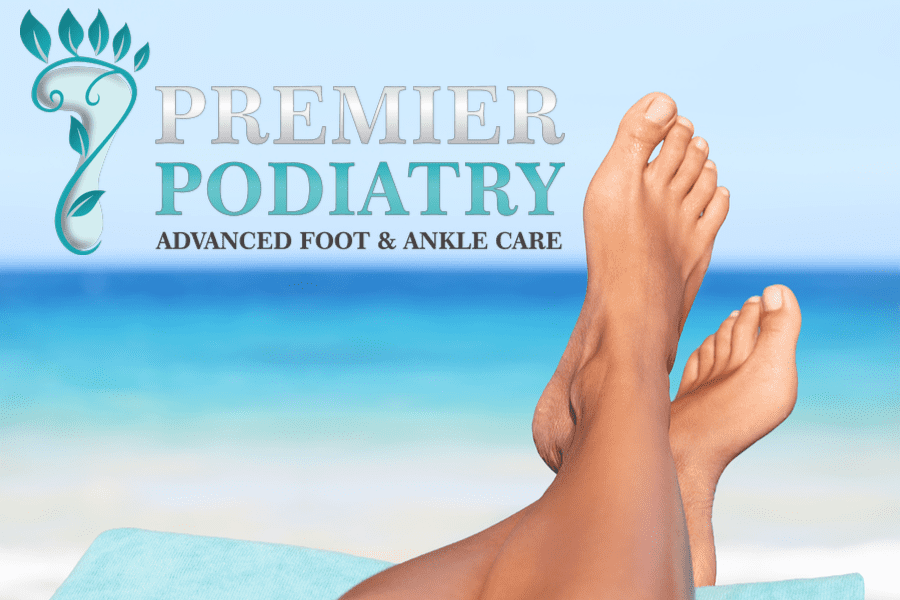 Tips and Tricks for Healthy Summer Feet
Your feet and ankles are vulnerable to injuries and other common podiatry problems like athlete's foot year round, but the time spent at the pool or walking around on hot city sidewalks in open sandals can make summer especially rife for foot problems. As with most health problems, taking a few precautions and preventive measures ahead of time can help lower your risk of injuries and infections.
Common Foot and Ankle Injuries
Corns/blisters/calluses
Heel pain
Fractures/sprains
What You Can Do to Lower Your Risk of Foot Injuries and Infections
Here are some of the precautions you can take to keep your feet healthy and looking good for the summer (and throughout the year).
Keep your feet clean and dry Sweaty feet can be unavailable in summer, even if you're wearing open shoes, so it's especially important to make sure you're washing and thoroughly drying your feet at least once a day, especially between the toes. Carry around an extra pair of shoes or sandals if your feet are especially prone to sweating so that you can switch it up, especially on long hot days.
Wear shoes with adequate support Nothing says summer like open-toed sandals and flip flops, but the flimsy footwear can cost you. From heel pain to increasing your risk of accidents or fractures, supportive footwear is just as important in the summer as the rest of the year. You don't have to sacrifice style to protect your feet, just choose footwear that provides sufficient cushioning and arch support, especially if you have low arches or pronation issues.
Avoid going barefoot outside and in common areas Public pools, gyms, and showers can be breeding grounds for bacteria, so your risk for common infections like Athlete's Foot and nail fungus can be lowered by wearing flip flops or shower socks when you're walking around in public areas.
Keep your bath mats and shower clean That said, the gym or the pool are not the only places you and your family can contract athlete's foot. Soggy bath mats and bathroom floors are breeding grounds for bacteria, even at home where you may take fewer precautions than in a public area. Make sure bath mats are kept dry and clean and changed frequently, especially if you have several people sharing a bathroom.
Keep your toenails clean and neatly trimmed, especially if you have Diabetes Neatly trimmed toenails cut or filed straight across with smooth edges are the best way to prevent ingrown toenails.
Don't forget the sunscreen Your feet are just as vulnerable to sun damage as the rest of your body, so don't forget the SPF!
Be careful where you get a pedicure Pedicures are one of the staples of summer, but they can also lead to trouble if you are not careful. When going for a pedicure to a spa or salon (especially if you've never been there before), make sure that they are properly licensed and have a clean and solid track record of safety and cleanliness.
If you're uncertain about their safety procedures, be sure to ask. Make sure that equipment is properly sanitized and treated between clients, and that tubs are drained and cleaned before you dip your toes in for that foot scrub. If you have diabetes or any wounds or cuts on your feet, check with a podiatrist beforehand to be sure that it's safe for you to get a commercial pedicure.
For more tips and information about your foot care needs, contact our Clifton podiatry office today by calling 973-315-5555 to schedule your consultation or book an appointment online.