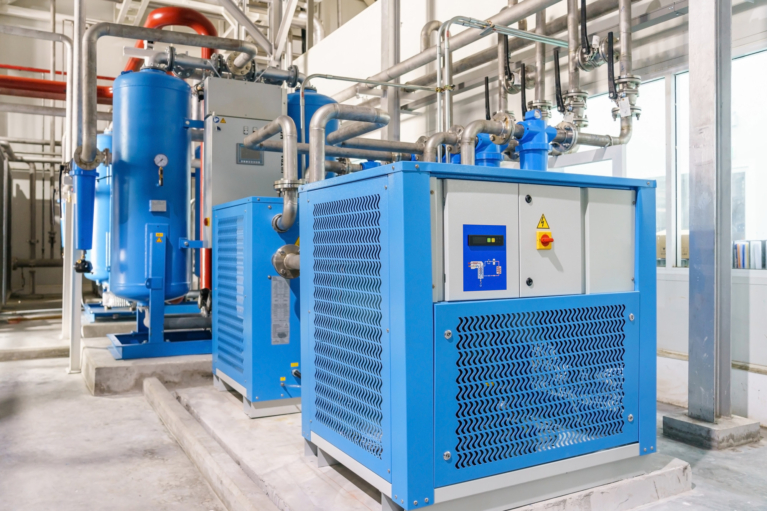 Is a Used Diesel Generator Better for Industrial Plants? Your Questions, Answered
Photo from csdieselgenerators
Originally Posted On: Is a Used Diesel Generator Better for Industrial Plants? – (csdieselgenerators.com)
A commercial diesel generator could be an excellent asset for your business operations and industrial applications.
It can protect you against the eventuality of power outtakes, storms, and other natural disasters. With a reliable generator, you would mitigate any downtime, protecting your profits and employees.
Now, suppose you're in the market for a generator. In that case, you're probably asking yourself whether it's vital to shell out for a new one.
Buying a used generator is a surefire way to save on costs. But is it a better decision for your industrial plant to buy a used diesel generator?
In this post, we'll answer your questions.
The Benefits of a Diesel Generator
Before we get started, here's what you need to know about adding a Diesel generator to your industrial plant.
Diesel generators are used to produce electric energy along with electric generators. They can be used as power supplies in case of an emergency.
Both residential and industrial generators are available. The industrial type is often large and can provide a great deal of power over long periods.
This means during a power outage, your plant won't suffer a loss of profit, and you'll be able to keep working conditions running as they should.
Power outages are more common than you might think. The American Society of Civil Engineers reports a total of 3,571 total outages in 2015. These lasted 49 minutes on average.
Large industrial plants where a large amount of product is produced every minute could mean severe financial losses. To put a number on it, outages cost on average $18 billion to $33 billion in the United States per year!
Having a backup generator is excellent insurance in any circumstance.
New vs Used Diesel Generator: The Pros and Cons
Let's address the question of whether buying new is a requirement to ensure your generator runs smoothly and supports your plant sufficiently. For this, we can quickly assess the pros and cons of new generators.
There are a few main benefits to buying new generators. For one, you'll have an easier time choosing the equipment that is perfect for your needs.
You can find the exact features and specifications you are looking for with a new model. New generators also theoretically offer the best the industry currently has to offer.
Another key benefit is that you don't have to worry about the previous owner or if the generator has ever been seriously damaged.
This is probably the biggest concern for industry plants owner looking at buying used Diesel generators. With pre-owned equipment, you have cause to worry about maintenance costs popping up in the future.
However, with the proper research and a curated selling site, using generators can be avoided. And this is where the severe flipside to new generators comes in: they are considerably more expensive.
You might save anywhere up to 70% for a pre-owned Diesel Generator. It's also worth noting that new generators might take a while to get to you. Used models don't have the same long waiting period.
So to recap, new diesel generators:
Are the latest make and model
Have no hours (or wear and tear)
Come with a manufacturer's warranty
Are likely EPA Tier 4i and Tier 4F compliant
Are more expensive
Often come with a waiting period as they might be made to order
Modifications may get in the way of the warranty
Now let's take a look at used diesel generators…
Is a Used Diesel Generator Better for Industrial Plants?
Now let's turn our attention to used generators instead. We've already mentioned the main concern with older models.
This is that previous owners might have damaged the generator in some ways. But the term "used" doesn't need to deter you from the purchase.
Industrial grade quality in the making of generators dictates that they are made to last. Used or not, the generator should continue to function perfectly.
Several benefits come with used generators:
They are available immediately, with a lower lead time
Purchase, delivery, and installation can all be achieved with a quick turnaround time
You can get a used model with low hours
There's a greater selection of brands and models available to suit your needs (certified sellers of used Generators offer a variety of brands, including smaller brands)
You can get a wider variety of upgrades and aftermarket additions to finetune the generator to your needs
Used generators from credible sellers are serviced and tested (this means they'll run in top condition at a fraction of the price)
Often up to 70% cheaper than a new diesel generator.
Now, let's explore the drawbacks.
The Downsides
Of course, there are some downsides to purchasing a used model as well. These include:
Cosmetic marks from wear and tear
Older models may only meet older EPA requirements (this might exclude them from being used for prime applications)
They usually won't come with a manufacturer's warranty
We've mentioned that you can also expand upon a used generator more flexibly. This is because you can swap out control boards more easily and customize the control board process.
Get a Certified Diesel Generator for Your Industrial Plant
You can buy a used diesel generator for your industrial plant. This is an especially good idea if you're looking for a backup generator and don't need it to support primary applications.
As long as you buy from a certified seller, a used generator will save you money and run for years to come.
Central States Diesel Generator is a trusted seller that buys and sells generators from reputable brands like Caterpillar, Cummins, and Kohler. Browse our online shop today to find the perfect generator for your needs.