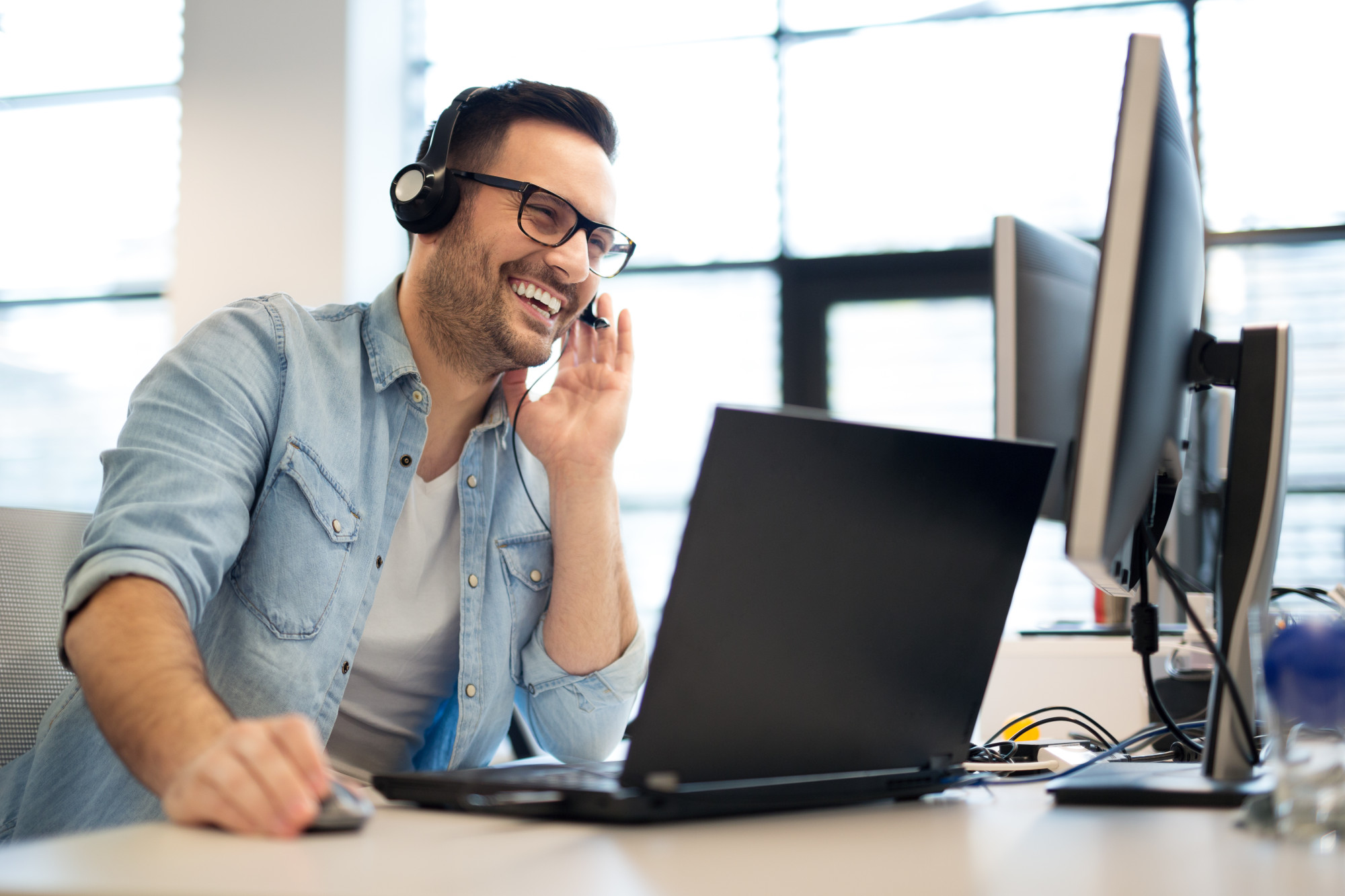 5 Methods to Improve Your Call Center Report Strategy
Did you know that bad customer service is the fastest way for a company to lose customers? Reports show that 71% of customers terminated a business relationship due to poor customer service.
Gone is the era when call agents were enough to manage all calls and messages in a firm. The industry has become super competitive, forcing businesses to shift to more advanced call center reporting strategies.
An effective call center report strategy facilitates data-driven decisions. In return, the reports help you to improve customer services by allowing your customers to express their opinions and complaints.
Moreover, call center reports can promote business efficiency. Reporting improves business management and boosts security. But how do you improve your call center reporting?
1. Integrate Reporting Software for Efficiency
Everyone will agree that keeping track of data is one of the most challenging tasks in business management. Things get more complicated if you have to pool data from multiple channels to understand your call center's performance in real-time.
Thanks to technological advancements, you can integrate reliable software for fast and efficient reporting. You no longer have to log into different reporting tools to create a single report.
There are limitless benefits of reporting software. Besides saving time, reporting software increases production and eliminates data errors. It also makes it easier to organize and comprehensively present data to explain your call center's performance.
Without a functional reporting system, your customer service team lacks a clear sense of direction. But with a good reporting tool, you will have access to more information which reduces uncertainty and helps you make decisions based on reliable data.
Effective reporting software is also a great preventative measure to help you spot reporting mistakes early enough. With this, you can act on them before they get out of hand.
2. Pay Attention To the Right Metrics
It is critical to pay attention to the KPIs that matter most. For instance, the service level helps you understand if you are on the right track.
The service level indicates the percentage or proportion of inbound interactions within your call center. Ideally, it shows if there were any missed calls. Most organizations aim to reach a service level of 80/20, meaning they hope to answer 80% of calls and do it within 20 seconds.
You should also pay attention to idle time. Consider if your contact agents are sitting idle too much or they are overworked. This metric enables you to establish if you are overstaffed or if your service level goals are higher than your agents can handle.
Most importantly, consider the turnover. This is a measure of your call center's ability to offer the right tools, compensation, and reliable leadership.
Focusing on these metrics in your reports gives you a bigger picture of customer satisfaction and whether you need to change your workers' setup to meet your goals.
3. Strive To Collect Real-Time Data
If you cannot measure your performance, you can't improve it. This is why it is critical to have real-time and actionable data in your reporting.
Real-time data fuels call centers' success. It makes both the call center manager's and agent's work easier.
Suppose you are a call center manager at a warehouse. There has been a service delay, and calls are expected to skyrocket.
The executive team needs accurate data to help with calls and messaging reallocation. This will help them come up with effective plans to provide the highest level of customer support.
Furthermore, real-time data eases the staff planning burden. Staff planning is a challenge in most call centers, which affects their metrics and client satisfaction in the long run.
Having real-time and actionable data sets a baseline to help you delegate tasks accordingly. It also enables you to identify the areas that need improvement.
4. Put Data in a Single Report
As earlier mentioned, your call center report should touch on all aspects of running a successful organization. These include the agents' performance and the service level, to mention a few metrics.
You should present this information in an easy-to-understand manner. Do not give the executives and stakeholders a hard time.
The stakeholders want to understand how the call center's performance will affect its profitability. And identify how the service level affects the Net Promoter Score.
The report should meet your organization's needs. It should be easily accessible, fast to deploy, and offer adequate data. The goal is to help the C-suites identify effective measures to optimize the agent's performance.
Strive to create personalized dashboards that include the important KPIs that matter to the executives and C-suites. And ensure that the data correlates to specific KPIs.
Offer a simple and easy-to-interpret report. Invest in an analytic solution that allows you to integrate all data. These include sales and revenue reports, service level, idle time, and other critical KPIs in one view.
5. Incorporate Omni Channel Reporting
Call centers integrate a range of channels to reach customers fast and efficiently. Organizations are forced to incorporate more channels to accommodate the changing customer needs.
Multiple channels facilitate proactive interactions and keep your customers engaged. You can take advantage of this to create personalized engagements. This helps to keep your clients glued to your business as it makes them feel valued and appreciated.
However, creating reports across numerous channels can be cumbersome. It will help if you look for a solution that integrates data from various channels into one view. This gives you a competitive advantage and helps to reduce the churn rate.
Invest in a reliable tool that enables you to analyze the different channels and make informed reports.
Make Informed Decisions With Effective Call Center Report
Starting and running a successful call center is becoming increasingly complex. But it does not have to be with focus and the right plan. The above tips will help you improve your call center report strategy. Consequently, you can make informed choices to push your organization ahead of competitors.
Select reporting software that integrates with your current tech seamlessly. This will maximize accuracy and ease call center jobs.
Keep reading our blogs for more insightful guides.