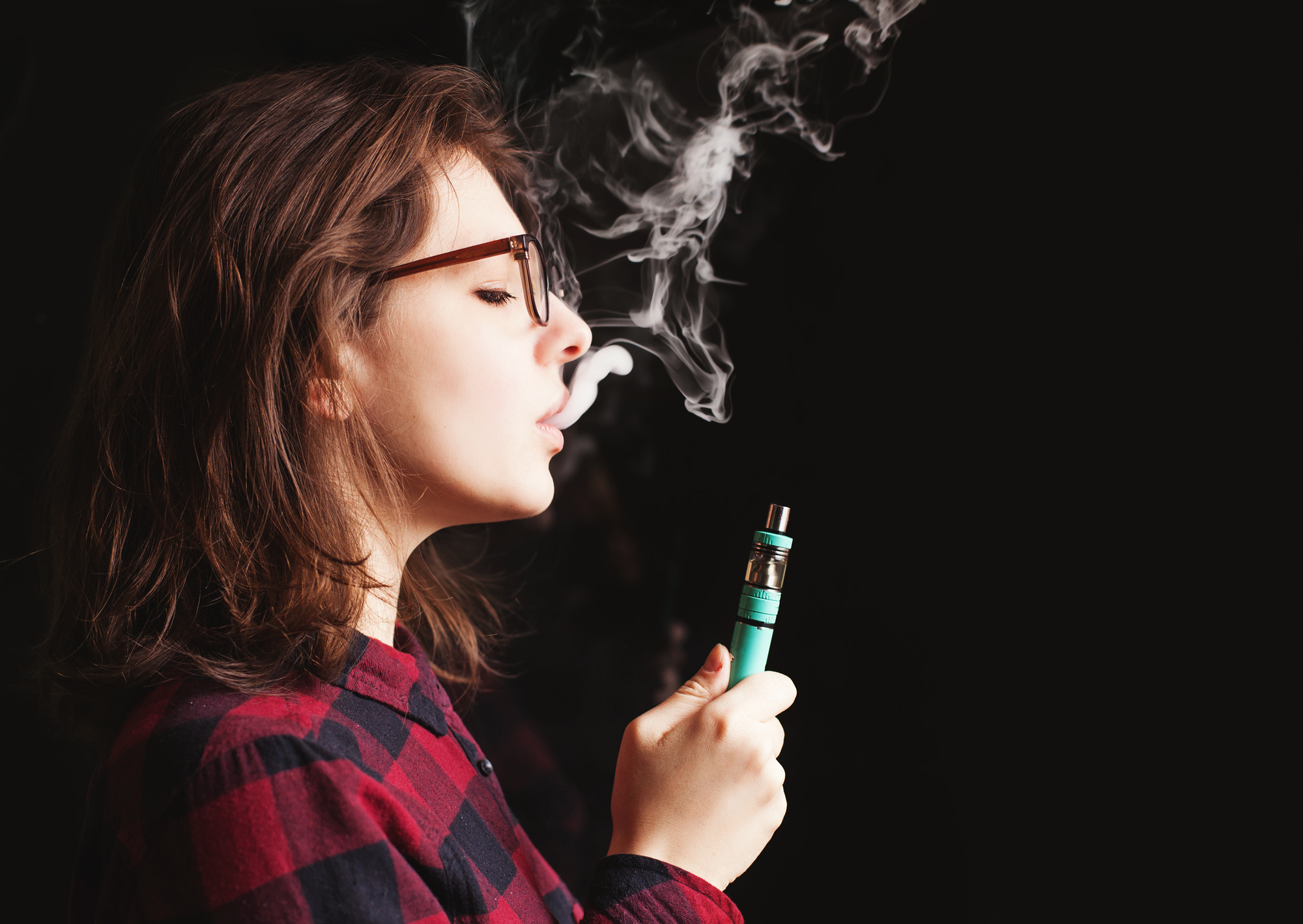 10 Simplest Ways to Promote Your Vape Shop
Ever heard of vape marketing?
It's a thing. And it's easier than you think.
More than 9 million Americans vape. That's a whole lot of untapped business there for the taking. With more people vaping every day, the potential for massive sales is huge.
You don't need an MBA to reach these potential customers. The secrets to your success involve a simple and cost-effective marketing strategy for your vape shop.
Here are 10 simple ways to bring in more business.
1. Get Social Savvy
Every business should be marketing on social media. It's a way to reach new customers, connect with the online community, and create some cool content for your brand.
Encourage customers to promote your business in their posts. Have them tag your location, use branded hashtags, and snap and share pics.
Focus on growing these channels:
Instagram – Post creative imagery, captions, and hashtags. Share short videos of a day in the life of your vape shop. Engage with the online community by liking, commenting and sharing pictures that relate to your brand.
Facebook – Share trending articles, company updates, and images. All your company contact information should be present, with accurate hours of operation.
Twitter – Share fun articles on vaping trends and follow inspirational vapers. Post witty quotes and shop specials. Make sure you check out their cheap ads as well.
LinkedIn – As a business owner, you should be on this channel. Your connections have the potential to turn into new customers.
You can also use social media to keep an eye on the competition. Learn from their mistakes and victories, and see how you can do it better.
Here are more tips for making your vape shop a social success.
2. Wow with a Website
Do you have a website? If not, you should.
It opens your business up to a whole new audience and makes it easier for people to find you.
Once someone clicks on your website, you only have less than a few seconds to wow them. Do so by making your website creative, visual, and easy to navigate.
You can enlist a professional, or use a free and easy website tool such as Wix. Images are everything, so hire a creative eye to help you take photographs.
Lace keywords throughout the content on your site, including titles and headlines. This will all help people to find your website better.
Make sure your content gets localized and relevant to your audience. For example, CBD website content should be factual and full of local keywords. Learn more here from this example of a great vape shop website.
Include these pages:
About us
Product pages
Testimonials
Photo gallery
Contact us
Customer Support
Use Google Analytics to measure traffic and evaluate your website pages.
3. Make Friends with Google
People turn to Google's search engine to find the things they need.
Want to impress Google? Include branded and local keywords and meta tags in all your website content. Link your website to your social profiles. Add your business to local directories.
A strategy for local searches should be part of your digital marketing campaign. It will bring in local visitors who are searching for vape shops in your area.
Create a Google business listing, with accurate and up to date company information. Consider an AdWords campaign as part of your digital marketing campaign. Reach new audiences and increase awareness with online advertising for vape shop.
Here are more ways to get better Google rankings for your business.
4. Blog About It
This is a great way to create fresh new content for your website and boost your SEO.
Blog about vaping trends, benefits of vaping, and new products at the shop. For new ideas on blog posts look to what people are saying on community boards. Or scan magazine covers that relate to the vape industry.
Remember that great blog posts often answer questions that your customers need answering. Think about what you would want to know as a vaping enthusiast or new vaper. Answering these questions and establish yourself as an expert in the field.
Use your blog to develop a relationship with the online vape community. Respond to comments and encourage people to link back to your posts. Share blog posts on social media, to get your topics trending.
Don't let your blog go stale, try updating an average of three times per week. Once you get the hang of it, you can guest blog on other sites, linking back to your own. Here are some tips for getting more traffic on your blog.
5. Get People to Talk About You
But make sure what they are saying is all good.
92% of consumers read online reviews. They do their research and trust the ratings of the online community. They want to make sure past customers have had a good experience with your shop.
Ask happy customers to leave you an online review. You should also be responding to reviews, both good and bad. Show that you value their feedback, appreciate compliments, and take requests into consideration.
Online reviews also help with SEO, which can put your business ahead of the competition.
Word of mouth still matters. Get friends, family, and employees to spread the word about your vape shop.
6. Got Swag?
If not, then get some. Put your company name and logo on anything and everything that relates to your customers.
Lighters and matches (…kidding)
Reusable water bottles
Keychains
Stress balls
Small canisters or flip-top bottles (you can put your weed in there)
Lanyards
Tshirts
Baseball hats or beanies
Hot sauce
Munchie snacks and candies
Stickers
Make your friends and employees your brand ambassadors. They can wear and hand out your swag because everybody loves freebies. Post pictures of your new swag on social channels for extra exposure.
7. Host a Vape Party
Invite customers, friends, family and potential business to an event at your shop. Use social media, email marketing, and word of mouth to spread the word.
Make it an event people can't say no to. Serve food and drinks and offer door prizes. Have a local musician strumming tunes in the corner.
If you have a vape lounge in your shop, this is a great spot to hold the event. Give guests a chance to explore your merchandise and offer free samples. Handout business cards and capture emails.
To save on the budget, partner up with a local business. It can be a restaurant or brewery that could use the promotional exposure.
Think of a way to tie your vape party in with current events. This could get your business some PR. Music festivals, seasonal events, or community outreach all speak to the media.
Make it a social media blitz by inviting local influencers and encouraging them to post during the event. Influencer marketing tactics make for great vape marketing strategies.
8. Collect Emails and Communicate
Once you've grabbed enough emails from your event, consider an email marketing campaign. Use this as a way to communicate with present and potential customers.
Share news on vape shop specials, seasonal highlights, and company updates. This is a great way to follow up with leads and keep communication flowing.
Use an automation system, such as MailChimp, to keep track of email lists and deployment. All company contact information should get included in your template design.
Offer an incentive for people to sign up for your newsletter. A 10% discount on first-time purchase is always a winner.
9. Make More Sales Through E-Commerce
Consider an e-commerce site to boost sales and open up new markets.
Shopify, Wix, or Weebly all have platforms that can promote your products online. E-commerce lets you keep your store open at all hours and it's easy to add new merchandise as it comes in.
To encourage more online sales, make an offer (spend $75+) for free shipping.
10. Reward Those Loyal Followers
Rewards or loyalty programs bring in new business and keep current customers coming back for more.
Encourage customers to spread the word about your vape shop with a "refer a friend" incentive. Offer reward points for repeat customers in the form of discounts or buy five get one free. Send free swag and holiday gifts to loyal customers.
Thank customers for following you on social by giving them points towards purchases.
Marketing Your Vape Shop, Like a Pro
In today's world of Insta-stories, selfies, and Snapchats, every type of business should adopt digital marketing tactics.
Use these tactics to reach new audiences and expand your vape shop business. Be sure to keep up with vape news and trends and apply them to your evolving marketing strategy.
Live long and vape on.