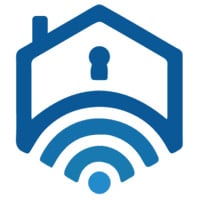 BlueAccess Brings DIY Home Security Options to Georgia Homeowners
FOR IMMEDIATE RELEASE
Bethlehem, GA, April 13, 2022— Georgia homeowners have a new resource for all their home security needs as BlueAccess has officially opened operations in the Peach State.
BlueAccess, a Georgia home security company, is dedicated to giving customers a full suite of security options and devices to keep their homes safe while also offering homeowners endless customization options through their do-it-yourself approach to security system planning.
BlueAccess offers numerous options, from security bundles of varying scope to individual devices that can be integrated into security systems of any size and complexity. All bundles include 24/7 monitoring by trained professionals and dedicated specialists to keep the home safe and secure, along with the family and belongings inside.
The true innovation of BlueAccess compared to other security companies is in the ease and simplicity of installation. All BlueAccess systems are designed to be installed by the homeowner, allowing you to skip the long, laborious process of waiting hours for an installer to show up and then traipse around your home and invade your privacy.
Instead, the BlueAccess system can be easily installed by the homeowner on arrival, making it quick and easy to secure the home without invasive installation appointments.
"We are proud to bring home security options directly to homeowners with our innovative do-it-yourself security bundles here at BlueAccess," John Rucks, president of BlueAccess, said. "By putting home security right into the hands of those who will use the systems, we can provide better, more innovative solutions to homeowners at a better cost."
The versatility of BlueAccess home security is one of its greatest benefits for consumers in need of home protection. On top of the extensive options available in each of BlueAccess' security bundles, homeowners can also order individual devices to easily add to their growing security systems.
BlueAccess offers a number of devices, from smoke detectors and carbon detectors to light dimmers, security lights, video doorbells, wi-fi cameras, motion detectors, smart thermostats and more. All of these devices can be integrated into the overall home system and controlled from the main security panel or remotely by a smartphone app.
"We want to put all the tools to assemble the perfect home security system for your needs into the hands of each homeowner," Jason Williams, vice president of BlueAccess, said. "We're offering residents across Georgia the ability to cover their homes with as much or as little security protection as they feel they need, all with around-the-clock monitoring to keep their homes and families as safe as possible."
Rucks and Williams have experience in the field, having built up their company Blue Wire LLC together to handle the needs of larger customers. Now they're offering their experience and expertise to homeowners, all with their promise to provide each system with whatever it needs to fully cover the home in every way possible.
Headquartered in Bethlehem, Georgia, BlueAccess is uniquely positioned to cover the entire northern corridor of the state, particularly those communities in the Metro Atlanta area looking for home security options to fit their particular needs.
For more information on BlueAccess or to check out their affordable DIY home security bundles and add-ons, visit getblueaccess.com or find them on Facebook and Instagram.
Media Contact:
Name: John Rucks
Organization: BlueAccess
Address: 741 Harry McCarty Rd. Suite 304 Bethlehem, GA 30620
Phone: (770) 315-9117
Originally posted On: https://syndication.cloud/blueaccess-brings-diy-home-security-options-to-georgia-homeowners/