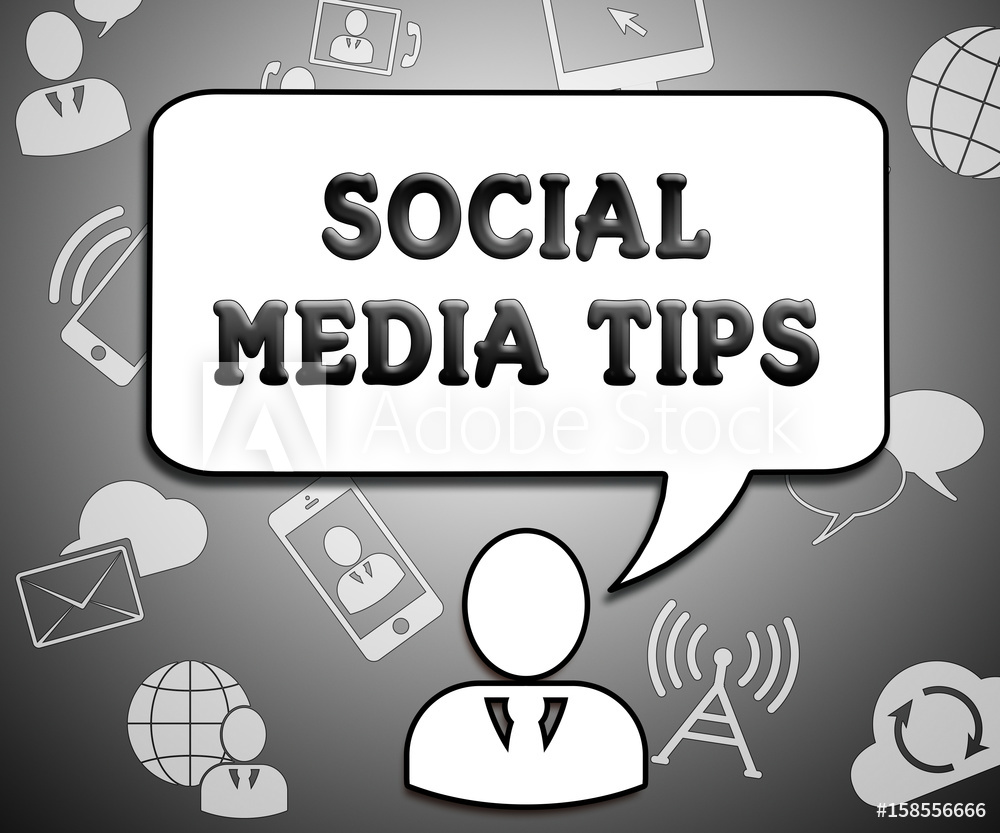 15 Social Media Tips for Small Businesses
Did you know that the average social media user spends 135 minutes every day on social media platforms? As a small business owner, this means that this is a great way to reach your potential and current customers.
But if you haven't done much social media marketing before, it can be hard to know how to get started. You have so many things on your plate and this can seem like too big of a project to undertake.
The truth is that there are actionable things you can do starting now to begin your social media marketing efforts. And they will pay off!
We've compiled the 15 social media tips for small businesses that you need to get started. Check them out below.
1. Focus on One Network to Start
The list of popular social media platforms is long: Facebook, Instagram, Twitter, Pinterest, Snapchat, LinkedIn. And the truth is that it keeps growing.
So when you're just starting out with social media, don't try and have an active presence on every single network. There are simply too many and so it's better to focus on quality rather than quantity.
Do some research and see what platform makes the most sense for you as you're just beginning. Are you interested in sharing photography based posts? Instagram is the best option for that.
If you're wanting to post multiple short updates every day, Twitter might work for you. LinkedIn is where businesses connect best with other businesses.
No matter your goals, think through these things and then choose which network will be best for you.
2. Decide on Your Goals
With any digital marketing campaign, it's crucial that you start by deciding your goals. Without clear goals, you will lack direction. The same is definitely true for your social media marketing.
What do you want to accomplish with your social media efforts? Do you want to establish your company as an expert in your field? Do you want to generate leads?
Perhaps you're looking to keep your customers up to date with product updates.
Decide what your main goals are and then make a plan. Create some SMART goals that will be easily trackable. And then get started!
3. Know Your Audience
This is one of the most important social media tips for business. Knowing your audience will give you direction about what to post and content topics.
You will want to understand your audience's age, gender, location, goals, and average income. How can you find this information though?
The answer is simple: market research.
Start by coming up with personas for your customers. These are qualities of your ideal consumers.
You can do this by doing surveys, focus groups, and customer interviews. Then once you have this demographic data, look for trends. This will give you an idea of your average consumer's information.
Then, once you know this, you'll have a better idea of which networks to use and the type of content that will be most appealing to your audience.
4. Always Engage with Your Audience
When it comes to social media, always remember that it is a two-way street. You will have the ability to send out content but your audience will also be able to comment, leave questions, and send direct messages.
You want to provide great customer service in these situations by quickly responding to all comments and messages. Make sure you set up notifications in your social media apps so you always see when someone engages with your posts.
You'll also get negative comments from time to time from frustrated customers. Always respond in a positive and helpful way because other people will see your responses.
5. Consistency is Key
One of the biggest questions small business owners ask when starting out with social media is how often they should post. Well, the truth is that there's not one answer.
Every industry is different and companies have found success with all different types of publishing schedules. The biggest thing is to be consistent.
It's all about balance. You want to post enough so you stay at the top of your audience's mind, but you ever want to be annoying.
Also, remember that every social network has different norms for posting. On Twitter, it's totally okay to tweet multiple times a day. On Instagram, though once or twice is better.
6. Separate Your Business and Personal Accounts
This may seem obvious, but far too many companies don't follow this simple advice. Always keep your business and personal accounts separate.
This way, your followers or subscribers will only see content related to your company. They don't want to be updated on your family parties or see all your vacation pictures.
It's more professional to have everything separate. This will make your business seem much more legitimate.
7. Add a Time Budget to Your List of Social Media Tips for Small Businesses
If you use social media for personal use, you're probably familiar with how easy it can be to waste time scrolling your news feed.
One second you're just opening your app and 30 minutes later you look up and realize how long it's been. While this is fine on your personal time, you don't want this to happen during the work day when you have a lot of other projects to get done.
Instead, create a social media time budget. Pick a time every day to check your accounts, post new content, and to respond to comments.
8. Take Advantage of Your Bio
Almost every social media network has a bio section. This is where you can display a little information about your business and your contact information. Don't let this space go to waste!
You should include the following:
Your logo
A short description of what you do
Your phone number
A link to your website
Your address is necessary
9. Utilize Visuals
Visuals like photos and videos will make your posts much more engaging. In fact, one study found that tweets with images earned up to 18 percent more clicks, 89 percent more favorites, and 150 percent more retweets.
So whenever you can, include a photo or video content with your posts
Want more help with your social media content? Check out smartsocialkits.com.
10. Remember the 80/20 Rule
Speaking of your content, here's another thing you should keep in mind. 80% of your posts should provide something of value to your followers.
This valuable content could include an infographic, video interview, or blog post.
It's okay if the other 20% is more self-promotional. This can include information about current offers, new products, or other company changes.
11. Show Some Personality
In everything you do on social media, remember that it's a good thing to show some personality. This is where you can humanize your brand.
Don't get stuck in the rut of using only formal corporate language and instead let your walls down a little.
It's great to have a sense of humor. You can also show some behind the scenes pictures or videos about your business here.
12. Learn from the Best
One way to get started with social media is to learn from those who are more experienced. Spend some time on your chosen platforms and follow other brands in your industry. What do they do that's successful?
Also study some of the biggest brands in the world like Coca-Cola, Nike, or Apple. How do they use social media?
You can learn a lot from watching.
13. Don't Be Confrontational
Even though you should have fun with your social media, you shouldn't ever be confrontational. On your business accounts, never attack your competitors or vent about your industry.
Avoid political issues as much as possible and don't engage in confrontations with customers who leave negative comments.
And if you have employees posting for your company, make sure they are well-trained in these areas as well. You don't want your brand image tarnished by inappropriate social media activity.
14. Don't Over-Automate
Social media automation software is a great tool you can use. It can help you schedule your posts out in advance and get detailed metrics on your results.
This can be really helpful for your overall social media strategy.
However, be careful to not over-automate. Don't let your automation software respond to people's comments. It's very easy to notice when a computer-generated response is used.
15. Test, Evaluate, and Adjust
With any marketing campaign, you should always evaluate your results and then adjust them. Look at the number of clicks and the number of page visits.
For most businesses, the biggest metric to notice is conversions. Whether you want leads or sales, you should pay attention to your results.
If they're not that great, make some adjustments and keep testing. It's important to not give up. A lot of social media marketing is trial and error.
So brainstorm some ideas on how to improve and try them out!
Final Thoughts
Now that you've read through these social media tips for small businesses, what's next for you?
It's time to pick your favorite tips and try them out. And before you know it, you'll be a social media marketing pro.
Want to learn more? Check out our other business blog posts.