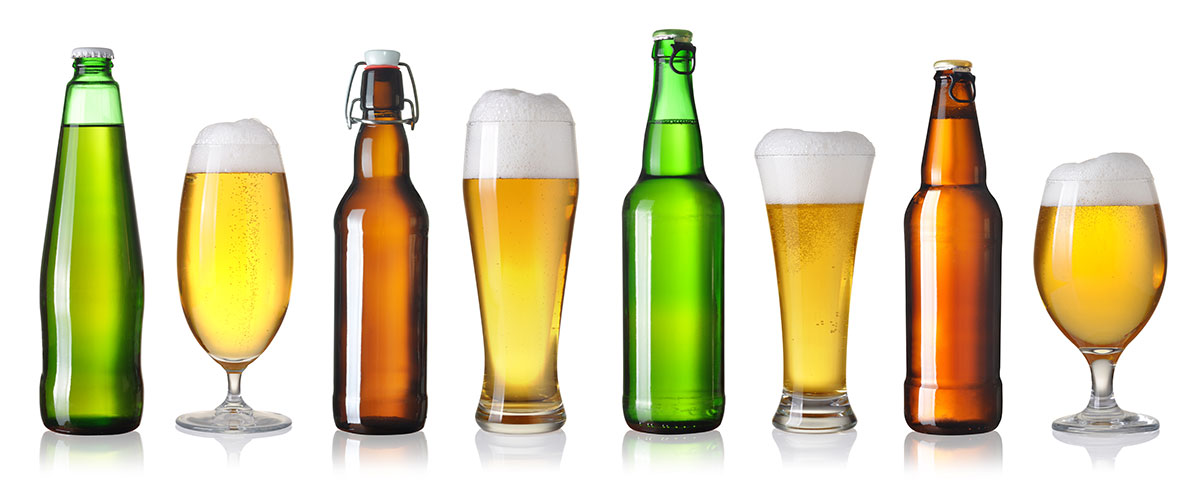 FOUR TRENDS THAT COULD IMPACT YOUR CRAFT BREWING PACKAGING
The beer-making trend since the dawn of the new millennia has been the shift from larger, corporate-owned beer distributors in favor of smaller microbrands. As we move into the third decade of the 21st century, it's clearer than ever that this trend is no longer a trend. It's a significant, grass-roots movement toward more diverse, high-quality beer. Most recently, this movement has embraced the contributions of local and regional breweries as a counterpoint to the distributor-owned national and import craft brands.
Craft brewers are aware of the significant amount of time and effort it's taken the craft movement — as well as their own business — to elevate to the position it holds today. If you're a craft brewer, you've likely kept abreast of the most important changes within the brewing industry in order to adjust your techniques and continue to make innovations in one of the world's oldest beverages. It's also wise to keep track of trends that affect the marketing of your beers, as well.
Craft Brewing Packaging Trends
The packaging you choose for your brews is an essential consideration. Whether on the shelf, in the refrigerated section, or amongst a selection of other beers at an event, you want your beer to be noticed. However, with the influx of craft brews, microbrews, specialty brews, and other beers, it's becoming harder to stand out.
How do you keep ahead of the competition?
Paying attention to the most significant current and emerging craft brew packaging trends is a great start. Here are four trends that could impact your craft brew packaging.
1. THE MILLENNIAL EFFECT
Over 73 million in number — and accounting for over 25% of the population — it's clear that millennials are an important market. Millennials tend to search for beer brands with distinct qualities. An increased attention to environmental issues, growing distaste for large corporate influence, and other elements have led this subset of the population to show a marked preference for locally sourced and regionally preferred brands.
Incorporating packaging elements, brew names, and color palettes that reflect your region as well as text that highlights your locally sourced ingredients is a great way to appeal to millennials and stand out among the many commercial crafts.
2. TREND TOWARD CANS
For years, consumers leaned toward bottles as an indicator of a beer brand that was quality, classic, and almost luxury. All major distributors added bottle options for flagship brews, and even national and import microbrews primarily utilized bottles as the major — or only — means of packaging. Bottling is still an effective means of marketing via packaging, as breweries can create custom labels, as well as custom six-pack holders, boxes, and more. Within the last ten years, however, a shift toward canning began to take place. Recently, we've noticed many local, regional, and national craft brands choosing to use cans instead of bottles for new beers. Here's why: Cans provide numerous production line benefits, and they also feature a large space for branding elements with the use of:
Can wraps
Shrink sleeves
Branded boxes
Cardboard can carriers
Can handles for a unique and eye-catching look
As cans continue to grow, outpacing bottles for the first time in years, expect to see more innovations in can packaging.
3. ENVIRONMENTALLY FRIENDLY CARRIERS
Some of beer's biggest consumers are also the country's most active environmental advocates. Millennials and Generation Z members often look for brands that make active decisions to reduce environmental impact. In fact, members of all generations are quickly becoming more environmentally conscious — and that includes making purchasing decisions that reflect positive ecological choices.
For beer brands, which already actively participate in recyclable can and bottle packaging, additional attention to environmental impact is warranted. Choosing cardboard boxes and carriers that incorporate natural colors and materials and mention recyclability or eco-friendliness in the text is an option.
Another includes utilizing a plastic six-pack carry handle, known as the WaveGrip Carrier, that eliminates the traditional plastic six-pack rings that pose danger to animal and aquatic life.
4. SPECIALIZED PACKAGING
Craft brewers know that as the industry continues to grow, consumers want to see holiday blends, seasonal brews, and innovations to some of the country's most popular beer varieties. As you continue to produce different beers, however, one question remains: How can you differentiate these from your regular stock? The answer lies in the packaging.
For seasonal and holiday brews, look to change up can wraps, bottle labeling, and any cardboard or plastic carriers or packaging. Use bold colors, graphics, text, and brew names associated with that particular season or holiday. Spread your branding across all packaging elements. To avoid additional printing expenses, many brewers are choosing to utilize a consistent packaging design on the borders of cans, bottles, and boxes that can be printed in advance. Then, as packaging needs change, the additional center space can be printed to suit and adhered with products like Aquence 7006.
Premier Packaging Can Help You Stay on Trend
As the craft beer industry continues to grow and change, one thing remains the same: Breweries across the country rely on cardboard packaging and bottle labeling to provide durable, attractive, branded transport for the brews that consumers continue to demand.
Premier Packaging Solutions offers sustainable solutions for packaging and labeling that will ensure your product stands out on the shelf and arrives safely on the shelves and beyond. Our hot melt for case sealing (products like Technomelt Cool 250A, Technomelt 8990 SF, and Technomelt SUPRA 106M) provide the perfect seal for your packaging, every time.
If you have questions about how Premier Packaging Solutions can help you improve your beer packaging or you're interested in receiving a quote, contact us today. Call (800) 767-3804 or complete an information request inquiry. A representative will be in touch as soon as possible.