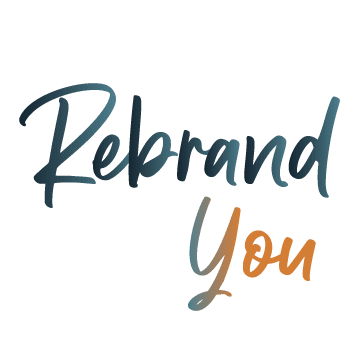 New Coaching Program Pairs Perfectly for All Seasons of Life
FOR IMMEDIATE RELEASE
United States, April 11, 2022— Rebrand You Coaching comes from the real-life experience and resiliency to overcome of marketing guru, self empowerment coach and business coach, Amy Nubson. Nubson and her husband have felt the trials and tribulations of life's most unexpected endeavors firsthand with multiple car accidents, injury, health and financial issues that threatened the couple's individual happiness as well as their marriage together. Through it all, Amy found the only way to overcome the barriers holding her back from finding fulfillment was to create her own healing program – something she now offers to the public and is finding great success with.
"I knew I had something special here – a way to rewrite the internal dialogue and use the storylines we have for so long viewed as our faults, as strengths. Transforming our fears into a belief system that actually serves us in finding clarity around what it is we really want and who we are. From there, my Rebrand You program helps guide you to finding the courage to take action – and, of course with repetition, build the confidence in yourself that you can take on your life's purpose."
Nubson's intro to clarity, courage, and confidence course called Core Identity begins April 27th. The 8-week workshop is one hundred percent virtual, helping spread her process to each and every corner of the world. Participants can expect daily emails with assignments, stories from the personal, videos, guides, and an invitation to connect with 1:1 coaching outside the weekly group coaching sessions. Each class is limited to 12 people so everyone has the same opportunity for undivided attention with the ability for a hands-on approach.
Rebrand You Coaching also offers free webinars from time to time. The next, Believe Your Own Voice, coming on April 13 at 3:00 PM CST (registration available at https://programs.rebrandyoucoaching.com) as well as 1:1 personal and professional coaching sessions, story coaching, and an option to hire Amy as a public speaker. It's a great way to find your voice! For more information about the variety of resources Amy offers visit her website at www.rebrandyoucoaching.com.
No matter the season of life you are in, it's important to understand that our dreams, needs, and desires change multiple times throughout it, many times shifting our purpose along with them. If it's time to hit the refresh button and rebrand yourself, make sure to connect with Rebrand You Coaching – Amy is an expert in serving her life's purpose – which is YOU. Find your purpose today with Amy's help.
Media Contact: 
Amy Nubson
Rebrand You Coaching
701-730-1994
Originally posted On: https://syndication.cloud/new-coaching-program-pairs-perfectly-for-all-seasons-of-life/