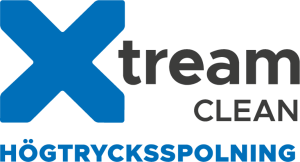 Xtream Clean Offers Quality Pipe Services for Everything That Should Just Work
Xtream Clean is your go-to spot for pipe services in Södertälje. The company offers hot water flushing, sewage flushing, maintenance flushing, pipe inspection, root cutting, and more. With the customer in mind, Xtream Clean aims to provide affordable sewage solutions. They provide several preventative services to help you avoid large, costly projects down the road. 
FOR IMMEDIATE RELEASE 
Södertälje, SE, 9 August 2021 —  When your sewer pipes get clogged, start to smell, or make noise, it's time to call Xtream Clean. Having issues with your home's pipes is inevitable. That's why the dedicated team at Xtream Clean aims to solve your problems before they occur. With services like pipe inspection, sewage flushing, and relining, no challenge is too big or too small for Xtream Clean.
Regular pipe inspections are an excellent way to avoid larger plumbing issues down the road. At Xtream Clean, cameras are inserted into the pipes so customers get a full picture of what's going on. This type of preventative maintenance keeps your pipes fresher for longer. That way you never have to worry about urgent cleanings or sudden, unexpected costs.
Eventually, everyone comes across a clog in the drain. You know the signs, slow water drainage, strange gurgling sound, and that horrible smell. That's when you know it's time for a sewage flush.
Xtream Clean offers three variations of sewage flushing services: standard, inspection flushing, and Xtream flushing. The age of your sewer system, previous maintenance, and historical problems, will all factor in when deciding which service is right for your system.
Customers are thrilled with the level of care provided by Xtream Clean. One Stockholm resident had this to say on the company's website, "We have had major sewage problems for many years and a lot of money has been spent on fixing the problems," they explained.
"It is now several months since the team at Xtream Clean filmed our tubes to find out once and for all the origin of the problem. Awesome technology! They performed a high-pressure flush and since then we have avoided problems."
Of course, you can help prevent clogged drains by being conscious of what you flush down your sink and toilet. Check out the Xtream Clean FAQ page to learn more about what not to flush.
Replacing the pipes in your home is expensive. But with the relining service at Xtream Clean, you can extend the life of your aging pipes and save a little money along the way. Xtream Clean estimates that relining pipes extends the service life up to 50 years.
Xtream Clean doesn't just provide top-notch services, they have an incredible staff as well. Employees are always happy and available to answer your questions. They can even answer in a variety of languages including Swedish, English, Spanish, Finish, Arabic, French, Syriac, Swahili, and Italian.
So whatever your pipe issues may be, Xtream Clean is the place to turn to. You can rest assured knowing you'll get friendly and reliable service every time. Don't forget to follow Xtream Clean on Facebook for the latest updates.
About Xtream Clean: Xtream Clean is a pipe services company in Stockholm. They pride themselves on offering high-quality service and preventing your sewage issues before they occur. Xtream Clean values diversity and aims to have a team of employees who learn from and respect each other.
Contact Info:
Name: Admin
Email: [email protected]
Phone: 010-1604030
Address: Virkesvägen 2, Södertälje, Sweden
Website: https://www.xtreamclean.se/
Originally Posted On: https://syndication.cloud/xtream-clean-offers-quality-pipe-services-for-everything-that-should-just-work/