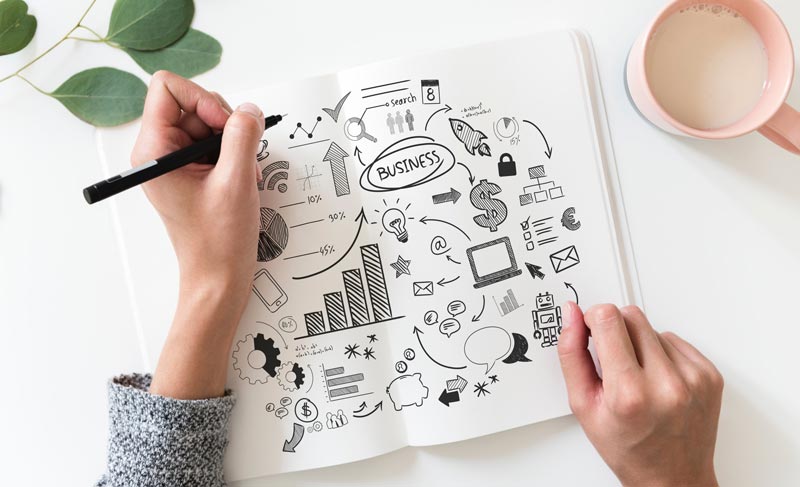 4 Steps to Getting a Small Business Loan
Originally posted on https://www.formulafunding.com/small-business-loan/
Getting a small business loan can help your business add to its offerings and gain momentum, both in terms of profitability and growth. This is especially true when a business is first starting and is seeking market credibility. But the process itself can be daunting for those who have never been through it before, but when you break it down into manageable steps, you will realize that it's not nearly as intimidating as you might initially think.
Step 1: Identify your Purpose
Before taking out a loan, you need to ask yourself why you need it. This will also be the first question that any lender will ask you too, so it's good to reflect on the answer before applying for the loan. As a business owner, you may need working capital for a variety of purposes, or you may have one specific need in mind. Common reasons for seeking a small business loan can include the following, among others:
Starting your business – A small business loan can help to fund initial startup costs or help you purchase an existing business.
Financing equipment – As your business grows, you may need to add equipment to your operations in order to keep pace with demand; a small business loan can be used for these costs.
Growing your business – If business is going well, you may find that you need to expand your operations. A small business loan can help you to secure additional space and meet any other needs you might encounter while growing.
Working capital/Gap financing – At times, cash flow may fluctuate, especially if you work in a seasonal industry. In this instance, you might find that you need to secure funds to cover the day-to-day costs of running the business, in which case, a short-term loan may be your best option.
Covering emergency expenses – In business, sometimes accidents happen. You may even suffer losses due to a natural catastrophe, theft, or vandalism. A small business loan can help you to recover quickly and with minimal impact on your operations.
Refinance debt – Business owners may be eligible to refinance existing debt to get a more affordable loan.
If you don't know your exact needs at the outset of seeking a loan, it's always a good idea to refer to your business plan. It can remind you of your overarching business goals and help to tie the loan to your overall plan for your business.
Step 2: Identify the Right Loan and Amount for You
Once you know why you need a loan, you then have to identify how much you would like to seek (or can qualify for) and then select the right type of loan.
In order to determine the amount to request, you have to take into consideration your company's financial health, which will determine how much you can qualify for, and then understand the terms of different types of loans to make the best possible decision.
When considering your company's financial well-being, you will want to account for several factors, including:
Credit history
Collateral
Cash flow
Personal experience
Looking at current profits and losses will also help you to determine if your incoming revenue will be enough to cover the payments for the loan you are seeking. Frequently, lenders use a Debt Service Coverage Ratio (DSCR) to determine whether you can afford the loan you would like. This ratio looks at your average monthly net income divided by your monthly loan payment. If the number is over one, then you can cover your payments.
When considering the right type of loan, it's best to go back to your identified purpose. Depending upon what that is, you may want to seek a startup business loan, an SBA loan, term loans, business lines of credit, or a working capital loan. Each of these comes with their own terms and rates, depending upon the lender – so you will want to shop around for the right lender too. Lenders can be banks, crowd funders, micro-lenders, or online lenders. You have many options, so it is best to explore all of them before making a decision.
Step 3: Qualify for a Loan
Usually, if you have a good idea of how much your company can qualify for given its current financial situation, and you know the type of loan you are seeking, the qualification process will go very smoothly. Lenders will take a deep dive into your finances at this point, so you should be ready to provide them with the necessary information. This process can include looking at your credit score, how long you have been in business, what your annual revenue is, and whether you can afford the monthly payments. The process by which lenders consider these factors is subjective, and some may be tolerant of more risk (usually with a higher interest rate), which is an additional reason why shopping for the right lender is a crucial part of this process.
Step 4 Submit Documentation
This part of the loan process is generally the most tedious since it often requires the completion of large amounts of paperwork; this is especially true if you are applying for an SBA or USDA loan since you will have to complete paperwork for both the lender and the governmental agency that oversees the loan program. While each application will vary in terms of what documents are necessary, usually you will be required to provide the following:
Your business plan
Business and personal tax returns and bank statements
Business financial statements and legal documents, such as articles of incorporation, lease or franchise agreements, etc.)
Cash flow projections and projected financial statements
In short, the more prepared you are for applying for a small business loan, the smoother the process will go. While this process may be incredibly time consuming, securing the right loan from the right lender can ensure that your business is ready to meet any needs it encounters as it moves into its next phase of growth.