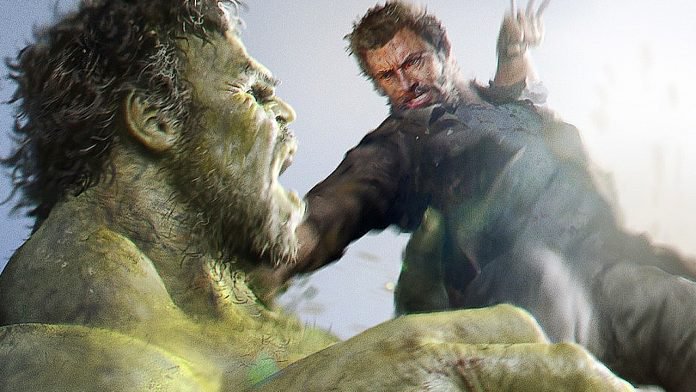 X-Men and Fantastic Four in the MCU – Confirmed!
Originally posted on https://www.moviegasm.com/movie-news/x-men-and-fantastic-four-in-the-mcu-confirmed/
As has long been expected, we now know that Marvel Studios is developing X-Men and Fantastic Four movies. With both properties now under the studio's ever-expanding content umbrella, this news was inevitable, and comic book and MCU fans alike will now turn their attention toward the crucial question: How can Marvel make this work?
Both projects are immensely challenging, though for completely different reasons. On the X-Men front, several of the 20th Century Fox films we've seen over the course of nearly two decades have been exceptional. There have been whiffs as well, but installments like Logan and X-Men: First Class were at least good enough to give the broader franchise a favorable place in fans' eyes. On the other hand, two attempts at adapting the Fantastic Four have been disastrous, leaving some critics questioning whether this particular team of superheroes is even adaptable.
Fantastic Four lines up along side of MCUs Iron Man and Captain America
So, can Marvel do its own version of a cinematic X-Men without disappointing fans of the existing franchise? And can it actually get the Fantastic Four right? Only time will tell, but we can think of a few ideas that could help with both challenges.
Develop The Projects On Their Own
If there's one main challenge Marvel Studios is facing as it expands beyond the Avengers/Thanos cycle, it may just be creating the origin stories all over again. This has gone well enough with Spider-Man and Captain Marvel, though these roll-outs haven't been seamless. Marvel used Captain America: Civil War to launch MCU's Spider-man, and it's been said that Brie Larson filmed her Avengers: Endgamepart before Captain Marvel existed – which made things feel somewhat forced and random on screen.
Captain America: Civil War scene Introducing Spider-man.
These integrated, gradual character introductions aren't quite Marvel's strong suit, so for starters we'd suggest that new X-Men and Fantastic Four sagas be kept independent at first. The temptation will be to slot these characters right into the MCU proper, but it will likely be for the best if Marvel first establishes its own X-Men and Fantastic Four franchises, separate from the existing stories and heroes.
Drum Up Casting Excitement
Right now the biggest questions surrounding the X-Men and Fantastic Four concern casting. Who's playing who will largely dictate public perception before films are even released. And while that means it's important for Marvel to get the casting right, so to speak, it may also be in the studio's best interest to drum up some excitement about the decisions.
One way to do it is through betting speculation – which is actually outside the studio's control. They've been somewhat obscure, but there have actually been odds for Marvel news posted on betting sites before – most typically regarding which characters might die in a given film. Today, PayPal-driven online casino sites and more forgiving legislation in parts of the world have made those same betting sites more visible and accessible than they were even a few years ago. So that means odds listings for which actors might take on which roles could actually lead to a great deal of activity, debate, and excitement.
Thanos gets snapped out of existence by Iron Man in Avengers: Endgame.
Start With A Fresh X-Men Character
We already covered the idea of Marvel introducing X-Men and Fantastic Four films before injecting the characters into other, ensemble projects. But going a step further we'd argue that the first film from either series ought to be a solo film about a character we haven't seen much of yet. In other words, Marvel shouldn't launch a Wolverine film (no one will live up to Hugh Jackman, at least not so soon); it shouldn't go full X-Men (this might just be confusing given the other series); and it shouldn't start with the Fantastic Four (quite a risk given recent history).
Instead, the first project should be a bold, new adventure with a fresh character – Gambit, perhaps? The popular X-Men character did appear briefly in the 20th Century Fox series, and a Channing Tatum film was long rumored before we learned that it was no longer in development. Opening with a Gambit film would therefore show Marvel pulling off something 20th Century Fox couldn't, and give us someone effectively new in the process. The studio could then build the X-Men series from there, and throw in the Fantastic Four when it can afford more risk.
Channing Tatum, Gambit Concept Art.
These are just a few suggestions, but they speak to the subtle complexities of what Marvel's trying to do – and, we think, – how it could go well. Random: Wouldn't it be insane to watch Wolverine vs Hulk in an epic fight scene in one of the upcoming MCU films?
Artwork Of Wolverine Facing Off Against Wolverine.