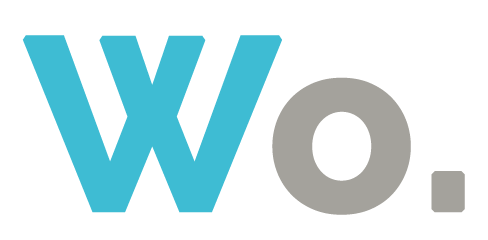 Workcloud: The App That Helps You to Administer Any Company in Real-Time
WorkCloud is an app that will help you to interact with and administer any company in real-time. Check out their new site WorkCloud.se to find out more about their top-quality offers.
FOR IMMEDIATE RELEASE
Västerås, Sweden, 18 November 2021 — Regardless of the size of your business, a user-friendly CRM system is an effective way to do better business, and WorkCloud is here to help you with that mission. With the WorkCloud app, you interact and administer any company in real-time! You have constant access to all contacts, quotes, project phases, and deadlines. Wherever you are, you can easily report time, manage expenses, place orders or enter information that might otherwise be forgotten. And now they're launching WorkCloud.se, a new website in where you will be able to find all the specifications about their services.
With WorkCloud, no matter what time of day you prefer to work, you can easily manage your work orders and errands in the app. It has never been easier to give a picture of the current situation to your colleagues, wherever you are!
How does it work? Well, by collecting information from all departments in the company they provide an overall picture of the customer in real-time, regardless of whether you work with sales, marketing, or projects. And with their appealing and pedagogically designed user environment, you will have both satisfied customers and employees in a business where nothing is lost between the chairs. Lead, offer, order, project, time-report, and even bill, all with one app only!
Among their top-quality functions you will find:
Case management: Create cases for both yourself and your colleagues. All you will have to do is set a deadline, choose the responsible person, create a job description, case files and follow the comments to get both a clear overview and increased customer satisfaction, find out more on workcloud.se/arendehantering-arendehanteringssystem/.
Time reporting: A system that will manage time spent, billable time, and deviations. In addition, connects to all modules and can automatically generate data for both salary and invoicing. Check more information at workcloud.se/tidrapportering/
Geographical overview: The map view gives you a geographical overview of your or all cases. You can filter the function i.a. on persons and case type, choose to see only cases that have not yet been assigned, or filter by case status.
Customer conversation: Communicate with the customer directly via the system! The customer receives an encrypted e-mail or logs in to the customer portal to read messages and can of course also respond to these himself.
Customized automation rules: Create your own automated rules for what should happen during specific activities and which notifications should be triggered then.
Forms and checklists: You can create your checklists adapted completely based on your business and link to the desired module, and select between different types such as text fields or numeric fields
Share documents and files: With drag-and-drop to an upload box, you can easily collect relevant files, documents, images, etc. in each module.
WorkCloud has been developed by the same developers of  Bluescreen from the ground up, which means that they can change, adapt, integrate and develop modules based on your company's needs.
Find out more about WorkCloud by visiting their site https://www.workcloud.se/. Start increasing your profitability today!
Contact Info:
Organization: WorkCloud
Address: Returvägen 1, Västerås, Sweden
Phone: 0707000007
Website: https://www.workcloud.se/
Originally Posted On: https://syndication.cloud/workcloud-the-app-that-helps-you-to-administer-any-company-in-real-time/