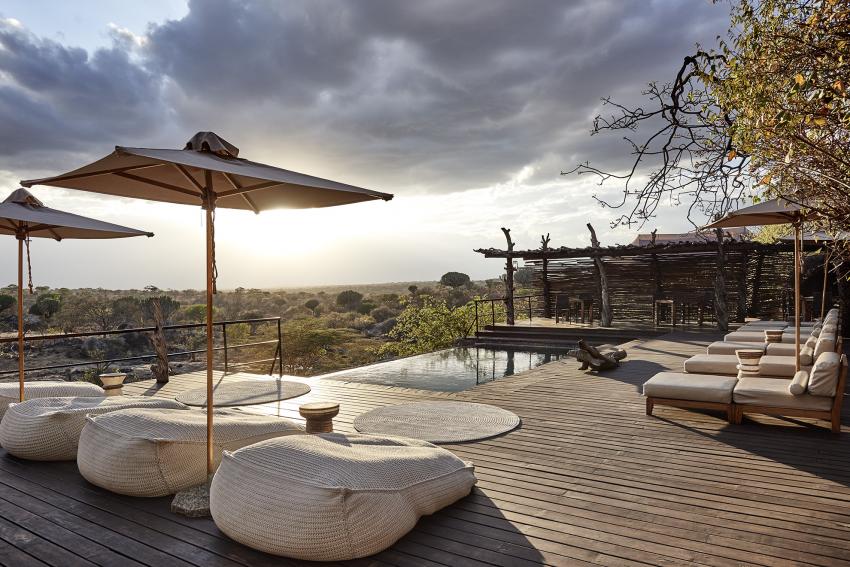 Where to stay in the Serengeti: Our top picks for the best lodges and camps in the Serengeti
Originally posted on https://www.venchatravel.com/blog/where-to-stay-in-the-serengeti-our-top-picks-for-the-best-lodges-and-camps-in-the-serengeti.htm
The Serengeti. It offers some of the world's most incredible wildlife experiences and some of Africa's most exceptional luxury lodges. If you're trying to decide which accommodation will meet all of your needs while creating the best safari in Africa, here are 10 of our top lodge and camp recommendations in the Serengeti.
With its resort-like feel and exceptional amenities, the Four Seasons Safari Lodge is ideal for first timers wanting a taste of the Serengeti safariexperience. It boasts sweeping views of the vast savannah and a waterhole that's frequented by elephants, zebras and gazelles, not to mention an on-site fitness centre and spa where you can be pampered during your stay. Add to that gourmet cuisine and a vast choice of daily activities, it's understandable why the Four Seasons Safari Lodge is one of our top picks for a luxury safari in Tanzania. You can opt for one of their beautifully designed rooms and suites or splurge with an exclusive villa complete with your own private pool and butler.
If you're after old-world elegance, this deluxe lodge features elegant hallways and inviting sitting rooms inspired by the colonial-era homes of East Africa. It perches on a rocky promontory above the rolling Serengeti plains, offering superb views of the ever-changing light, clouds and wildlife movements of this unforgettable landscape. You can opt for one of their European-styled cottages with a private plunge pool or splurge at the Hillside Suite with its rim-flow pool and sweeping wooden decks. The lodge also features a fitness centre so you never have to miss a workout and the option for pampering treatments at their on-site spa.
Nestled amidst massive boulders in the Southern Serengeti, the Mwiba Lodge is an ultra-luxurious accommodation overlooking the Arugusinyai River. Its eight suites have been designed to perfectly blend in with the natural beauty of its rocky gorge, which is studded with acacia trees and freshwater springs that attract elusive leopards. It's particularly exceptional during the calving season of the Great Wildebeest Migration between January and May when the fertile plains provide the perfect setting for animals to rear their young. Aside from daily game drives, safari walks and kid-friendly bush excursions, Mwiba offers in-room spa treatments and superb dining experiences.
4. &Beyond Grumeti Serengeti Tented Camp
Situated in the remote Western Corridor of the Serengeti surrounded by tall evergreen trees, this secluded lodge overlooks a tributary of the famous Grumeti River. It's the perfect setting for a private safari in Tanzania if you want to experience what is one of the most famous moments of the Serengeti migration, as immense herds attempt to make the precarious Grumeti Viver crossing. It's one of the only areas in Tanzania where you can see black and white colobus monkeys, with an on-site hippo pool meaning these animals are also frequent visitors. Their rustic yet sophisticated safari tents are eclectically decorated and boast open-air showers while outdoor ovens and traditional fires provide a touch of romance for dinners under the stars.
Overlooking the Grumeti River in the very heart of the Serengeti, the Singita Faru Faru Lodge boasts a private watering hole that can be viewed directly from the swimming pool and is surrounded by endless grasslands that provide a setting for theSerengeti migration. It features just nine suites that are traditionally designed and with Danish-inspired interiors, giving the lodge a feeling of intimacy and exclusivity for guests lucky enough to stay here. With panoramic glass windows, you can watch all the wildlife action from the privacy of yourSerengeti lodge suite, or take advantage of the fitness centre and pampering spa at the end of a long day out gaming driving and visiting cultural villages.
Consisting of just 13 luxurious tents in what is a magical setting, the Serengeti Bushtops has established a reputation as offering a "wild luxury" experience. It features an infinity pool overlooking the never-ending plains and unforgettable sunsets, as well as private hot tubs and 24-hour butler services. It's just a short drive from the legendary Mara River where the wildebeest herds attempt to cross the crocodile-infested waters on their annual migration, creating what is one of the world's most exceptional wildlife encounters. When you're not out gaming driving on the acacia-dotted plains, you can recount the day's adventures with fine cuisine and an exceptional wine selection in the camp's beautifully designed restaurant.
7. One Nature Nyaruswigwa Tented Camp
Situated in the heart of the Central Serengeti, this ultra-luxurious camp combines upscale service with a genuine commitment to sustainability. It boasts breathtaking views across the sweeping plains framed by the Nyaruswigwa Hills, with this natural valley seeing more than one million animals travelling through on the annual migration. With just 12 ensuite tents and a two-bedroom family tent, One Nature provides exclusivity and exceptional nature-based travel experiences. Spend your days exploring the Serengeti (and Ngorongoro Crater) from above and below, then relax in the heated plunge pool and jacuzzi or view the night sky through the high-powered telescope on the camp's Astral Observation Deck.
Nestled between the rocky outcrops of Kogakuria Kopje, the Lamai Serengeti lies on the doorstep of the Great Wildebeest Migration's route through the Northern Serengeti. Each of the eight rooms has been intricately designed with a combination of canvas and plaster to complement the natural formations of the kopje and to take advantage of the panoramic views that are on offer. Head out on daily game drives to witness the healthy concentrations of lions and leopards in the area or embark on guided bush walks from a completely different perspective, then refresh in the inviting swimming pool on the camp's natural rock deck.
The award-winning Sayari Tented Camp is situated in the remote Northern Serengeti and with easy access to the migration's Mara River crossing. Each of the 15 luxurious tented suites is inspired by the stark natural beauty of the region, which is framed by natural rock formations and dominated by the flat-topped volcanic peak of Turner Hill. It's renowned for its extraordinary wildlife sightings and sublime comfort, with a sophisticated library, rim-flow swimming pool and on-site spa among its facilities. Take advantage of the exclusive game-viewing opportunities by day, then soak up the sweeping views from the privacy of your bathtub.
10. Singita Sabora Tented Camp
Inspired by a 1920s explorer's camp, the Singita Sabora Tented Camp will transport you to the golden age of Tanzania safari travel. It consists of just nine luxury tents, an expansive viewing deck and an elegant dining room that offers the ultimate in opulence while being surrounded by rugged savannah plains. Imagine Persian rugs, Zanzibari chests and antique furnishings coupled with a sparkling swimming pool, indulgent spa and on-site fitness centre. Decorated with Maasai blankets and traditional beadwork, the tents lead directly onto the plains, which are scattered with day beds where you can take advantage of the incredible game-viewing experiences.