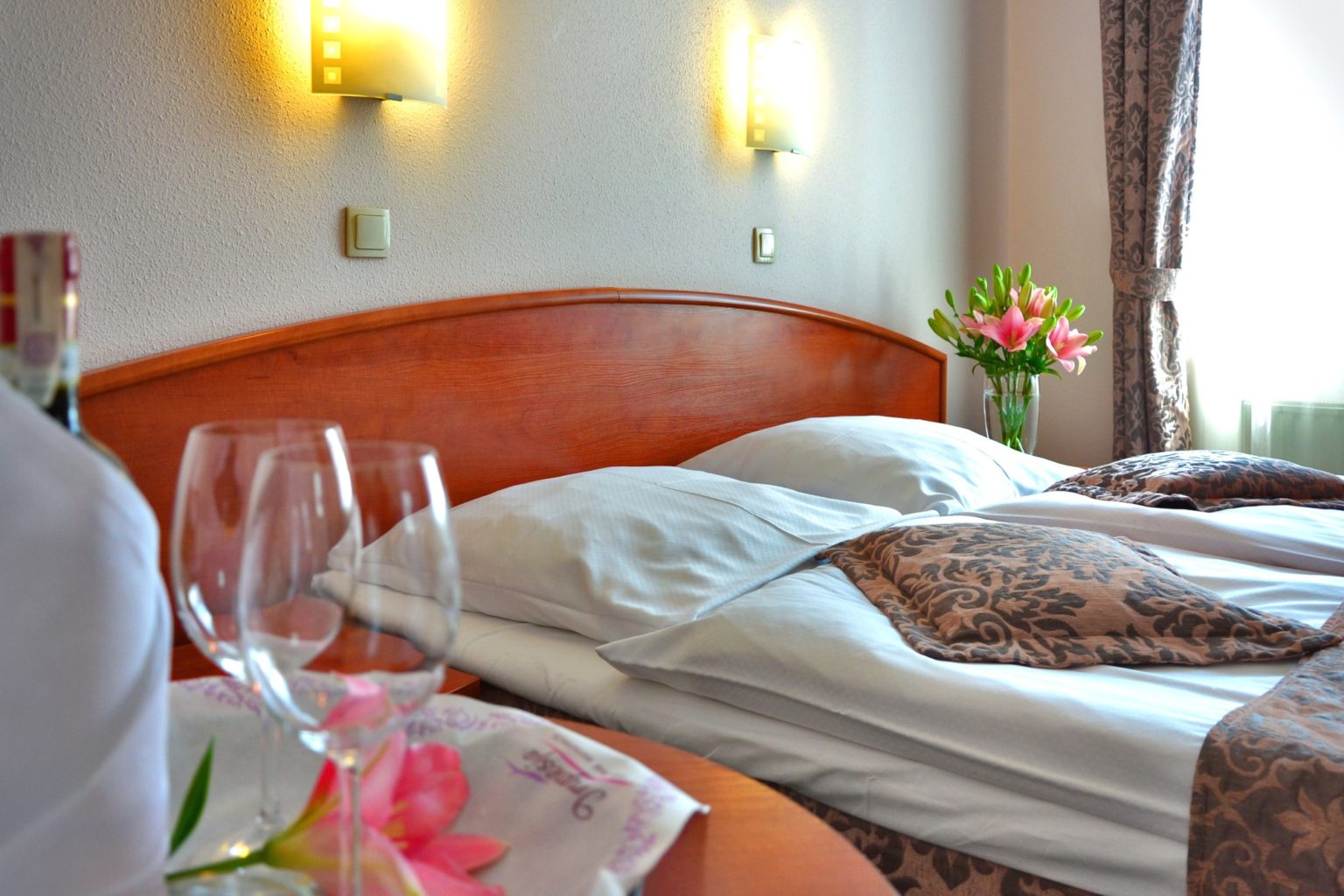 Why Extended Stay Hotels Are a Great Financial Decision
Photo from Pixabay
Originally Posted On: https://affordablecorporatesuites.net/why-extended-stay-hotels-are-a-great-financial-decision/
Did you hear about the retired pilot who lived in a long-term stay hotel in Washington DC for over 10 years? Although she didn't initially plan to stay so long, she quickly learned that extended stay hotels cost much less than traditional apartment rentals.
Of course, you're probably not planning to move into a hotel anytime soon. But even for shorter vacations or business trips, you might be surprised by how much you can save with extended stay hotel rates.
Not convinced yet? In this post, we'll do some side-by-side comparisons of long-term stay hotels vs other popular options. We'll also outline some clear ways that extended stay hotels can save you money and time.
Keep reading to learn more.
Cost Comparison: Short Stay vs Long-Term Stay
Let's say you're planning a week-long vacation in a major city like Los Angeles.
The average cost of a standard hotel room in the city is $194 for a weeknight and $216 for a weekend night. Your week-long vacation is going to run you $1,402 — just for a place to lay your head.
Now consider a standard two-star extended stay hotel in LA. One week costs an average of $714, which is almost 50% less than you'd pay at a regular hotel. This doesn't even factor in the cost savings on food, amenities, and other factors, which we'll get to shortly!
Cost Comparison: Extended Stay Hotels vs Short-Term Apartments
What about longer stays beyond a quick vacation or business trip? How much can you save by booking a long-term stay hotel instead of a short-term apartment?
Let's switch to the east coast for this example: New York City. The average cost of an apartment in the city in 2020 was $3,417 per month. Keep in mind that this doesn't include deposits, utilities, furniture, or other normal costs.
Meanwhile, it's possible to book a month at an extended stay hotel for less than $500 a week, or $2,000 a month. Again, extended stay hotels come out as the clear financial winner.
How Extended Stay Hotels Save You Money
Now that we've considered the numbers, let's break it down further and consider specific ways you save money with a long-term stay hotel.
1. No Upfront Costs
Moving is expensive. If you sign a short-term lease on an apartment, chances are you'll have to fork over a hefty security deposit along with the first and last month's rent. You also have to factor in the cost of setting up utilities and furnishing the space.
Even if you're just taking an extended vacation, expect to pay deposits, cleaning fees, and other costs for a private home or apartment rental.
The best long-term stay hotels don't charge any "hidden" fees. You'll pay your nightly, weekly, or monthly room rate and sleep easy knowing everything is included.
2. Prepare Your Own Meals
A huge advantage that extended stay hotels offer over traditional hotel rooms is a kitchen. The costs of eating out add up fast, especially over an extended trip.
At a long-term stay hotel, you'll have the convenience and cost-effectiveness of a kitchen inside your room. Visit a nearby grocery store and stock up so you can prepare healthy meals yourself — and save a bundle in the process.
3. Enjoy the Hotel's Amenities
Paying for electricity, water, WiFi, and other utilities adds up quickly. So do basic furnishings, including kitchen supplies, utensils, bedding, and towels.
Of course, you'll get most of these at any short-term hotel too. But what about other amenities you may not have considered before an extended trip? What about laundry facilities? A gym? A pool? An office area to get your work done?
Extended stay hotels offer these great amenities and more. You won't have to go far (or pay more) to get some exercise or find a suitable workspace.
4. Write-Offs & Deductions
Tax benefits might not immediately spring to mind, but this is yet another financial benefit of a long-term hotel stay.
If you're traveling for business, chances are you'll be able to write off many related expenses. These might include the cost of your room to meals, plane tickets, and entertaining clients.
You're already saving money at your extended stay hotel. You can save even more by taking advantage of relevant tax deductions. That's a win-win for everyone!
5. No Long-Term Commitments
Extended stay hotels aren't just for vacationing families or business travelers. There are plenty of reasons why you might consider resting your head at a long-term hotel for a while.
Maybe you're scouting out a new city for a major move or business venture. Maybe you're a college student who wants more privacy and quiet than traditional dorms offer. Maybe you're in the middle of a divorce, caring for an ailing parent, or another big life change.
Whatever the case, extended stay hotels offer the comfort and security you need for as long as you need it. You don't have to sign a lease or commit to a certain length of time, meaning you're free to pick up and move on when your circumstances change again.
Where to Find the Best Long-Term Stay Hotels
So, have we convinced you that extended stay hotels are a viable option for saving money and time?
Whether you're planning a business trip, making a move, or experiencing a major transition in your life, a long-term stay hotel could be the perfect landing place. Even if you're only taking a week-long vacation with the family, you'll be surprised at how much you can save with extended stay hotel rates.
Are your travel plans bringing you to North Carolina or Virginia? If so, your search for "long term stay hotels near me" is over.
Click here to view our list of beautiful, comfortable, and affordable properties. We also invite you to give us a call or use our online contact form to get in touch.
For questions about our hotels or to make a reservation, contact us or Book Here:
NORTH CAROLINA LOCATIONS:
Concord, NC: 704-788-1652
Kannapolis, NC: 704-794-9656
Statesville, NC: 704-838-0026
VIRGINIA LOCATIONS:
Christiansburg: 540-381-5464
Roanoke – Lanford St: 540-362-9443
Waynesboro: 540-941-1062
Roanoke – Overland Dr: 540-774-8086
Lynchburg: 434-239- 1015
Roanoke – Florist Rd: 540-366-5544
Harrisonburg: 540-432-7992
Salem: 540-444-4663