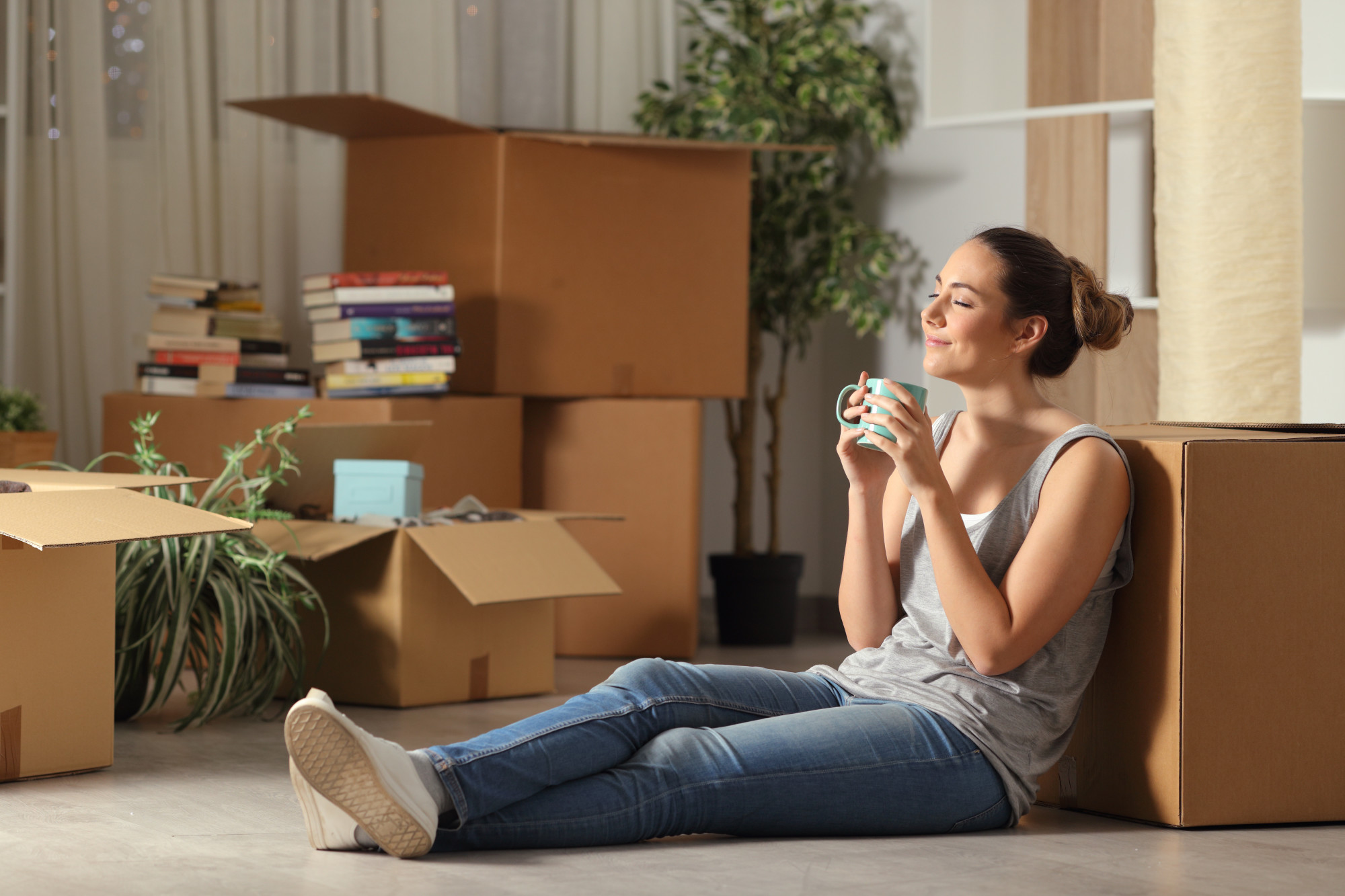 How to Move Across the Country Without Breaking the Bank
Moving to a new place with new things to do and new possibilities is exciting! But if that new place is across the country, the process can be expensive – as in thousands of dollars.
Don't let the cost of a cross country move put a damper on your spirits. With a few tips and tricks up your sleeves, it's possible to make that move while staying within a tight budget.
Let's look at how to move across the country without breaking the bank.
Downsize Your Stuff
Chances are, you don't need to take everything with you. The more stuff you take, the more money it's going to cost you. So when trying to save in moving costs, it's time to downsize.
As difficult as it may be to part with your stuff, you need to be pretty ruthless to make it effective. Get rid of items you don't use 80-100% of the time. Think about quality, not quantity.
Selling your things will add more money to your moving budget. Or simply donate the rest to those who need it more than you do.
Do Your Homework
Treat moving on a budget as you would trying to find the best deal on a new computer or kitchen appliance. You have to shop around to get the best price.
List out all your options. Research how much each will cost. Then choose the one that fits into your budget.
If you're hiring help, don't forget to look at reviews! You want to put your belongings in the hands of someone who has a proven track record of superior service. And remember, if the offer sounds too good to be true, it likely is.
Move During Off-Season
Summer is the most expensive time of year to move across the country. It's when most people move to settle before school starts, which tends to hike up the prices. Moving during the school year will help you save.
Most people also move either at the end or first of the month. Weekends are the most popular time of the week. If you can move during the week in the middle of the month, you're likely to snag cheaper pricing.
Look for Discounts
Are you a member of AAA or another similar organization? You could already have access to moving discounts that will make figuring out how to move across the country so much easier.
AAA offers discounts on moving services to its members. Moving companies also give special rates to AAA members, especially in the moving off-season.
If you have a veteran or active military member in your immediate family, look into special moving discounts offered to the military. Many moving companies will help military members and their families with shipping, storage, and moving discounts.
Ask About Relocation Reimbursement
If you're moving across the country for a job, your new employer may pick up all or part of the moving bill. Many times employers offer this as a perk when recruiting candidates from out of state.
Talk to the HR department to see what their policy on relocation help is. It never hurts to ask if you're eligible. They may even set up the arrangements for you.
If they give you the green light, make sure to save all your receipts. You'll need proper documentation to receive your reimbursements.
Don't Forget Costs Along the Way
When figuring out your moving budget, don't forget to factor in all those little expenses you'll pick up between Point A and Point B. Things such as eating out fuel, and hotels will add up fast, threatening to blow your budget wide open.
To help you save money, bring your own food instead of eating out. Look into whether hotels, AirBnB's, or camping will cost less. And take measures to make your car more fuel-efficient.
If you have available points on a travel credit card, you could also cash those in for free nights in a hotel or for help covering the cost of fuel.
Do the Move Yourself
Moving yourself across the country is the cheapest way to go. Renting a truck, piling everything inside it or your car saves from having to hire people to do it for you.
Of course, moving yourself is more labor-intensive on you, but the trade-off is it won't break the bank. If you need help, don't hesitate to ask friends or family to help pack and load the truck.
One of them may even be willing to road trip it to your new place with you and help with the unpacking. It would still be cheaper to buy a one-way airline or train ticket home than it would to pay people to move for you.
Ship Your Things
If driving a moving truck across the country isn't your thing, consider having your stuff shipped. As long as you don't have a lot of things to move, it's a cost-effective option.
Freight shipping companies help you find the best rate with reliable carriers. They offer different delivery options to meet your needs and even have available insurance to cover the cost of your belongings if something should happen.
If you're flying to your new destination, ship your belongings as extra baggage. Of course, you'll have extra baggage and weight fees, but it's still cheaper than the cost of having someone move it for you.
Use a Portable Moving Container
Portable moving containers are increasingly popular. Not only do they simplify the moving process, but they also help you save money in more ways than one.
Portable containers are much cheaper than hiring a moving company. You simply load the container yourself then have it moved and dropped off at your new place.
Plus, it gives you a place to store your belongings until you're able to unpack. So instead of moving your things to a storage unit, unload it all, then load it back when you need it, it stays all in one place. Saving you both time and money.
Save Money and Headaches by Knowing How to Move Across the Country
Your move feels like a fresh start, but you don't have to let it drain your bank account. By knowing how to move across the country on a budget, you can leave the stress behind and keep your savings intact.
Want to know how to fix up your place once you're all moved in? Check out the articles on our Home Improvement blog!