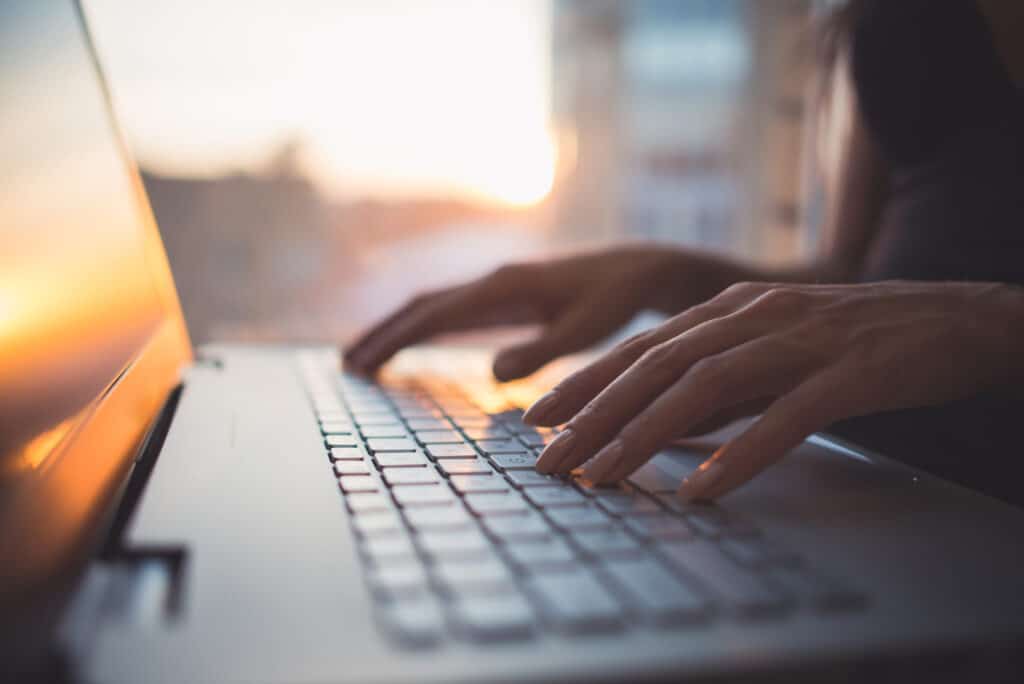 Why Every Small Business Should Have a Great Website
Photo from Adobe Stock
Originally Posted On: Why Every Small Business Should Have a Great Website (worryfreewebdesignandseo.com)
According to reports, only 50% of small businesses have a website.
At the same time, nearly 90% of people use the internet to find local businesses.
Many SMBs assume that they're too small to benefit from having a website built. However, they couldn't be more wrong.
If you're a small business, launching a website can give you an edge over your competition. It is also essential for reaching new customers and building trust. These are just a couple of the powerful advantages that a great website can bring your family business.
If you don't have a site yet, you're missing out on extra revenue as we speak.
Don't waste any more time, instead, continue reading to get savvy as to why every small business needs a great website.
A Website Allows Your Small Business to Be Found on Google
One of the reasons why a website is crucial is it allows potential customers to find your small business on Google.
Think of the last time you needed a product or service. You probably hopped on your phone or computer and did a Google search. Chances are, your potential client base is doing the exact same thing.
If you have an online presence, this will up the chances that they end up coming to you rather than your competition.
There are ways to establish an online presence without having a website. You can create a Facebook page or a Google My Business listing. However, these strategies generally work best in conjunction with having an actual website for your small business.
Having a website increases your credibility and makes you seem like a legitimate and established business. While a Facebook page might be great for posting specials or interacting with your audience, it's not necessarily the most "professional" option as a stand-alone web presence. If you only have a Facebook page, people might wonder how long you've been in business and whether you might just be a backyard operation.
What's more, if your site has good SEO, it will outrank Facebook pages in the search engines.
Not sure what the term SEO means? Check our complete guide to SEO here.
Having a Well-Run Website Establishes Trust
Another benefit of having a website for your small business is it helps to build trust with potential customers.
First off, having a good quality site makes your small business look professional and well-run.
Additionally, a website gives you a great opportunity to establish yourself as an authority in your field. Are you in the HVAC industry? If so, you can populate your blog with informative articles on HVAC issues.
When someone in your area is searching for info on HVAC problems, your site will likely come up in the results (providing that it is properly optimized). If the client clicks on your blog post—and feels like they got good information, they'll see you as an authority on HVAC issues.
When it comes time to call in a professional, you'll stick out in their mind. Not only were you an authoritative source of info, but you also provided them with free value in the past. This will increase the chance of them calling in your HVAC team over the competitions'.
A Good Website Will Maximize Your Marketing Efforts
Besides building trust and giving you an online presence, a good website will also maximize your other marketing efforts as a small business.
Are you thinking of leveraging online ads to market your products or services? Or perhaps you want to invest time into social media marketing so you can grow a following and expand the reach of your family business?
Either way, both of these methods work best if there is a website they can point back to. Think about it. What's the point of running paid ads, if you don't have a site that people can be directed to?
The same goes for social media. While you can display your contact details in your profile, most consumers want to be able to visit your website to get a better feel for your business before they reach out. It is the next natural step in the customer journey.
If you don't have a website that new customers can visit, this can turn into an unseen stumbling block and cause you to miss out on leads and sales.
You Can Boost Your Local SEO
Are you a locally focused small business? If so, you might be wondering whether it is worthwhile going to the effort and expense of creating a website. After all, your customers are locally based, you're not trying to reach people all over the country!
Well, did you know that having a site can benefit locally focused businesses just as much as nationwide sales models? This is thanks to the power of local SEO.
As Google's algorithms have become more refined, they can recognize when searches have local intent. For instance, if you type "pizza restaurant" into Google, the first search results displayed will be for restaurants that serve pizza in your immediate area. Google is not going to display results for pizza restaurants in another country, or an entirely different city.
This means that when you launch a site for your local business, you can gain a place in those top search results when people do locally related searchs for the products or services you offer.
This can be an incredibly lucrative position to be in. According to Google itself, 88% of people who do a local search on the phone visit a related store within one week.
Does Your Small Business Still Need a Great Website?
If you're a small business you can't afford to sleep on potential sales. However, if you have yet to create a website, that is exactly what you're unintentionally doing.
Having a site for your small or family-owned business is essential for making your services searchable on Google, building trust, and establishing yourself as an authority in your sector.
However, to take advantage of these benefits you have to ensure that your site is well made. In most cases, using any old small business website builder won't do the trick. Unless you have professional help, your site won't have the SEO and functionality that it needs.
Want a professionally built site designed today? Contact us to discuss your needs.