How Has Technology Transformed The Way Companies Conduct Business? Let's Discuss.
(ThyBlackMan.com) There is no denying that technology has simply transformed the way business is conducted today. Businesses are there for one reason, to provide a product or a service, and in the interim to make a profit and to continue to grow. We need businesses and companies as a consumer, because we need the things that they supply, which is why technology not only helps businesses to provide a great service with ease, but it also helps us as a customer.
Aside from that, technology has massively changed the way business is conducted, and we are all affected by it, in a positive way. From getting real-time support from businesses to being able to buy and pay for something in the middle of the night, these features are down to the way technology has advanced and how businesses are taking advantage of that. Here are some of the ways that technology has changed the ways companies conduct business.
Chatbots to answer frequently asked questions
One of the first things that you can consider is chatbots and these can transform the way that you conduct business. Chatbots can help when it comes to calls and dealing, being able to give out pre-recorded and organised messages to customers. They can also work well when it comes to frequently asked questions, that require a one time answer. Chatbots can help you to give extra support to your customers, even when there isn't anyone physically in the office or retail store.
Messenger services to help stay in contact with customers
These days a customer's life is full of things that need to be done. Work commitments, a busy lifestyle, which often means that when they want the answer to something they don't have time to sit on a phone and waiting for a call centre agent ot answer. This is when messenger services can be a quick and convenient way for customers to get the information that they need. It could allow real-time support, and could even be operated in the evenings or on the weekends for extra support to your customers from your business.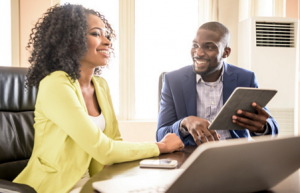 CRM systems to help keep information in one place
As a business you want to be able to manage your customers expectations, but as your business grows, so does the amount of customers that you have, right? A CRM, Customer relationship management system is a great tool to have and an advancement when it comes to customer details and keeping detailed notes. As a customer, the benefit is feeling valued, and as a business, it enables you to be fully up to speed on a customer, the potential for new business and also what needs to be done. Not just for the people in the know, but for anyone within your business. It has become an essential for businesses that have sales as their forefront and backbone of their company.
Ringless voicemail for CRM ease
On the subject of CRM systems, you may also want to look at some of the ways that you can enhance it and make the changes necessary. It could be something simple such as using companies like Drop Cowboy too help with ringless voicemail. This can be automated messages so that your customers are kept up to date. Ideal for things like status updates on orders or general information that is needed as and when.
AI and robots taking on jobs
The next thing you may want to think about and consider the changes that are being made is for things such as AI and robots taking on different jobs. There are articles on leading business websites that suggest job roles such as administration, PA and secretarial roles are being taken up by AI and robots and making things much more efficient within the businesses. They can also come in handy for manufacturing side of things and used in production lines. Have you ever consider where AI could be beneficial in your business?
Video conferencing connecting people
When it comes to connecting people it can seem like there is a lot more ways to be able to do business now than having to wait for everyone to be in the same room. Technology has moved forward making things such as videos conferencing a great way to connect people from all corners of the globe, especially when it comes to business meetings. This enables things to move at a much faster pace as decision makers within your business can be in the same room, even if they aren't in the same time zone. Video conferencing can work well for other aspects of your business as well, even with things such as customers.
Email and digital signatures for ease of contracts and documents
Technology has made it far more easier now to have an eco-friendly approach to the way that you do business. Things such as going paperless is now easier than ever thanks to things such as emails and being able to use digital signatures for contracts and documents that need signing for. This helps to reduce the amount of paper being used but also helps for fast decisions and a quick turnaround for business when it comes to making sales and bringing money into the business.
Going paperless
On the subject of paperless and having an environmentally friendly approach to how you do business, there are now ways that you can digitally store documents. Uploading receipts, invoices and making things more digital can be a great way to ensure that you use less paper within your business. Going paperless can actually make your business much more efficient, and as it can help you to take on greener habits, there are a wealth of benefits for doing it.
Simple and faster methods of payment
Of course, there should be a mention to the way we do things in terms of making payments, and for businesses this has only enabled the buying and selling process to speed up. There are so many different methods of payment now thanks to the advancement of technology. You have online banking transfers that are instant. You have contactless payments as well and chip and pin making it easier to make debit and credit card payments, and for these to even be taken over the phone. You also have websites like Paypal, that can make the online shopping experience for the customer much easier.
Marketing and advertising is much easier
There is no denying that thinks to the advancement in technology in terms of applications and platforms, things like advertising and marketing has become far easier for businesses to establish. Social media is especially useful in this day and age when it comes to advertising your business. It gives you a free platform to use, and a chance to engage with your audience in real time. They can also comment and send you direct messages that can often lead on to sales. Further ot that, advertising online can be a great way to make sales through your own website, making it fast and efficient for your customers as well as your business.
Employee training and advancement through online courses
Finally, businesses still have employees to think about, and the advancement in different technology outlets means that their development within your business can be easily improved through online courses. Further to that, you can also track their progress through work such as tracking their performance and their output. Helping to establish areas where changes may need to be made.
Let's hope this has encouraged you to consider using different technology within your business.