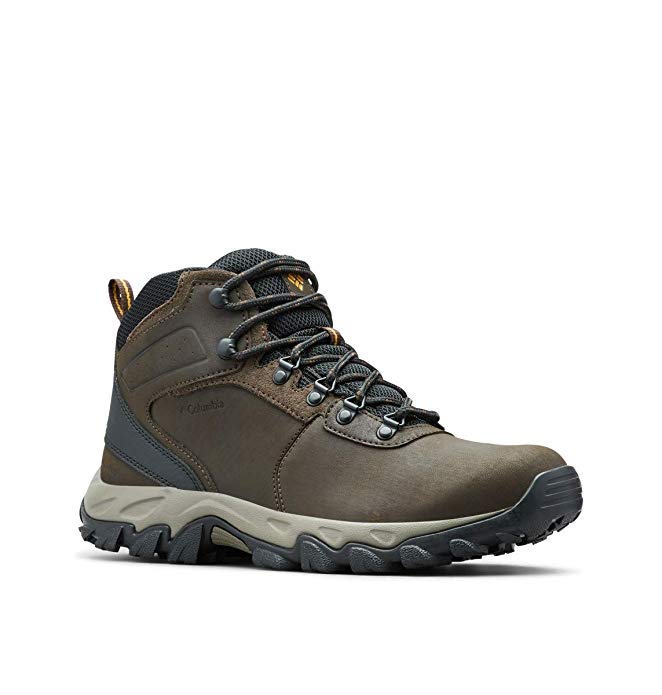 WHICH HIKING BOOTS REIGN SUPREME: RANKING 2020'S BEST FOOTWEAR
Did you know that hiking is one of the best forms of exercise that you can do for your health? It's a great way to get a full-body workout, and improve your cardio. But you'll need the right pair of hiking boots while enjoying the beauty that mother nature has to offer.
Without the proper hiking equipment, a hike through the woods can be an absolute pain. Without question, one of the most important pieces of hiking equipment that you need to have is a good pair of hiking boots.
Hiking boots, unlike normal performance shoes, are built with a different goal in mind. Slip prevention, maximum ankle support, and overall traction are why going with a traditional gym shoe while hiking is a big no-no.
So if you're curious to know what things you need to be on the lookout for when shopping for boots, you've come to the right place! In this article, we'll tell you about a few different key elements to a good pair of hiking boots. We'll also look at the various benefits to each kind of boot.
The Two Different Types of Hiking Boots
If you're in the market for some new hiking boots, you're going to want to make sure to get the perfect pair for you and your feet. Regardless of what make or brand you decide to go with, it's important to know what exactly makes a good hiking boot just that: a good hiking boot.
First, we have to address the fact that there are two different boot options to choose from: a day hiking boot and a backpacking hiking boot.
Day hiking boots are perfect if you're just starting out hiking, or have never purchased a hiking boot before. With day hiking boots, you're going to have good ankle support, and excellent traction, but in a lighter boot.
Day Hiking Boot – note the lower cut
These boots are a bit more flexible because of the materials used, which is also what makes them lighter. They don't offer the same kind of support as backpacking hiking boots. As long as you're not going too far, you're still going to have a positive experience while wearing them.
Backpacking hiking boots on the other hand, are the top-of-the-line option. They are the better choice if you plan on doing some serious off-trail hiking. These boots are a bit heavier, offer more support (and less give), and are designed with multi-day, off-trail hikes in mind.
Backpack Hiking Boot – much taller cut
Foot and ankle support is absolutely fantastic due to the structure of the shoe. But this can also make them a little less comfortable to wear than day hiking boots, which is worth noting. With that being said, once you've broken them in a bit, you won't even notice you have them on when hiking even the hardest of trails.
Hiking Shoes
If you're more of a casual hiker or don't plan on doing any trails that are too strenuous, hiking shoes might be a good option for you. Of course, these are shoes and not boots. So you won't be getting the same level of foot and ankle support. If you plan on staying on somewhat level ground, that might not be as important to you as a lighter, more comfortable shoe is.
Hiking Shoes – much lower cut, very similar to trainers
As we touched on a second ago, where hiking shoes get the nod over hiking boots is weight. They're much lighter, and as a result, don't slow you down as much as hiking boots might. But if you're doing some serious hiking with a backpack and gear, lighter shoes aren't all that important.
If you do decide to go with this option, pay close attention to the grip of the shoes and the way that the bottoms are constructed. Understanding what you need, and what you should avoid, is absolutely key, even if you plan on only hiking gentler trails.
Getting a Grip
Now that you have an understanding of the different shoe and boot options available, it's time to talk a bit about lug patterns. Lug patterns are the various patterns that are printed on the bottom of your footwear. Essentially, they're what gives your boot or shoe a good grip…or the opposite.
Hiking boots and hiking shoes offer specialized lug patterns designed with the various terrains of hiking trails in mind. But more specifically, you'll want to keep an eye out for a shoe that has deep, thick lugs that are widely spaced apart from one another. This will allow you to have a better grip when hiking, and thus, hold traction and prevent slipping or falling.
The wide-spaced lug pattern helps prevent you from trapping too much dirt and mud in your shoes, causing them to not work as designed. This is why athletic shoes, which often have a closer-spaced lug pattern, are a bad idea when hiking.
A heel brake is an indented space between the heel and forefront of your footwear. You're going to want to pick a shoe or boot with a bigger heel break and large heel to help prevent you from sliding while climbing up a trail.
It's worth mentioning that proper footwear can go a long way in preventing you from getting injured while hiking, but you should always follow the recommended hiking safety tips. It's also a good idea to pack the proper medical supplies for a hike and be careful when exploring the trails.
The Various Materials
Of course, like with any other footwear, you can find hiking boots and shoes made from a wide variety of materials. Most of which are designed with durability in mind, as well as the ability to get a bit wet, as trails often have streams or other running water throughout them. Not to mention tree cover will obviously slow down puddles drying after a rain.
Various types of leather are often found on backpacking boots, as the material is durable and friendlier to water than others, but you'll also see shoes and boots made from polyester. Materials like polyester make a boot or shoe lighter but typically aren't as durable or water-friendly.
Some boots come even packed with synthetic insulation to help keep your feet warmer when hiking in colder climates. Most boots have a built-in insole designed for comfort as well, but purchasing your own additionally isn't a bad idea, either.
If leather isn't your style, or you're someone who's interested in hiking boots or shoes made from vegan-friendly materials, you'll find lots of other options available.
Finding the Proper Fit
When it comes to any kind of performance shoe, a proper fit is an absolute must. Nothing can ruin your hike faster than a hiking boot or shoe that doesn't fit properly.
That's why it's a good idea to go out of your way to try on multiple pairs of boots or shoes. Don't be afraid to walk around the store for a bit in them before deciding. Also, be sure to wear proper hiking socks when trying them on and bring any insoles you plan to use to get a true fit.
And if you're ordering hiking boots online, make sure that the seller has a good return policy, in case you get them and aren't happy with the fit.
Last, but not least, you're going to want to break in your boots or shoes before adventuring out into the wild with them. So, if you can, wear them around the house or to the grocery store, so you can make them a bit more comfortable before using them on a long hike.
What to Look out for When Buying Hiking Boots
Well, there you have it! Those are a few different things you should be on the lookout for when shopping for hiking boots or shoes. As long as you keep these details in mind, you should be good to go!
Remember: if you're serious about hiking and plan on exploring some more advanced trails, you'll need a good boot. Be on the lookout for optimal ankle support, proper lugs, and a boot that fits well.
If you think a hiking shoe is all you need, be sure to pay close attention to the lugs, so you don't get a shoe that increases your chances of falling or slipping while hiking.
Once you've got your boots or shoes, break them in if you can before going on a long hike. And don't forget to wear the right kind of socks, so you can avoid any blisters, which can also ruin a perfectly good hike.
Planning on going hiking soon? Check out our blog post on why you need a good pair of hiking sticks to go with those boots or shoes!