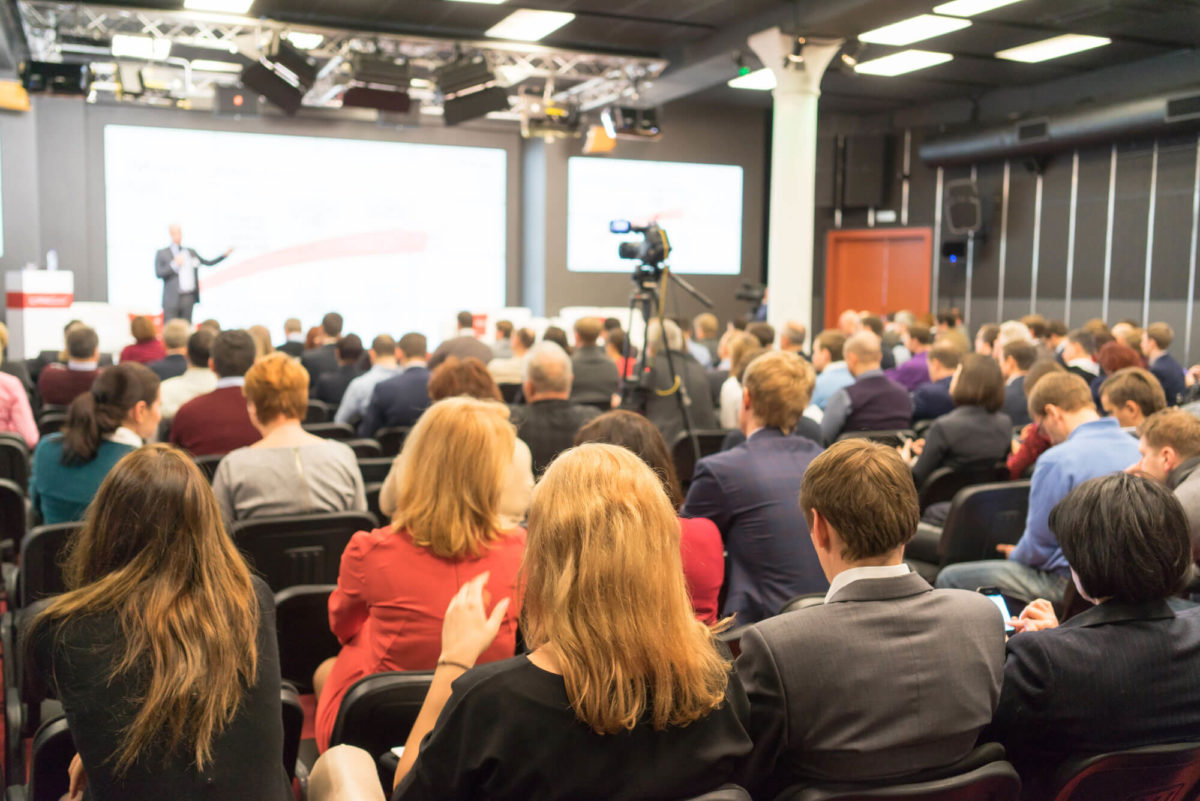 Where to Start When Planning a Summit?
A Guide to Pulling Off a Successful Event
Planning a successful summit is no easy task. Unlike a standard conference, a summit often has different purposes and goals. They are venues where thought leadership, in any industry, has a chance to shine.
In many instances, there are also events that push the envelope in terms of what humans can dream of and achieve. They are places to discuss provocative ideas, encourage radical change, and develop a shared vision.
These are high expectations. Which means that planning a summit that gives participants an ideal environment to function at their absolute best, is going to take a ton of forethought and planning. No detail should be left unattended.
Things to Consider When Planning A Summit
When in the initial stages of planning, there are a couple of crucial questions to think about that can get you on the right track to pull off a highly successful and productive summit.
What type of budget is available for the event?
The budget may be the most significant single factor that will impact your answers for all of the following questions. Putting together an event on a shoestring budget is far different than organizing a five-star luxury summit in an international location.
Don't get me wrong – both of these scenarios can lead to a highly productive and successful summit, but how you approach planning will look very different depending upon how much funds are at your disposal.
In addition to knowing the overall amount that is available to spend on the event, it's a great idea to have rough estimates in mind for all of the individual expenses that may be incurred, such as:
Rental of a venue
Speaker fees
Participant materials
Catering and refreshment expenses
Transportation costs
Accommodations
Marketing
Activities
Sometimes, you will know upfront what your budget is, and sometimes you can only estimate it. The actual budget may vary depending upon the final number of registered participants.
Additionally, some of these expenses may or may not be included, such as accommodations and transportation. Depending upon the type of experience you would like participants to have, you may adjust the number of amenities and services as necessary.
Where do you want to hold the summit?
An inspirational summit often requires an inspirational location. But keep in mind, there are many other factors that you need to consider when selecting a site to hold your event.
Are you looking for somewhere that allows for convenient travel? Do you need a remote location to inspire complete focus? What type of experience do you want attendees to have? An urban setting gives off a much different feel than a rural setting.
And if international sites are to be considered, there are even more variables to consider, such as the local language and customs, exchange rates, and time differences.
The location you select will largely dictate the tone of your summit; one held in Long Beach will likely have a very different feel than one held in Beijing. It's worth spending some time identifying several locations that may inspire deep thinking on the topic of your summit before deciding on a site.
What type of venue would you like to book?
There are many different types of venues available that can hold a summit, but they will all offer a very different experience. An exclusive five-star resort will provide a much different adventure than you might find at an event center or conference hall.
You may also want to consider an alternative location, such as a university or technological campus, a hotel, or even an independent venue. If your group is small enough, you can really think outside the box and look into sites that typically wouldn't be considered for similar events.
The venue is often, though not always, the largest single expense of a summit, so this decision should not be taken lightly.
You must consider all relevant factors such as the atmosphere, the layout, how close it may be to audience accommodations, food options (in-house vs. catering), transportation options, and any other technical details that you may require to successfully engage in all of the activities you have planned for participants.
How big of an audience will you have?
Once again, this is a central question that will dictate the tone of your overall meeting. If you are holding a massive summit for professionals from all over the world, the primary objective for many of them will likely be to network with others in their field and discuss emerging trends and industry concerns.
However, if you are holding a summit that is closed to all but a select few of the top professionals in the industry, their primary purpose may be to engage in deep, meaningful dialogue about the future possibilities that may exist for their industry.
Whether your audience size is 10 or 10,000, you need to be sure to plan details according to what the expectations of the participants may be.
What dates should you hold your summit?
Selecting the dates to hold your summit can be more challenging than you initially anticipated. There are many factors to consider, including the following:
Seasonal Considerations: Nobody wants to attend a summit held in Toronto in January or Puerto Rico in August. It is essential to understand the local weather patterns of your destination so that you can increase the likelihood that you will select ideal dates.
Expense: Some venues are more/less expensive during certain times of the year. It is worth researching this to see if the money that could be saved is worth the tradeoff (usually the cheaper dates are during the off-season).
Conflicting Events: Are there other significant summits or conferences in your industry? If so, it's a good idea to know when those are happening so that you can avoid holding a conflicting event. This maximizes the possibility that you will draw the entire audience that you would like in attendance for your summit.
Local Events: Are there any other major events occurring in your destination community? If so, this may have an impact on your attendees' ability to book accommodations, depending upon the event size and community size. It's always a good idea to know about any other local events prior to finalizing dates/destinations.
Holidays: Avoid holidays and weekends. Nobody wants to work on these days. Aiming for a weekday summit that does not land on any major holiday will increase the odds that you will maximize participation.
How long should your summit last?
Deciding the duration of your summit is another challenge that you should tackle early in the planning process. Summit topics can vary from relatively straightforward ones to highly complex ones (and anywhere in between), which will likely factor into how long you would like to allow for the summit since you will want to be sure that you are allowing for enough time for participants to truly get the most out of the event as possible.
But on the flip side, you don't want to drag it out too long, or you risk boring your guests and having them disengage from the remaining sessions and activities. In these instances, participants often end up feeling like some or all of the summit was a waste of their time.
The best way to determine the ideal amount of time is to develop a rough agenda filled with meetings that can be well-structured and meaningful. You should never add in meetings or sessions to fill up unscheduled time. Later in the planning process, you can refine the agenda to include more detail.
What items are included with the participants' registration fees?
This question may also be considered when developing a budget. At some point, you will have to identify the cost of registration and what is also included in that cost, such as transportation, accommodations, and the costs of any activities.
On one hand, a low registration fee may encourage greater participation; if that is one of your goals, then you may consider a small registration fee to be strategic.
But on the other hand, a higher registration fee that includes more services and features will often make things easier for participants. They won't have to worry about making independent reservations for accommodations, transportation, and activities.
Unfortunately, removing that burden from your guests often means that it will be assumed by your team. You will have to be prepared to devote additional time, energy, and resources to coordinate all of the amenities you would like to offer participants.
Concluding Thoughts
As you move through the planning process, other factors and concerns will emerge. You will have to make decisions about them too; however, this list of questions provides a solid foundation for your planning strategy to get you thinking about all of the critical elements of a successful summit.
Summits can be groundbreaking events that inspire individuals to forge new frontiers. Through careful planning, flawless execution of your summit can be achieved, ensuring that your audience is invigorated and excited.