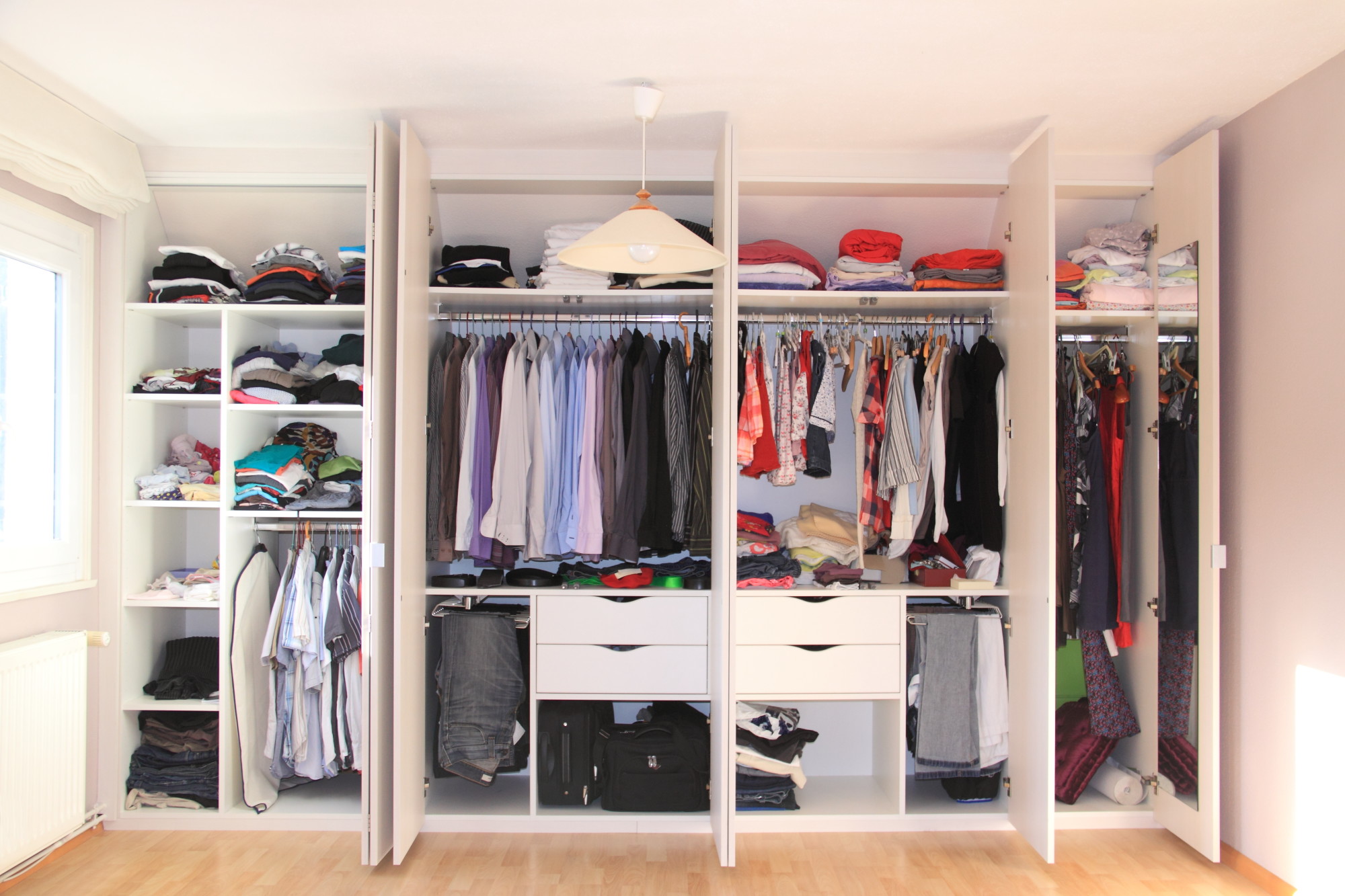 Rearranging Your Wardrobe: How to Makeover Your Closet
Being disorganized affects more than your mother-in-law's opinion of you. The truth is, disorganization costs you real money, stress, and time.
Studies suggest 80% of the clutter in the average American home is due to disorganization. Not due to a lack of storage space. As far as closets go, the average adult wears 20% of their wardrobe 80% of the time. All the other items in your closet hang there untouched.
One of the biggest time wasters every morning is figuring out what to wear. Save yourself time, energy, and stress by doing a closet makeover today. With this three-step system, you can have an organized closet in a snap.
Develop Your Personal Style and Then Purge Your Current Wardrobe
A big part of closet designs that people overlook is the need for a definition of your personal style. What do you wear the majority of the time? Are you always in jeans and a t-shirt? Do you wear a suit to work every day? Do you wear lots of dresses and heels?
The answers to questions like this will give you the clues you need to make a closet that works. Do most of your clothes need hanging space or do you fold almost everything? Do you need to make space for shoes and accessories in the closet or are there other spaces for those items?
These questions become more important when you are doing a small closet makeover. Every inch of square footage is valuable in a small space. 
Establish your personal style. Decide what you want to be wearing. Now, it's time to purge your wardrobe. There are a few different methods you can use for this process.
The KonMari Method
By now you have heard of the book "The Life-Changing Magic of Tidying Up" by Marie Kondo. It was on Oprah's Book Club, there's a Netflix special, you've heard this woman's name.
Clothing is the first step in the organization method. Her method calls for you to gather every item of clothing you own. Collect clothing from every space it's hiding in the house and put it in one giant pile. You then pick up each piece of clothing and decide whether it "sparks joy" for you.
If the joy idea is a bit weird for you, that's ok. You can hold up each piece and compare it to your description of your own personal style.
How does this piece fit into that puzzle? Does it match your aesthetic? When was the last time you wore it? Then you can sort the pile into three new piles. Keep, donate, and sell.
The Four Box Method
This is a better method for focusing only on the space at hand. It works better if you don't have the time for a large scale re-organization. It focuses only on one space at a time.
The idea is to take four boxes and label each with the following:
Put Away
Throw Away
Give Away
Undecided
This method makes it easy to make decisions but be careful with that undecided box. A good idea for undecided is to keep it for one month after the re-organization. Whatever you haven't used at the end of that month you can feel good about donating.
Do a Closet Remodel to Build the Space You Need
Once you have the closet cleaned out and know what you need to store it's time to take closet dimensions. Do measurements so you know the height, width, and depth you have to work with.
Measure the opening at the front as well. Utilizing new items, like these custom doors, can set your closet apart.
These measurements will also let you order custom organization built-ins for your space. Do you fold more and hang less? A good idea is to include more drawers and less hanging space. Have a lot of accessories and jewelry? Include a specific place for it in the closet set up.
The Final Step: Closet Organization
Once you have the closet installation complete and your clothes sorted it's time to put it all back in. Take your time and prepare a space for everything. 
Before breaking out the labeler put everything in once. Then see how it works. You may need to rearrange things a few times before you have it right. Once you're satisfied with the placements label where everything goes. This way it stays organized every time you put your clothes and accessories away.
Remember to be realistic when you set things up. Make it easy for you to keep it organized. Give yourself plenty of space. Give certain items two drawers if you need to. Don't cram something in to make it fit.
If it's too hard to get to things or put them away it's easy for the space to get cluttered up again.
Follow the One-In-One-Out Rule
Keep your space organized by getting rid of one item every time you bring another in. The one-in-one-out rule keeps you from hoarding the closet you worked so hard to organize.
Use These Closet Makeover Tips
We hope that a closet makeover makes your life a little bit better. Every minute you can spend on something meaningful will make the effort worth it. How much more time would you have if you didn't have to spend 20 minutes looking for a matching sock?
Put in the front end effort of organization. It pays off in less stress and more productivity on a daily basis.
Have you gone through a closet makeover? Do you, or anyone you know, have a disaster of a closet and would enjoy this article? Please leave your experiences in the comments below. We love to hear from you and want to hear what you think.