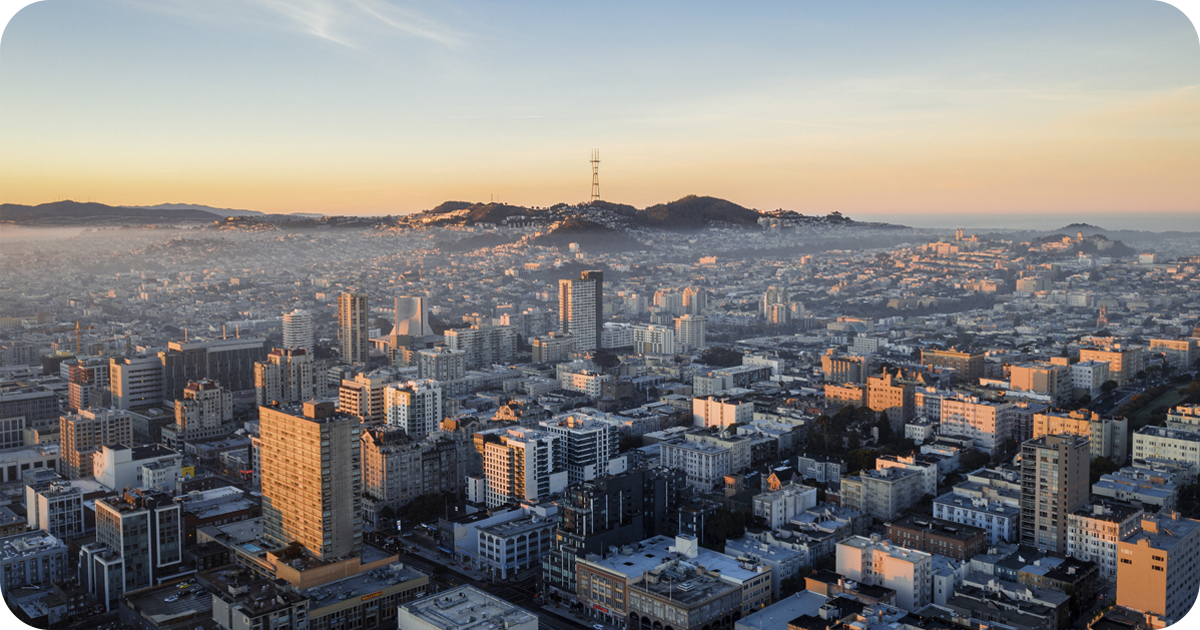 What You Need to Know About the Fentanyl Epidemic in CA
Photo from Getty Images
Originally Posted On: https://stairwayrecovery.com/blog/fentanyl-epidemic-ca/
In recent years, deaths from fentanyl and its analogues have ballooned in California. Alarming numbers of fentanyl prescriptions and illegal uses continue to rise, resulting in overdoses and deaths. While naloxone (trade name NARCAN) is a drug used to successfully reverse the side effects of an overdose, it is not a lasting solution for the fentanyl crisis.
It's nearly impossible to break away from a drug habit alone. Unfortunately, barriers to receiving the professional help necessary to safely cease fentanyl use are causing fentanyl overdose numbers to increase. Although California is making an initiative to change this narrative, many people are not receiving the help they need.
What Is Fentanyl?
Photo from Getty Images
Fentanyl is classified as a pharmaceutical drug with the purpose of treating severe pain. Manufactured as a much more powerful version of morphine (an opioid), it can be between 50 and 100 times stronger than morphine. While it was originally created as a prescription medication with a distinct purpose—treating severe pain in cancer patients, often as a pain-relieving patch placed on the skin—fentanyl became known for producing a heroin like-effect. As a result, most fentanyl-related harm occurs when it is illegally made and sold on the black market for those looking to achieve a high.
Illegitimate fentanyl pills that have been tested have been found to harbor anywhere from a 0.02 to a 5.1% concentration of the drug, much higher than prescription fentanyl. In fact, the latter is more than twice the legal limit and can be fatal. To make matters worse, these fentanyl products are often cut with cocaine or heroin without the user's knowledge. Alternatively, since fentanyl is cheaper and much more powerful than other opioids, it is often used as a stand-in to resemble other prescription medications and sold on the street. These illegitimate medications are powerfully addictive and can cause overdose and death in just one use.
The Fentanyl Epidemic in CA Is a Component of a Nationwide Problem
The lethal amount of fentanyl depends on a variety of factors including a person's size, age, and tolerance. Since the level of the drug necessary to cause overdose can vary, deaths can be misclassified as simple opioid overdoses when they are actually caused by fentanyl. [1]
Even with the many misclassified deaths, the number of deaths attributed to fentanyl and other opioids have increased over time. In 2020, there were 14,867,426 prescriptions written for opioids, and 5,502 deaths as a result of an opioid overdose. Of these, an astounding 3,946 were related to fentanyl. Age and sex are a significant factor within the opioid crisis as well. In the United States, most deaths in relation to opioids are males between the ages of 30 and 39 years of age.
External Influences
While the opioid crisis has been well underway since the early 1990s, recent events have led Californians to become even more susceptible to this quickly-spreading epidemic. Perhaps most significantly, once the COVID-19 pandemic began to affect the state, opioid overdoses skyrocketed and haven't returned to pre-pandemic levels since.
Within the first five months of the pandemic, accidental opioid drug related deaths experienced an 48% increase according to the Los Angeles County Medical Examiner-Coroner. [2]
Seventy-eight percent of these drug overdoses occurred among males. However, fentanyl and other prescription overdoses seemed to affect people of all demographics. During the first five months of the pandemic, accidental drug overdoses per 100,000 people increased by 41.7% among whites, 55.6% among African Americans, 196.1% among Asians, and 48.1% among Latinx.
How Can NARCAN Help?
Photo from Getty Images
If you've been following news of the opioid epidemic, you've likely heard of NARCAN. NARCAN (naloxone) is a medicine approved by the Food and Drug Administration (FDA) to block the effects of opioids, including fentanyl. It is considered a safe drug as it only has an effect on people who have opioids in their system. The FDA has approved two different formulations: prepackaged nasal spray and an injectable,  both of which can be administered to a person experiencing an overdose as a life-saving measure. [3]
The drug has saved lives by reversing overdoses in people who are overdosing on fentanyl, heroin or prescription painkillers. With the injectable, the proper dose will be drawn from a vial and injected with a needle into a muscle, vein, or under the skin. A single-dose, pre-filled syringe has just recently been approved by the FDA as well. With the nasal spray, a device is sprayed into one nostril while the person is lying on their back. This is generally the easier of the two to use, especially for loved ones who have been trained to administer the drug in case of an emergency.
NARCAN will only stay in the system for approximately 30 to 90 minutes, making it possible for a person to still experience side effects of the overdose after the NARCAN has worn off. If the person has a potent opioid in their system, more than one dose of NARCAN may need to be administered. While there is research being done if a stronger dose of Narcan could possibly be approved and delivered, there is no other solution right now.
Once NARCAN has been administered, the person will need to be monitored continuously until medical personnel arrive. They should also be monitored for at least another two hours after the drug has been given because side effects such as slow breathing or other allergic-type reactions have been known to happen.
Within minutes of receiving NARCAN, a person who is addicted to fentanyl or other pharmaceutical drugs may begin to have withdrawal symptoms. These symptoms include changes in blood pressure, headaches, nausea, vomiting, rapid heart rate, sweating, and tremors. Although these symptoms may all be uncomfortable, there is usually a more likelihood of death from an opioid overdose versus an adverse reaction to NARCAN.
NARCAN (naloxone) saves lives by reversing overdoses in people who are overdosing on fentanyl, heroin or prescription painkillers.
Does NARCAN Solve the Fentanyl Crisis?
The availability of NARCAN varies from state to state. In some states, you need a prescription, whereas in others, it is available to you from your pharmacy without a required prescription. In nearly all states, police officers, first responders, and medical professionals have been trained to deliver NARCAN. In some regions, it is possible for family and friends to be trained to use it to help a loved one avoid a lethal overdose; in others, NARCAN is available in vending machines or risk-reduction centers to help prevent overdose death whenever necessary.
However, while increasing the availability of NARCAN to prevent opioid-related deaths, reversing overdose is, at best, a temporary solution. More needs to be done to reduce fentanyl's availability in California, prevent addiction, and help those addicted to fentanyl and other opioids. Right now, there are some initiatives in place, including education programs in schools, drug monitoring programs, law enforcement efforts to put a stop to pill mills, and more. Unfortunately, the state continues to see no end to this crisis in sight.
What Can Be Done to Help With California's Fentanyl Crisis?
Photo from Getty Images
To reduce fentanyl's deadly impact on California, the state must band together to end the stigma of seeking help for opioid addiction. In an effort to do so, some communities across the nation have developed coalitions that work together across sectors that focus directly on the opioid crisis, providing education and information to the community at large. These groups have recruited a variety of community stakeholders such as government leaders, medical professionals, youth leaders, teachers, counselors, and more to help with the initiative. Aside from focusing on education, they have also developed action plans, conducted visioning sessions, and implemented information campaigns. The goal would be for more groups like these to be created across the state of California and nation in general.
Another key component of reducing the effect of the fentanyl epidemic in California is detection. Medical providers and government agencies must have the tools necessary to improve the detection of overdose outbreaks. One way these agencies can achieve this is through syndromic surveillance that will be able to spot and predict the appearance of new opioids, spikes in overdoses, and other drug crises. This surveillance technique is comparable to the technique that the Centers for Disease Control (CDC) uses when monitoring a pandemic.
Public awareness about substance use disorder and access to substance use treatment would help combat the fentanyl crisis and help those affected. Creating referral groups through law enforcement agencies could mean that members of the community could voluntarily contact their local law enforcement agency to help or to seek treatment themselves. The community could potentially cover the cost of treatment via a community fund if those seeking help cannot do so themselves.
Finally, one of the most significant ways to help put an end to the opioid crisis would be support for cutting-edge research on pain, pain management, and opioid alternatives for pain management. [4] Although there have been laws put into place to control the amount of synthetic opioids medical professionals can prescribe, there must be more support for the research that can be done on pain management to begin with. Many researchers are in the process of trying to find alternatives for pain management other than opioids, however, they are often stalled by a lack of funds. Having government agencies put this initiative at a higher value could lead to answers and solutions for this nationwide crisis.
What Can You Do About the Fentanyl Epidemic?
Overall, California needs an expansion of overdose prevention education to help make individuals aware of the severity of these drugs. Many people are unaware of just how addictive opioid drugs can be, and some don't realize the signs and symptoms of addiction. Some of these include changes in behavior, lying, financial struggles, physical changes, sleeping more or less, stealing, changes in social groups, and more.
If you know someone who may be struggling with a fentanyl addiction, it is best to try and intervene as early as possible and help them find access to a certified treatment center. Because drugs like fentanyl change how the brain works, people often find themselves making dangerous decisions they'd have never made before opioid use. Drugs also put people's immune system at risk and cause a slew of other physical problems. If possible, those addicted to opioids need help from trained professionals to navigate detoxification, which is crucial as withdrawal can be painful and dangerous.
If someone tries to detox from opioid use on their own, it can lead to a fatal situation. To avoid compounding the health issues already created by fentanyl, it is vital that someone who is trying to break their addiction seeks help from a trained professional. Rehab, especially at a personalized treatment center, is the best way to break the cycle of addiction.
Individuals addicted to opioids can get help and treatment from certified rehabilitation centers. Aside from helping them through a detox, professional treatment can supply the tools people need to continue to live a substance-free life once they leave the center. They also offer programs that provide support whenever they need it, including if a relapse were to occur.
About Personalized Opioid Addiction Treatment
A personalized treatment center is the best way to get an individual struggling with fentanyl use the help they need based on their particular circumstances. Although any rehab center is better than none, having access to a more personalized program can make it easier to achieve prolonged success.
Personalized treatments centers have a great deal of benefits. Aside from the fact that each treatment plan will be unique to each person's individual needs, these centers are also known to have more private and peaceful settings. While receiving help at a rehab center, the person is away from the stressors of their everyday life and have time to focus on their own recovery. These treatment centers offer both medication-assisted treatment and holistic healing that focuses on healing the brain and body, including co-occurring mental health issues like depression and anxiety. Because they are more focused on individualized plans, they can offer family services, helping loved ones begin to heal as well.
Seek Professional Substance Abuse Treatment for Fentanyl Addiction
Photo from Getty Images
NARCAN is a lifesaving drug that can be used to reverse overdoses caused by opioids, but it's only a temporary solution. Much more needs to be done across the United States to reduce the devastating impact of fentanyl, especially in California where the opioid crisis is at an extremely high level. People who have an addiction to fentanyl or other pharmaceuticals need access to professional assistance, and the community needs to support these efforts. Rehabilitation treatment is necessary for life-long recovery, and it should be destigmatized and supported by all who care about the fate of California's citizens.