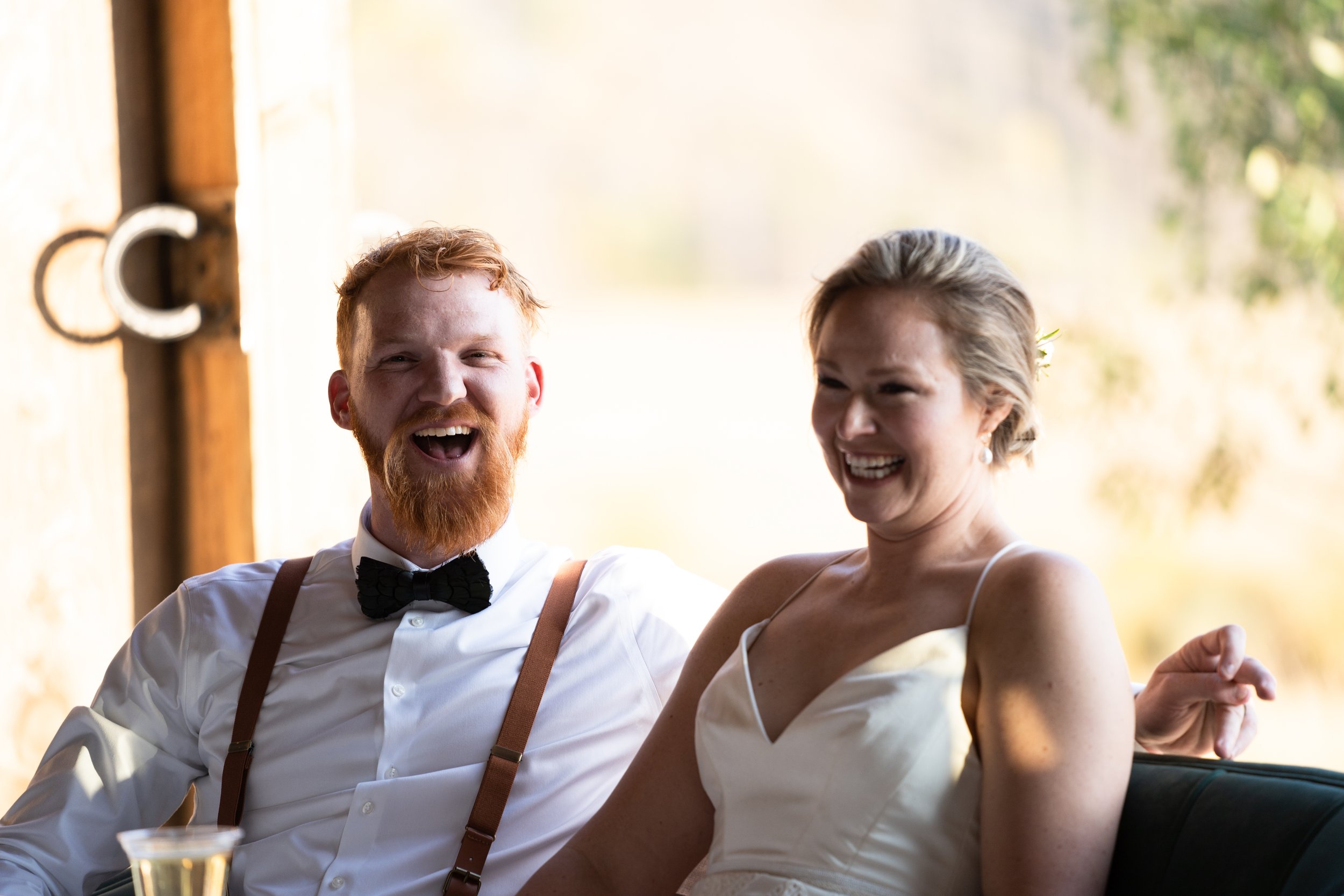 What to Expect from Colorado Wedding Planning Packages
Photo from Colorado Wedding Productions.
Originally Posted On: https://www.bluelindenweddings.com/wedding-blog/what-to-expect-from-colorado-wedding-planning-packages
Here's a bit of wedding planning advice before you dismiss the idea of hiring a wedding planner because you think they are too expensive, you won't have control over the planning, or you can do this yourself:
The numbers vary, but the average wedding takes 300 – 500 hours to plan! That's a huge time commitment. Between making venue, vendor, and decoration decisions, managing RSVPs, and choosing your wedding attire while managing your budget and working a full-time job, where will you find the time?
Hiring a wedding planner can save your sanity and help you stay on budget. You might even spend less than you anticipated with the help of a wedding planner. Most wedding planners offer a variety of planning packages to suit every couple's needs. Let's look at the three basic categories that most wedding planners offer.
Expert Tip: Wedding planning isn't exclusively for large weddings. Planning a micro wedding still has the same planning and decisions to be made, just on a smaller scale.
Full Wedding Planning Package
In this type of package, a wedding planner is with the couple from start to finish and helps with the planning process of your whole wedding day and even the honeymoon. These packages are highly recommended for destination weddings and couples who want a lot of support in planning their wedding day and prefer to leave the little details to a professional. This doesn't mean you lose control over the little (and big) details of your day. Your wedding planner works with you, offering suggestions and advice, and then does the legwork for you.
Mid-Level Wedding Planning Package
Depending on the wedding planner you are working with, these packages can vary regarding the specific services included. This level of package is ideal for couples who would like the expertise of a professional wedding planner but prefer to do some of the legwork themselves. For example, if you have already begun the planning process and decided on a venue and most of your vendors but need help with the decor and little details, or maybe you decided that the process has gotten overwhelming, a mid-level package is a good choice.
Basic Wedding Planning Package
This package is often very limited in services and covers things like day-of coordination. A basic wedding planning package is ideal for couples who do the planning themselves but want the support of a professional on their wedding day. 
We can help you bring your wedding to life from top to bottom. Check out our Full Planning & Design Package, or contact us to learn more.