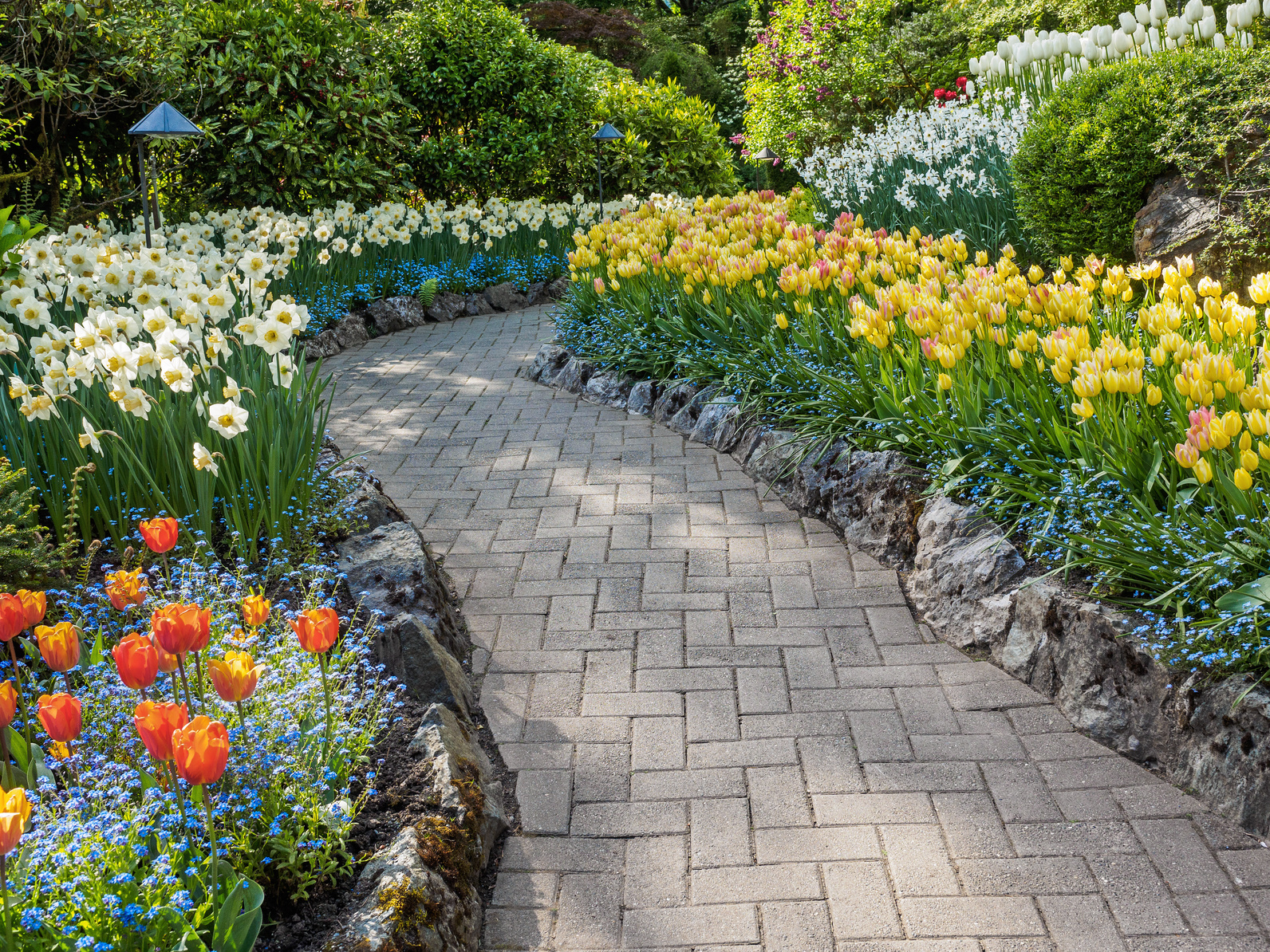 5 Gorgeous Garden Walkway Ideas for Your Home
This summer, don't leave your flowerbeds looking ho-hum.
Check out these 5 gorgeous garden walkway ideas.
1. Take the First Step
Stepping stone walkways are always in style. They appeal to everyone – especially children. They love using them for their summertime chalk art!
Stones come in a variety of colors. You can choose what suits your style best.
Comprised of large stones placed in a bed of gravel, these walkways allow you more creativity and flexibility in your yard design. You can place the gravel in any shape you like.
You can also decide whether your walkway will be single-file, or if it will accommodate two people side by side for a leisurely stroll. Single file paths are usually used for access around the side of a house, or to a shed, for example.
2. Lead The Way
Garden pathways aren't about getting from point A to point B. They're about enjoying the journey.
Meandering paths through scenic gardens are healthy for you. They help your brain relax. Create peace in your home garden by using a curved pathway.
Curving walkways create a sense of calm. They can also help small yards feel larger because they elongate the walking space. These informal pathways work best when surrounded by lush vegetation. Plants that stand about 6 inches to 1 foot high are a good fit.
Try large, fluffy plants like lavender or mondo grass to help flesh out your serene garden space.
3. Stay on the Straight and Narrow
Straight walkways give off a more formal vibe. They pair well with colonial style homes and larger yards, though they can work well with any space.
Lean toward plants that you can trim and arrange. Box hedges and sculpted topiaries all pair well with the crisp and clean lines of a straight walkway.
To add interest, consider a trellis covered in colorful blooms. Those with larger yards might invest in a water feature or small pond.
Small yard? Setting pavers on a diagonal will elongate the space. You can even grow moss between them for a refined feel.
4. Choose Your Palette
Whether you decide to create a zen garden or a garden inspired by Versailles, it's important to choose materials that mesh with your theme.
Different shapes, textures, and colors of stone can each give off a different feel. For a cozy sensation, add lots of texture, asymmetrical shapes, and deep, rich color.
Going formal? Try angular, flat pavers in a neutral shade.
5. Mix It Up
Some of the best gardens are a blend of styles. Try breaking the rules. Mix textures and colors (like smooth slate and red brick) for a surprising satisfying pop of color.
Did you know that gravel comes in colors? Pair bright, unconventional colors and patterns to amp up your creativity.
By adding a few pavers for walkway, you can transform a garden into a wow-worthy space. There's no better time than right now to start creating the garden of your dreams.
Well, are you feeling inspired? No matter the space you have, you can create something awesome!