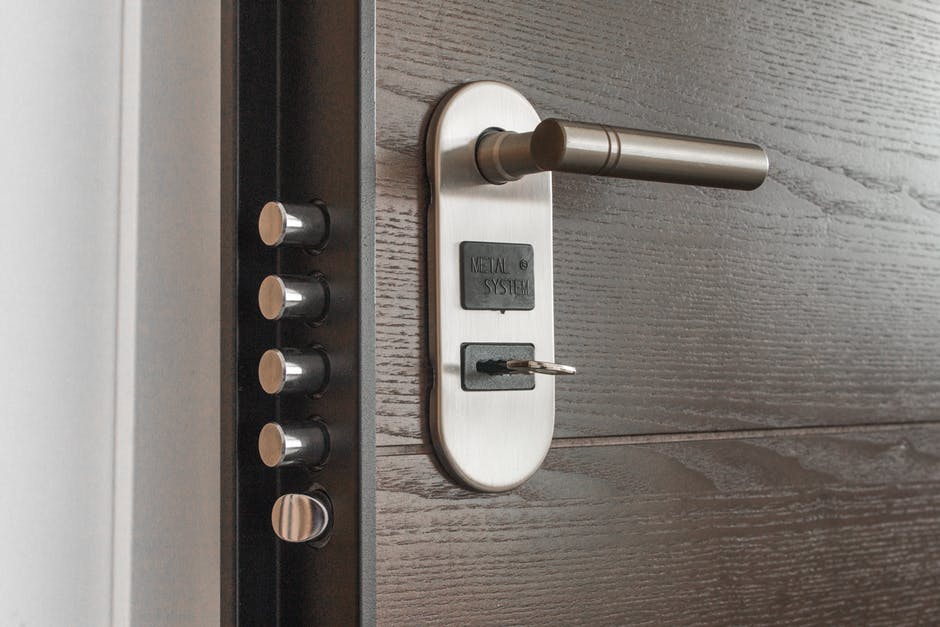 WHAT IS KEYLESS ENTRY AND WHY IS IT USED TODAY?
The keyless entry systems industry is projected to be worth $8.3 billion by 2026. Based on the current advancements in technology, it does not come as a surprise that the majority of commercial keyless entry systems are slowly taking over multiple industries. Indeed, if you've ever tried out any keyless system, you will agree with me that it offers you an opportunity to simplify your everyday activities.
It is now easy to effortlessly access your office or car at the touch of a button on your mobile device. Besides, top systems are also capable of providing business owners with an opportunity to take full control of their facilities and also monitor or assign tasks to staff members.
Find out what keyless entry is and why many businesses are choosing a keyless entry for their commercial spaces in this complete guide.
WHAT ARE KEYLESS ENTRY SYSTEMS?
Before we get into details, let us first find out what is a keyless entry. Well, as you might have guessed, the meaning is as its name suggests. However, it also has a detailed description of the current digital world.
Typically, the average person has, in one way or another, used the keyless system to either access cars or residential facilities. The majority of commercial buildings today utilize the keyless systems to secure facilities such as corporate buildings, schools, commercial enterprises, and warehouses, just to mention a few.
Note that there are different types of keyless entry systems. Although there is quite a wide variety of companies offering numerous functionalities, the ideal system should be capable of doing three basic things. It should be capable of granting authorized people access, improve security, or provide the person in charge with full control.
HOW DO THEY WORK?
As mentioned earlier, the criterion of functionality integrated into these devices is wireless. You can use your mobile phone to access your car, home, or any facility with the system installed. However, to fully understand how they work, you have to comprehend the sophisticated technology incorporated in these systems.
The majority of keyless functions use infrared (IR) signals or remote control units to function. Although the majority of car manufacturers today no longer use the IR signals, their functionality is similar to the remote control units.
Unlike in home appliances such as televisions where transmitters are placed in the televisions and receivers in the remote, car keys have both features in the one device. Another form of keyless entry is the touch activation. It is commonly used in elevators.
WHAT ARE THE BENEFITS OF COMMERCIAL KEYLESS SYSTEMS?
Without a doubt, whenever we talk about keyless entry systems, the first thing that comes to your mind is ease of access. Indeed, there is a ton of benefits to be enjoyed. Thanks to the advancements in technology, individuals are capable of comfortably accessing multiple features and facilities without availing themselves physically.
Although the lists of benefits might, somehow, seem to be endless, several benefits stand out. Below is an overview of some of these benefits:
Of course, if the systems ensure you don't have to access your facility physically, that means it makes it more convenient for everyone. What's more, the advanced systems are also capable of allowing authorized users to access any facility from the comfort of their smartphones.
This is perhaps the best thing about keyless entry systems. The sophisticated technology integrated into the keyless systems does not only ensure your car or facility is safe but also guarantees access to authorized individuals only.
PROVIDES COMPLETE ACCESS TO THE PERSONS IN CHARGE
As mentioned earlier, commercial lock systems are capable of providing more control to managers or business owners and less control to the employees. Technically, top commercial keyless systems can be programmed to have one person as the administrator.
He or she is given the privileges to grant or revoke access remotely as well as keep track of everything happening in the facility. Besides, they can also be customized to grant exclusive access to specific individuals in the facility.
WHAT ARE THE DIFFERENT TYPES OF KEYLESS SYSTEMS?
There are three types of keyless entry systems. You can either choose to go with lock with combined keypads, smart locks, or locks with key fob controls. Below is a detailed insight into these systems.
Smart locks are the most common type of keyless systems. They use remote lock management and wireless protocols. Besides, they're widely used mainly due to their ability to offer a myriad of access controls to either lock or unlock doors and windows.
The majority of smart locks have a physical lock or key in case you encounter a technical issue or the battery fails. Besides, they also provide a myriad of technologies to ensure you have a couple of keyless options in case you lose your keys or forget the pin code.
Among some of its top features is the Bluetooth function. It is capable of sensing when you are near your facility or car and unlocks the doors automatically. Besides, the Bluetooth uses low energy and, therefore, preserves the battery on your keyless device.
Wi-Fi connectivity is yet another incredible feature in the smart lock systems. It is capable of pairing with multiple hubs and, thereby, adding increased functionality. Thanks to this feature, individuals are now capable of tracking stats on who entered the house or car and even lock the doors remotely — if necessary.
Currently, there is quite a vast variety of wireless locks. If you have a Wi-Fi connection, it's quite easy to connect your device. Besides, there is also a mobile application that enables your device to be utilized as Wi-Fi remote to lock and unlock doors remotely.
However, you should also note that unless you purchase your home utilities with a pre-installed app, the majority do not have a dedicated app. If you want to utilize this wireless connection with little or no difficulty comfortably, you'll have to purchase a smart home hub such as Wink or Amazon Echo.
Apple home kits are among some of the best appliances capable of synchronizing with any apple device. What's more, the majority of these home systems have their app, which also means that you don't have to buy a smart home system to get them to work. All you need to do is purchase the best keyless entry.
Unlike the smart lock or wireless systems, Fob locks don't require a smartphone to operate. You only need a key-fob to unlock your car or facility remotely.
What's more, you don't need to press any button. You only need to have it in your pocket, backpack, or purse to unlock the door. Once you are near the door, simply touch the lock and the door will unlock automatically.
That's not all! The key-fob is also capable of opening multiple locks. It also means that you can open the front and the back seats of your car with only one key-fob. As long as the doors are all of the same systems, they will unlock automatically.
TYPES OF DOORS TO SECURE
The majority of car owners think that keyless systems are designed only to open the front doors. However, this is not the case. They are capable of opening any door inside and out. Below is an insight into some of the types of doors that can be opened with a keyless system.
The mode of functionality incorporated in bedroom locks is similar to the majority of keyless systems. However, the only difference is that you should check for the ones labeled "for interior doors" when making your purchase.
There is also quite a wide variety of smart bedroom doors that match most interior decors, which also means that you don't have to worry about color or missing a spare.
In the current digital society, it is possible to open your garage without a key. It is possible to open your doors with a Wi-Fi or Bluetooth feature without physically accessing your doors. Besides, it is also compatible with several centralized systems such as IFTTT protocols, Z-Wave, or Google Assistant.
Like any other type of door, front doors are capable of integrating the full potential of the keyless system. Although the majority of people think that the keyless systems can only be used to unlock front doors, the fact is, they can also be used to open the back and side doors.
However, when buying interior doors in the house, you should ensure you only purchase the ones labeled "for interior use" only. Besides, you should also pay attention to the door sides. Smart doors come in two sets. They can either be a right-handed lever or left-handed.
When buying doors to be used outside, ensure you purchase doors marked "for exterior use." Purchasing the right door will ensure you incorporate the ideal keyless entry.
HOW DO YOU INSTALL A KEYLESS SYSTEM?
As mentioned earlier, installing a keyless device is quite easy. All you need to do is consider a few factors, and you'll be ready to install them. First, you'll need to identify whether you need to buy a new smart lock system or retrofit the existing locks.
If you want to go with the 100% new installation, you might want to take pictures of the existing locks. It will be fundamental in case the new locks fail. You will need a sample to put them back again.
Also, if you choose to keep your existing locks, you'll need to carefully inspect the locks for something that says retrofit keyless smart lock. It is fundamental to ensure it is compatible before fitting them.
Note that the majority of keyless locks are designed to be retrofitted to your existing locks and should, therefore, be compatible.
If you choose to replace the existing locks, you should note that the majority of smart locks today are capable of providing you with a myriad of functions. Even so, installing a new system might take more time and effort as compared to replacing or retrofitting the existing options.
Below are some of the things you should consider before installing a new smart lock.
Ensure you purchase the same brand of smart lock as the existing one
Purchase quality batteries
You should always ensure you are prepared with a backup plan in case of a malfunction
If you live in a rental home, you should ensure that you have written permission from the owner of the house before deciding to install new features
If your door is decorated with a different type of color, you should ensure that you purchase a keyless system with enough clarity
WHAT ARE SOME OF THE MAIN KEYLESS SYSTEM PROBLEMS?
The majority of keyless issues are mainly from car drivers. One of the most common problems is when the keys are left in the car and the keyless function is not functioning. Typically, the majority of vehicles today have specialized antennae capable of figuring out the location of the key.
However, in case it happens, you can contact your mechanic or call the emergency number of a reputable company that offers car lockout services. If you want to prevent unauthorized access or locking your car from outside with the key inside, all you need to do is purchase the ideal keyless system.
Moreover, you can easily duplicate your car keys and leave one in a safe place to help you in such situations.
IS THE KEYLESS ENTRY WORTH IT?
Yes, it is worth every penny. You'll not only be guaranteed security but also make your life easier and more convenient. Furthermore, it will also give you peace of mind whenever you are away from home.
Thanks to the commercial keyless systems, an employer can comfortably monitor the employees. It is also convenient for everyone to access their facilities or vehicles without breaking a sweat.
After all, who doesn't like something that makes their lives easier? Do you want to install a keyless system in your car, apartment, or business? Contact us in case of a lockout emergency or request our services for the most efficient locksmith services.