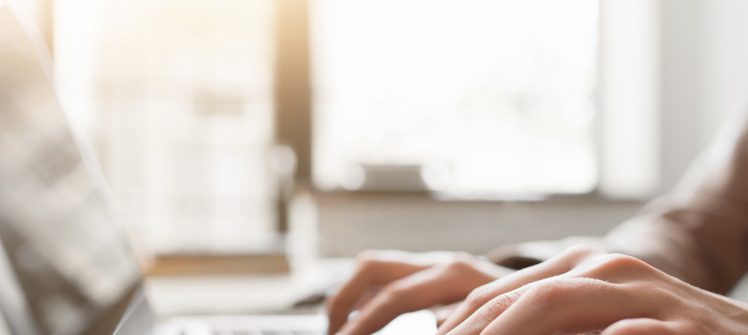 What Is Content Writing? 5 Reasons Why You Need Content Today
It's no secret that having a strong online presence is crucial to the success of your company. But, not everyone knows the best ways to get their name out there. Having quality content on your website and social media platforms is a solid method to both resonate with your audience and generate extra traffic over time. That means a content writer can be an invaluable asset. If you're wondering what a content writer does, or even "what is content writing?" we've got you covered.
Let's take a look at everything you need to know.
What Is Content Writing?
The term itself is virtually self-explanatory—content writing is the generation of content that's often used for websites, email marketing, etc. But, the term "content" here is a bit ambiguous because it doesn't simply mean information in this context.
Instead, it refers to a written text that is both informative and provides value to readers. A well-written blog post on how to change a tire, for example, is considered quality content because it satisfies both of those criteria.
How Is It Useful for Businesses?
Having quality content on your company site accomplishes a handful of tasks. These include:
Establishing you as an authority in your niche and building your audience's trust
Utilizing SEO to generate more traffic to your site
Being shareable by members of your audience, which can vastly increase brand awareness
To create content that can fulfill these goals, though, you'll likely need to hire a content writer to complete the job quickly and professionally.
Let's dive into the benefits that outsourcing this role can have for your company.
1. Efficient Output
Oftentimes, individuals who work at a company as a writer also have other duties to fulfill. These typically include social media management, content planning, etc.
So, they don't devote 100% of their time to generating content.
However, outsourced content writers do exactly that since that's their primary obligation. This means that they'll be able to tackle and complete writing projects far quicker than your average in-house writer would.
It's not unlikely that you'll be able to exponentially increase the amount of content your brand puts out each month, laying the foundation for higher engagement and sales numbers in the future.
2. Protecting Your Brand
Writing is a skill just like any other. It takes time (often years) to develop a professional level of proficiency at it.
Trying to generate content in-house often doesn't work very well when nobody at your business is a writer of this caliber.
In fact, it could be potentially damaging to your company's reputation as poor grammar, spelling errors, and misrepresented facts can easily erode the trust your audience has in your brand.
Employing the services of a content writer who does this task for a living will leave you in safe hands when it comes to preserving your authority in your industry.
3. Saving Money
Although it costs money to hire a writer, it could actually save you money in the long run.
This is due to the fact that, as previously mentioned, in-house writers often have other obligations to take care of. This leaves less time and energy for things like research, performance analysis, or client acquisition.
By outsourcing content creation completely, you'll be able to focus more on tasks that you can't outsource. When handled correctly, hiring a content writer (or a few) can be one of the most effective ways to help scale your business and begin generating more revenue.
4. High-Quality Results
While some businesses may choose to have a more conversational brand voice (such as a company that makes eco-friendly clothes for toddlers), some businesses require an authoritative tone with plenty of facts in their content.
Professional writers often have enough experience as freelancers that they have a mastery of a large range of voices, tones, and writing styles. This means that there is virtually never a scenario where you can't find a writer with expert-level knowledge of your industry.
While researching is always an option, it's difficult for a writer who doesn't fully grasp a concept to put ideas into their own words.
But, it's just as difficult for an expert in the industry to write quality content if they don't have the skills to do so.
Simply put, you're going to need both, and hiring a content writer is a reliable way to ensure these standards are met.
5. Better Search Rankings
Outstanding content on your company's site is sure to offer plenty of value to your readers. But, they'll have to find your content first.
Unless you have a large social following and link directly to your posts, you're going to need solid SEO tactics in place to ensure that you have high visibility on Google.
Content writers know exactly how to handle this responsibility, and tasks such as internal linking, proper keyword usage, and originality are all second nature to them at this point.
All you need to do is give them an idea of the keywords your audience is searching for and they can do the rest. Oftentimes, a topic and a handful of keywords are all they need to get started!
Final Thoughts
With the above information in mind regarding the question "what is content writing?", you'll be well on your way to making the best decision for your business.
Are you ready to take your business to the next level by outsourcing your content writing? Then check out our pricing information! We offer the highest quality for the lowest cost.