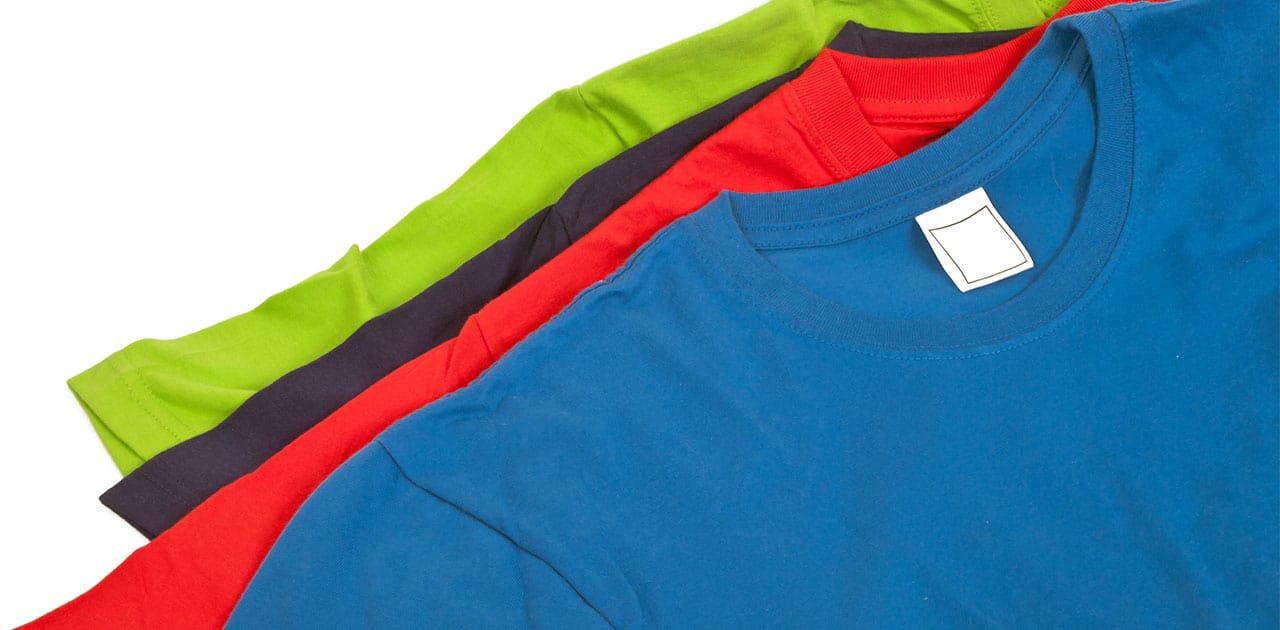 HOW TO PROMOTE YOUR SCHOOL THROUGH BRANDED MERCHANDISE
Photo from depositphotos
Originally Posted On: https://www.byoglogo.com/how-to-promote-your-school-through-branded-merchandise/
You're walking down the street and see a teen wearing their school's t-shirt and a matching beanie. You can't help but think, "Wow! They must really love their school." Whenever someone wears branded merchandise, you instantly associate them with whatever they're wearing, and one of the best ways to get people to wear your school's merchandise is by offering an array of options, commonly called "swag," that fit a multitude of budgets and style options.
Schools—from elementary to universities—all have their own brand, and you want to make sure you spread that brand as far as possible. Whenever someone wears something from your school, they're advertising your brand, so you need to create something people want to wear or use. Luckily, Build Your Own Garment isn't strictly about t-shirts (although those are great too!). We're proud to offer a multitude of products that get your school's brand in front of the public. These are the best ways to promote your school through branded merchandise:
CLOTHING
Clothing includes a variety of products, including jackets, sweaters, sweatshirts, t-shirts, shorts, polo shirts and more. The key thing to remember when creating shirts is to make options wearable for everyone and something they want to wear via an eye-catching design that's as unique as your school. Remember to have fun with it as well. For example, a lot of people like shirts that showcase their school's mascot instead of wearing something that's pure text. Customized t-shirts are also an excellent addition to field trips and other special events while polo shirts are a great staple for uniforms. Finally, remember that clothing isn't limited to students either; sports teams are commonly supported by the public and many parents will purchase "Proud Parent" shirts.
HATS
Hats are a fabulous way to spread your school's brand because they can be worn with almost anything. Just like apparel, it's important to create designs that people want to wear. You probably won't see a whole lot of neon-pink hats sell, but you can push a lot of hats in popular colors like navy, black, red, green, etc. Finally, just like many clothing items, hats can feature your branding on both the front and the back, so create designs that utilize the entire space.
PENS
Long considered a staple in doctor's offices, pens make an excellent marketing tool because of how often they're used. While you will need to figure out a design that works on such a small space, you can have a lot of fun with creating something that stands out—like utilizing your mascot or logo on the pen's body in bright, eye-catching colors. Pens don't need to be boring either, with gel and fountain pens being a very real option for those looking to create something that's sure to turn heads whenever it's used.
CUPS
From tumblers to coffee mugs to refillable water bottles, cups are a portable billboard for your brand that people use every single day. Themed cups are an exceptionally great way to utilize this method. For example, why not give athletes a reusable water bottle for their homecoming game or for a major tournament? You can also offer these bottles to the public—especially during those warm summer months—as an event memento.
MAGNETS
Advertising your brand can start at home with magnets. No matter how big or small you want to make them, magnets are utilized by most households and can create a scrapbook of events on someone's refrigerator. When designing a magnet, it's important to remember that most people aren't going to display something that simply has your logo on it. Look to create a fun, creative design that people can laugh about or relate with. Magnets are also an excellent way to get parents involved, so consider offering them if you have a student of the month program.
PATCHES/STICKERS
Patches and stickers are portable and allow anyone who has them to express their creativity. For both products, consider offering limited edition runs that change each year. This can make people excited, and many will eagerly await the following year's release. Disney has utilized this strategy for their lanyard pins, and many schools find similar success with patches and stickers.
KEY CHAINS
Almost everyone has a set of keys for their cars and homes, and key chains allow them to advertise your school whenever they use them! Key chains are an excellent product for school clubs being they are limited to club members while showcasing programs that make your school great.
BAGS/BACKPACKS
Purses, duffle bags and backpacks facilitate those who carry them to showcase your brand no matter where they are—even if they're thousands of miles away. A high-quality, embroidered bag can be used for years to come and makes a great product that people will use. Look to sell them during special events or create them to house our final suggestion…
"SWAG BAGS"
Swag bags are usually a branded bag or basket that contains a multitude of branded merchandise. These bags are especially popular with college students because they allow them to showcase their school loyalty in a variety of ways. You can make your swag bags as luxurious as you want, but many schools have found success with bags that contain necessities like branded notebooks, pencils or pens and folders that will be utilized by their students throughout the school year. Another great option with swag bags is to offer themed bags for giveaways or raffles (i.e. a sport's lover swag bag with a branded football, jersey, tumbler, hat, and water bottle).
Branded merchandise is an excellent way to promote your school's brand by making people walking billboards whenever they use or wear your merchandise. Don't have the time or skills to create graphics for your merchandise? No problem! BYOG's expert designers can help you create the perfect products for your school's needs. Click here to get your design started.