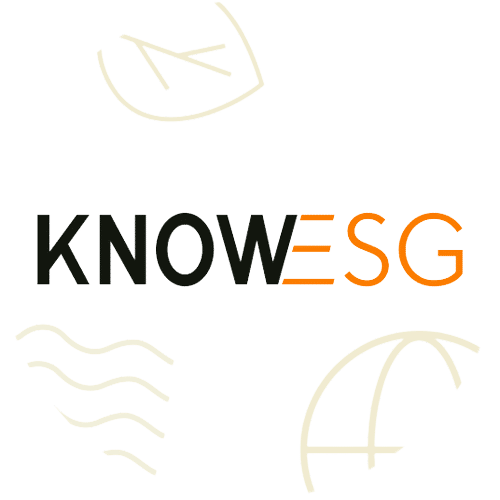 KnowESG – ONE HUB: Everything ESG for Action & Impact
Transparency and clarity needed in ESG
FOR IMMEDIATE RELEASE
Amsterdam, 19 October 2022 – KnowESG, a Netherlands-based ESG tech startup, is developing a single hub for access to environment, social & governance (ESG) resources, ahead of planned funding.
Started in early 2022, the company bootstrapped and launched the current module focussing on news, ESG courses & ESG events, and aggregated ESG ratings. "We created a single place for people and companies to get informed on ESG and plan their own sustainability transition strategies," explains Slovakian Co-Founder Eva Nedelkova.
With a background in finance and sustainability, educated in ESG at Columbia Business School, Nedelkova notes how the ''current ESG landscape lacks impact and drives confusion''. To tackle this, the ESG hub is being designed to offer integrated sustainability data to companies of all sizes, sectors, and geographies. Focus areas include consolidated company ESG profiles, overview of ESG service providers, and assessments. "Our ambition is to provide sustainability data to everyone, including in underserved markets and small & medium-sized enterprises. We are addressing the major challenge in the ESG space – the lack of transparency. The clearer the ESG landscape becomes, the faster the sustainability transition will be. Everyone on our diverse and global team spread across three continents is committed to this cause."
Chief Editor Richard Turner, a UK native with an international communications & sustainability background, has been brought on board to develop content strategy and manage a growing team of content providers. His view is that: "ESG adoption is growing while the severity of global climate events increases. We need to empower all businesses, everywhere, to join and accelerate the sustainability transition."
Find out more at KnowESG – One Hub: Everything ESG for Action and Impact
About KnowESG:
KnowESG is an integrated sustainability data ecosystem bringing together relevant news, events, education, and company information.
Media Contact: 
Company: KnowESG
Contact Name: Rich Turner, Chief Editor
Phone: +31 628505770
Email: [email protected]
Originally posted On: https://syndication.cloud/knowesg-one-hub-everything-esg-for-action-impact/