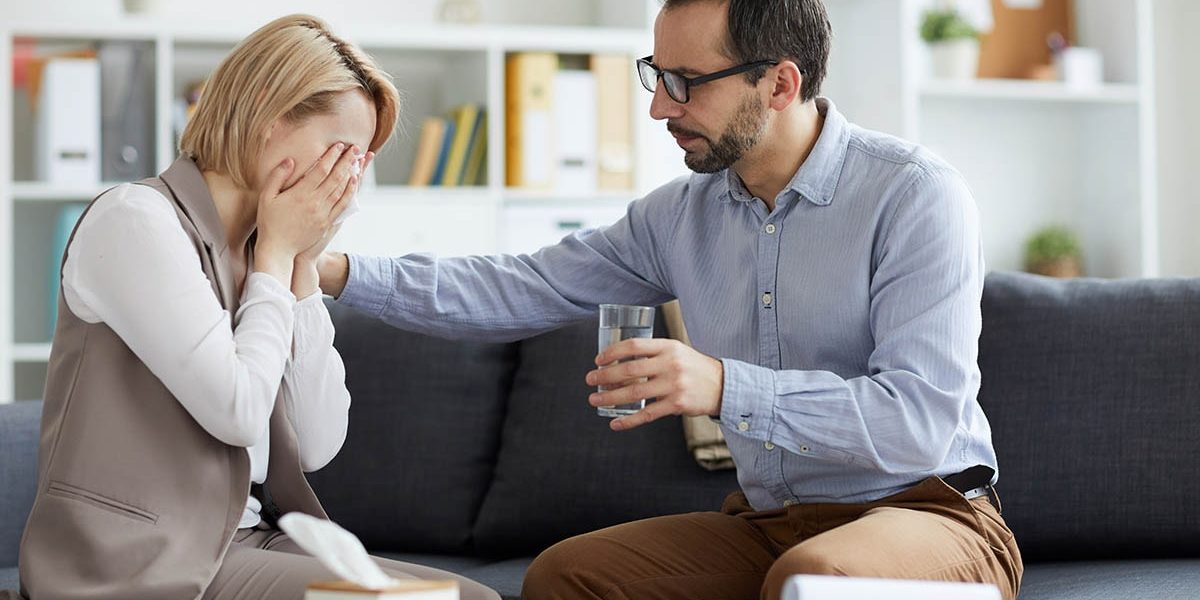 What Is Acceptance and Commitment Therapy
Originally posted on https://www.bayviewrecovery.com/rehab-blog/what-is-acceptance-and-commitment-therapy/
Acceptance and commitment therapy has been around a long time. Lately, it is gaining popularity and attention. You may be thinking, what is acceptance and commitment therapy? In this article, we will unpack it and explain its benefits and uses.
Put simply, acceptance and commitment therapy is an action-based approach to psychotherapy. It teaches patients how to cope with the difficulties of life. It also helps patients to overcome negative feelings and harmful thoughts. For patients who find it difficult to focus on their goals, it will address issues of commitment.
What Is Acceptance And Commitment Therapy?
Primarily, ACT focuses on the following areas:
Accept your reactions and be present
Choose a valued direction
Take action
It is a form of psychotherapy that shares aspects with mindfulness and Buddhism. Acceptance and commitment therapy helps patients cope with thoughts and emotions that may be overwhelming. It teaches patients to accept negative feelings as natural reactions and techniques to deal with them. By using ACT, patients are then able to move forward.
Fundamentally, the principle of ACT is about stripping away thoughts and emotions that are not valuable. This provides a state of mental clarity that then makes it easy to focus on goals. ACT enables patients to deal with stimuli in a more open-minded fashion. Eventually, painful experiences become less bothersome.
In Which Situations is Acceptance And Commitment Therapy More Effective?
ACT is an effective treatment in cases of depression, psychosis, social anxiety disorder, obsessive-compulsive disorder, and stress. Under some circumstances, it helps manage physical conditions such as diabetes, substance abuse, and chronic pain.
This type of psychotherapy is especially effective in patients who have set ideas based on their medical history. It teaches a way to detach from thought instead of anticipating or preempting certain situations. Instead of fighting the experience, the patient is able to deal with scenarios in a calm and relaxed manner.
What Are Some Techniques Of Acceptance And Commitment Therapy?
When asking the question, what is behavior acceptance and commitment therapy; it is useful to examine some techniques. These guide the patient in dealing with troublesome thoughts instead of avoiding them. It calms inner struggle.
Acceptance and commitment therapy may happen over a short session or may weeks or months. To develop mental flexibility, use the six core principles. These are diffusion, acceptance, contact with the present moment, observing the self, values and committed action. To enact these, reference over 100 different techniques.
Explore each principle through specific exercises. During this time, the patient is able to navigate potentially uncomfortable states of mind in a safe environment. They learn how to deal with these thoughts in a nonreactionary manner. A change in both internal and external behavior is eventually realized through the realization of identity.
Additionally, therapies you may also want to check out are:
What Happens Next?
Life doesn't have to be controlled by harmful thoughts. Our quality rehabilitation center can provide a tailored treatment plan to develop coping skills. If you're ready to learn what is acceptance and commitment therapy, then contact us at 855.478.3650 to get started down the road to recovery.