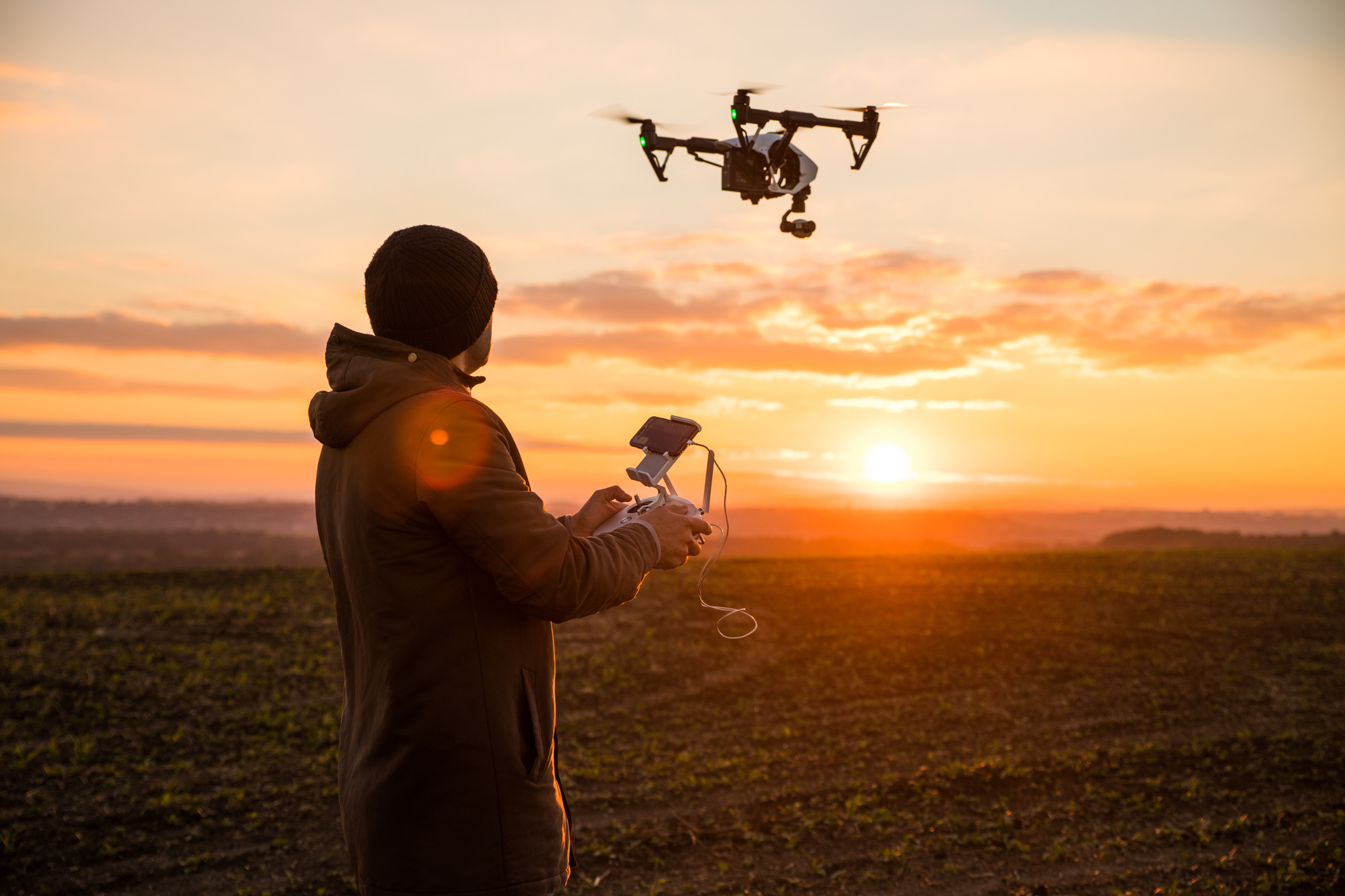 Top 5 Big Advantages Of Owning a Drone
As the technology industry is rapidly expanding, drones are growing in popularity at a steady rate. As of January 2021, the FAA reports almost 2 million drone registrations in the United States alone, which is no surprise.  
Owning a drone has tons of advantages. Drones can both enrich your personal life and help you achieve your professional goals, since they can be used both commercially and recreationally. But not everyone knows about all the benefits that having a drone can bring. 
So, why have a drone? 
If you're looking for the answer to that question, look no further. Here are the top five big advantages of owning a drone. 
1. Take Stunning Photos and Videos
Drones can take photos and videos from angles that you can't get with a regular camera. This results in breathtaking shots that will set your photography or videography apart from the crowd. 
If you're a business owner, you can use drones to stand out from the rest of your competition. Making promotional videos or using a drone to take photos at business-related events is a good way to set yourself apart. Some realtors have used drones to take unconventional and exciting photos of properties. 
Drones are also a great investment for amateur filmmakers or photographers. They're a fantastic way to get cinematic-looking shots, even if your film is low-budget. You won't have to worry about shaky filming, either, since drone video footage is as smooth as can be. 
You also don't need to be using your drone professionally. Even if you're only looking to buy a drone for personal use, any photos or videos you take will still be unforgettable. 
2. Make Money
Drones aren't just arbitrary, high-tech toys. One of the biggest benefits of a drone is that it's a hobby that can pay for itself in a lot of different ways. 
Because drones can capture such incredible photos and videos, it's a great idea to use a drone to start or enhance a photography business. Owning a drone gives you an edge over your competitors and makes your photos and videos memorable. Potential customers will be drawn to you since you're able to offer something that not everyone can. 
Having a drone that can take amazing photos is also great for social media influencers, or anyone else looking to give their own social media page a boost. Getting tons of likes means getting tons of attention, which can in turn lead to lots of opportunities to make money through social media. 
Drones are also sometimes used for mapping in industries like construction, landscaping, or archaeology. You might consider selling your drone footage to companies for mapping purposes. Surveillance and inspection are also ways that your drone can make you some money. 
Getting some easy extra cash is one of the main advantages of a drone. If you make the right moves, you can turn your drone hobby into a full-scale career. 
3. Learn About New Technology
Owning a drone is a perfect way to get your foot in the door when it comes to high-tech trends. Since drones are pretty user-friendly, they're a good gateway to the world of more advanced technology. They're an easy way to help you learn more about similar technology that might be more niche. 
Having a drone also means that you can meet and interact with fellow drone owners, opening the door to conversations with people who have similar interests. This is a good way to meet new friends and form new connections. It also will help you learn about new technology and all the different types of drones out there. 
Don't be daunted by the seemingly complicated technology of drones. Websites like drdrone have extensive drone-buying guides to help you decide which kind of drone is right for you, and to open your eyes to even more exciting gadgets. 
4. Try First-Person View (FPV)
Ever wondered what it would feel like to fly? Well, now you can get a taste of it! The phrase "free as a bird" takes on a whole new meaning with FPV drones. 
First-person view, or FPV, is a way to give the operator a first-hand look at where they're flying their drone. The camera on FPV drones connects wirelessly to a display screen, normally on a headset or a pair of goggles, and shows the drone operator exactly what it looks like up there in real time. 
FPV drones are sometimes used for drone racing. It's a fun and exciting way to put your FPV drone to good use, and to get an experience like no other.
In addition to being super cool, FPV drones also have practical uses. Some farmers use them to get a better look at their crops, which can in turn help them increase their yield.
FPV drones have also been used for scientific and safety purposes. In search-and-rescue missions, drones can get a view of any locations that humans can't get to or easily see into. Scientists also can use FPV drones to observe wildlife, like whales or other sea creatures, that they wouldn't otherwise be able to see. 
5. Have Fun
Above all, owning a drone is simply good fun! It's a great way to enhance a  family vacation or to make an average day more exciting.
Drones can capture and create amazing memories for you to look back on for years to come. And, because of how high-quality drone cameras are, you'll also have an amazing visual experience every time you decide to re-live your droning adventures. 
Having fun with your drone is also good incentive to get you out of the house and keep you active. You'll be more motivated to finally go on that hike or visit that city if you're excited to use your drone when you get there. It can also be a great bonding activity for you and your friends or family members. 
Even if you do choose to do something more practical with your drone, the most important thing is to have fun and enjoy yourself. 
Get a Drone Today
There are countless benefits of owning a drone, all of which will enrich your life and expand your horizons. Whether you're a business owner, a photographer or videography, or a technology enthusiast, having a drone will open your eyes to brand new sights and experiences. 
Drones are fascinating and impressive inventions that have limitless possibilities as to what they can do. It would be a shame not to take advantage of an available technology that is as groundbreaking as a drone. 
If you've been considering buying a drone, don't wait! This is your sign to do some research and find the right drone for you.