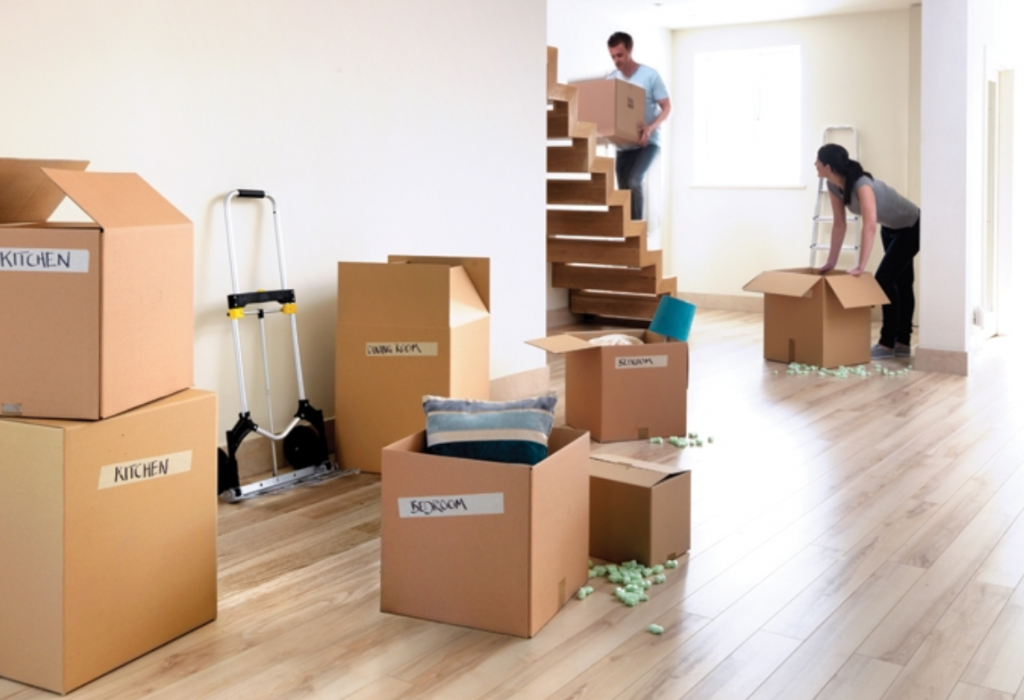 Moving Guide Checklist – Step by Step
Originally posted on https://www.allaroundmoving.com/moving-guide-checklist-step-by-step/
Checklists have always been an effective way to get things done in order without missing anything out. Before you make the next big move, you must create a checklist of all the things you need to get done within a couple of weeks prior to your move. From packing to unpacking, there are many tasks you need to do in between. Following is a Moving Guide Checklist- Step by Step list for you to follow if you cannot make one all by yourself.
1. Make a budget 
You cannot spend excessively without keeping the receipts of where you spent all your money, therefore, you must make a budget that sums up all the coming expenses from arranging a moving company to making other arrangements and appointments. Stay within the budget and make a book of accounts to write every little expense in it.
2. Look for a moving company 
Find a moving company that is somewhere in between your new and old house. The closer, the better. Schedule a moving company and check in with them every now and then to keep your appointment confirmed.
3. Find schools 
For your children, find schools in the new area you are moving to so their education and everyday routine stays like the usual. Enroll your children once you find a school. Here are 8 Tips on Helping your Kids Adjust after Moving.
4. Make arrangements for your travel
If you are moving your city or going overseas, you must need to make arrangements for your flight and make reservations at the hotel accordingly.
5. Contact your doctors and insurance agents 
Look for a new doctor after talking for suggestions to your regular doctor. Take all the medical records of the family if you did not have them before. Similarly, call your insurance agents and get everything checked just in case there is a need for changes regarding your properties.
6. Start packing
Get to the main task of packing things efficiently by finding helpful packing hacks. Get boxes, label them, make an index of the things you have put in a box, wrap delicate items in bubble wrap or white paper, etc.
7. Drop your pets at the care-taking facility
On the day of the move, drop your pets to either a care-taking facility for a day or ask your friends or family to keep them while you move
8. Call utility companies 
So that when you move into the new house, you have the utilities like electricity, internet and phone services a day before the move-in.
9. Get car services 
Make sure your car is up to date. Take your car for maintenance and get the services it requires so there are no problems on the way to your new house.
10. Change your address 
Along with visiting the local post office for changing your address, change your mailbox number as well. Make sure you leave the address for your new location with your neighbors.
11. Schedule and confirm the movers 
This is just for the sake of the confirmation a couple of days prior to your move just to make sure that everyone is prepared. This is your chance to ask any last minute questions about payment or your move.
12. Storage giveaway or a garage sale
Don't just throw it out. Once you are done with packing and have piled up the things to donate, sell or giveaway, either start a garage sale or pay a visit to a charity for a donation.
13. Disassemble furniture 
Do this yourself instead of getting the movers to do it for you, it will cost you less and there are fewer chances of damaging any precious part of the furniture. If you want to have a stress free move though, you can always get the professional movers to do it for you for an extra cost.
14. Make your move 
Get going to your new place as you check all the tasks off your list. Hopefully your mind is at ease with these tips.
15. Restore everything back to normal
Unpack and settle down in your new house as you were in the old house. Make sure nothing got lost in the process.
Finding Help with Moving Professionals
We hope you found this Moving Guide Checklist – Step by Step list useful. For more Moving Tips follow our Blog.
For a stress free move where you don't need to take care of anything contact us today! We are "A" rated members of the Better Business Bureau and a member of Greater New York Chamber of Commerce. All Around Moving takes pride in taking care of every need of our customers before and during the move.
Discover how uniquely priced we are compared to other moving companies in New York. Get a moving quote specifically tailored to your moving needs by calling us TODAY!