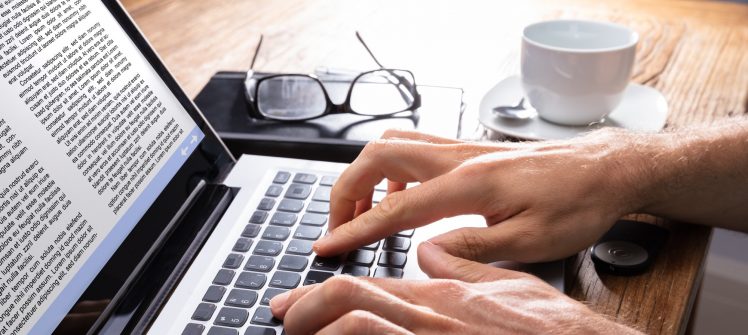 What Is a Freelance Writer and How Does Freelance Writing Work?
If you make the right business moves, copywriting can prove to be a solid career option that lets you use your creativity to make money. But, a copywriter often doesn't have a typical 9 to 5 schedule.
We've all heard the term 'freelance writer,' but not everyone is sure about what it means.
Let's take a look at everything you need to know about everything you need to know.
So, What Is It?
The term 'freelance' was first introduced into the English language all the back in the early 1800s. It referred to a roaming individual who would fight for whichever nation paid them the most money.
Today, the base meaning is virtually the same (although it's unrelated to combat). Put simply, a freelance writer is someone who writes for different clients based on their level of compensation.
As you gain more experience in the industry, your skills will grow and become more valuable. This will allow you to raise the asking price for your work.
How Does It Work?
Freelance writing is a relatively uncomplicated process, but that doesn't mean it's immediately obvious to people looking to enter the field.
Let's dive in.
You Work For Yourself
Something that many people new to freelance writing forget is that although they work for various different clients, they also work for themselves.
To elaborate, you have to market your own abilities in the same way you would promote the services of a business. In fact, many freelance writers form LLCs in order to keep their personal finances and business income separate.
Being a quality writer will only take you so far since each prospective client often has the luxury to browse different writers before choosing to hire one. So, you'll need to pitch yourself to these business owners and show them why you stand out.
General Tasks
While writing content for clients is the main responsibility that these professionals need to handle, they also have other obligations to keep in mind.
Freelance writers also have to allocate time toward finding new clients or picking up more work from existing clients in order to facilitate a consistent income. Those unprepared for this task may not devote enough time toward it, reducing their potential compensation.
The good news is that you can choose to write whatever type of copy you want, whether it's web copy, blog posts, or articles for a magazine. Depending on your client, you may have specific instructions for your assignment, so keep in mind that you'll need to be flexible in how you write.
Over time, it's a good idea to try your hand at different types of copy you aren't an expert at in order to expand your skillset.
Payment
The way you're paid (and whether you're paid-in-full or through installments) depends on the client that you're working for.
Some clients prefer to pay half of the money upfront and then pay the rest once you're finished with the project. Other clients prefer that you send them an invoice after the work is finished.
Depending on how organized your client is with their finances, you may even encounter a situation where compensation is automated after you complete your project, foregoing the need for contact between both parties.
A common situation you'll face, though, is being sent a check by a company after you send them an invoice. Given that many banks facilitate deposits through a mobile app, this isn't too much slower than getting a direct transfer.
Unfortunately, you may encounter clients who don't prioritize paying you for your completed work. It's up to you to get into contact with them and get things situated.
You should always mentally prepare for this scenario when dealing with a new client so that you're not caught off-guard.
How Does The Future of The Industry Look?
A vast number of companies have hundreds of tasks that they simply can't justify hiring an employee to complete.
For example, a small athletic apparel company may only want a handful of blog posts per month on their website. It wouldn't be financially responsible to hire a full-time or even part-time writer unless they had other tasks to delegate to that individual.
So, it's far easier for the company to draft a contract for an individual writer to create their content for them. That's where freelance writers come in.
Similarly, many companies are operated entirely over the Internet, meaning that there often isn't even an option to hire a full-time writer.
As long as companies need content for their websites, social media, products, etc., then there will always be a demand for writers. Even as content shifts toward being more video-centric, there's still plenty of copy to be written for that medium (especially when it comes to scripts).
Try Freelance Writing as a Career
As a brief recap:
Treat yourself like a business owner (you essentially are!) and market yourself appropriately.
Manage your finances and keep track of when you should be getting paid.
Seek out clients you have the skills to satisfy and slowly branch into different types of writing to diversify your income.
Freelance writing can seem stressful or overwhelming at first, but proper planning can turn it into an exhilarating, lucrative career.
With the above information about freelance writing in mind, you'll be well on your way to deciding if this path is right for you and taking the next step in your career.
Want to learn more about how to refine your writing skills? This article has plenty of useful information.