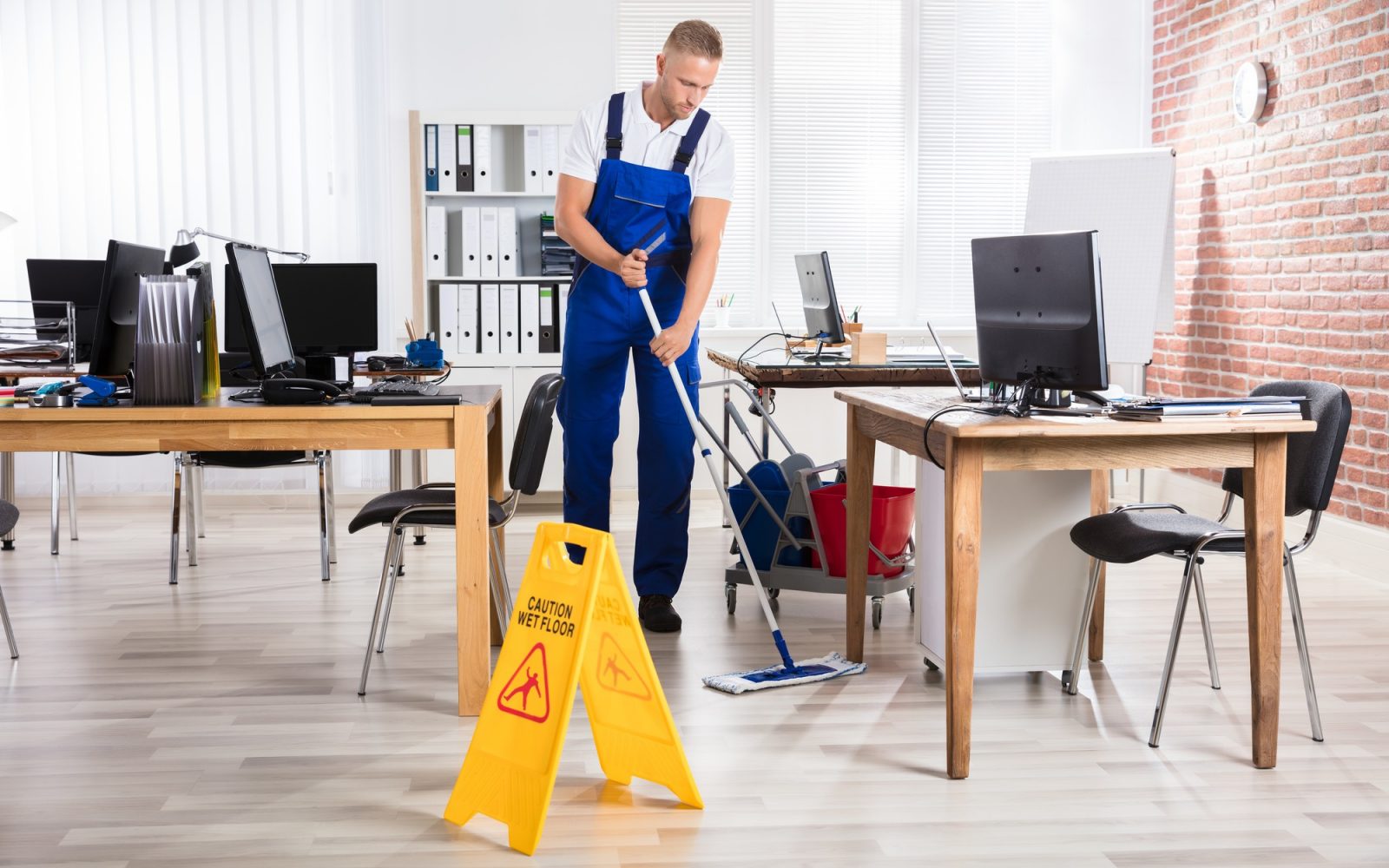 What Does CIMS Certified Mean, and Why Is It a Big Deal?
Photo from TC Services
Originally Posted On: https://tcsvcs.com/what-does-cims-certified-mean-and-why-is-it-a-big-deal/
So what does CIMS Certified mean, and why is it a big deal?  A considerable amount of American employees say returning to the office negatively affects their mental health. With the uncertainties of COVID still looming, employees are justifiably nervous about going back to work in the office.
Yet, as an employer, you can ease your employees' minds and make the workplace safe by partnering with a CIMS certified professional cleaning service.
Keep reading this article to learn everything you need to know about the importance of the CIMS certification for cleaning companies.
All About ISSA
ISSA is an international association for the cleaning industry. Alfred Richter founded it in 1923 under the name the National Sanitary Supply Association. By 1966, the association grew to be a worldwide organization. So, it changed its name to the International Sanitary Supply Association.
In 2005, the association embraced cleaning service providers. Once again, it changed its name to ISSA – The Worldwide Cleaning Industry Association. The association partners with industries, governments, corporate entities, and communities to strengthen cleaning standards.
Their mission is to increase the appreciation for cleaning as an investment in human health, the environment, and an improved bottom line.
ISSA CIMS Certification
ISSA offers a few different certifications to those in the cleaning industry. One of those is the CIMS certification. CIMS means Cleaning Industry Management Standard. The CIMS certification is for cleaning organizations. It sets the standard for successful and quality cleaning.
CIMS Criteria
Cleaning companies must meet six targeted criteria to get their CIMS certification. The first is a quality system. The cleaning company must have a written quality plan and a definition of cleaning service requirements.
The second is service delivery. Each business must have a written service delivery plan and purchasing procedures.
The third is human resources. Human resources include several topics. They include:
Human resource policy
Hiring practices
Site-specific orientation
Management training
Executive development
Cleaning personnel training
Security
Documented payroll system
The fourth target is health, safety, and environmental stewardship. Of course, each cleaning organization must adhere to regulatory compliance. But, they must also have an organizational policy or environmental management system.
The fifth is management commitment. Each cleaning business needs to have:
A communication plan
Responsibility and authority
Risk management
Management commitment is in addition to its defined mission, vision, and values.
The last component is green buildings and services. This means companies need to have:
A written green cleaning policy
A custodial effectiveness assessment
Purchase of cleaning products and materials
Powered janitorial equipment
Matting (entryway systems)
Recycling (solid waste management)
It is only after the company meets these five targets that ISSA will check for this sixth.
It's clear that CIMS has rigorous standards. It's why professional cleaning companies that are CIMS certified are the best cleaning organizations to hire for your business. Besides, CIMS is a consensus-based process. That means any cleaning company, no matter its size or subsector of the cleaning industry, can get its CIMS certification.
ISSA CIMS Training
As with any certification, cleaning companies may have to make changes and adjust their businesses to follow CIMS. With so many targets to meet, training is necessary for cleaning companies and employees to get ISSA CIMS certified.
But, you can see that ISSA heavily focuses on industry training for anyone working in cleaning. In fact, ISSA has its own Cleaning Management Institute (CMI).
CMI is one of the most recognized education and certification providers globally for the professional cleaning industry. CMI's core offerings include facility service professionals, certifications, and supply chain management.
Furthermore, manufacturers, suppliers, and distributors can partner with CMI's Associate Training Partnership Program to deliver even more value to customers. Thus, ISSA believes that training and education are equally important as meeting the standards.
It's why ISSA offers so many different education opportunities year-round through its organization.
Why Use a CIMS-Certified Cleaning Company?
You will find business owners want to work with CIMS certified companies rather than their counterparts. Why?
A CIMS certification tells you the cleaning company is a well-run business. The majority of its standards relate to how the business is structured and operates. Also, there is an emphasis on customer care. So while a CIMS-certified company won't offer you the lowest price, they will provide you with the best value and service.
With the pandemic, now is not the time to cut corners and compromise safety for price.
Plus, cleaning services are no longer an unseen part of the workforce. Employees want to know what cleaners are doing and how they are doing it. Seeing cleaners do their work eases the worry of employees. A great advantage to using a CIMS certified company is that they document everything. Hence, employees will learn how clean and safe their office is each day.
Most importantly, using a CIMS certified company will increase your employees' efficiency. With adequately cleaned offices, employees keep better physical and mental health. Your employee's health makes them better at their jobs by increasing productivity. Thus, the cleaning company will add value to your existing team members.
Better efficiency means higher profits. So really, there are no disadvantages to hiring a CIMS certified cleaning company.
Hire CIMS Certified Cleaners Today
As the pandemic continues, there has never been a more critical time to ensure office safety and cleanliness. Finding CIMS certified cleaners is necessary to ensure your office is clean to the highest of standards. Your employees with thank you as they return to the office.
If you're ready to take the next step in working with a CIMS-certified company, get in touch with us at TC Services today. Our cleaning professionals will guide you through our cleaning processes and make sure your employees feel comfortable at work.