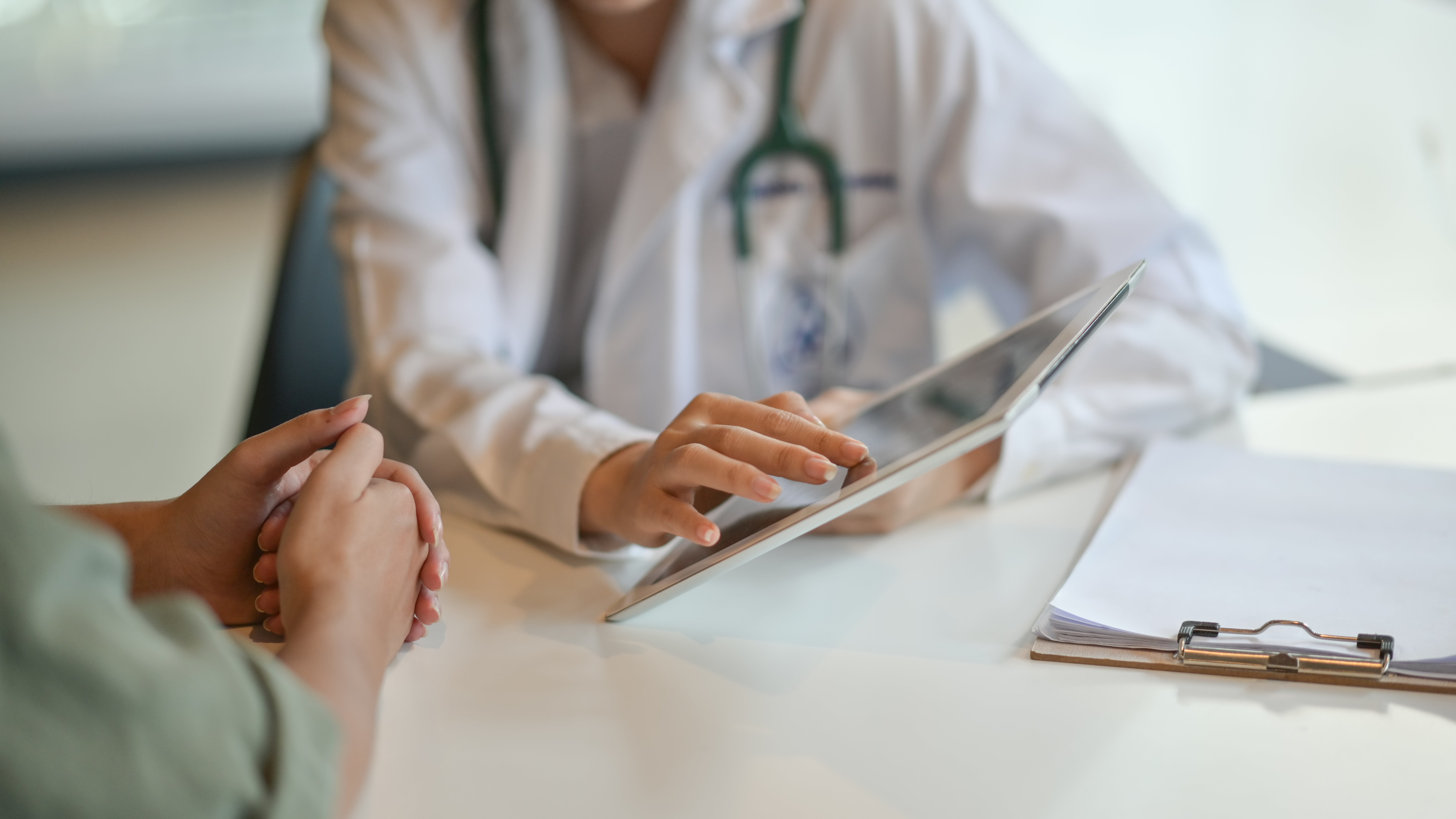 Patient Engagement and Enablement Tech are Top 2020 Healthcare IT Priorities
Originally posted on https://insights.journeylabs.io/patient-engagement-and-enablement-tech-are-top-2020-healthcare-it-priorities/
According to recent reports, small provider organizations (ex. PCPs, specialists with less than three office locations), large provider organizations (ex. multi-location, multi-state ASCs, hospitals, health systems) and health plan organizations are  intensely focused on and are committing serious resources to their 2020 plans and budgets related to patient care and improvements in the overall patient experience.
According to Andrew Hajde, senior advisor at Medical Group Management Association (MGMA), and Cristy Good, senior industry advisory at MGMA, "nearly 60 percent of organizations have invested in patient engagement and practice operations tools, with 70 percent more pointing to plans for future investments." Hajde further states, "I've definitely seen a shift for things being all about the patient experience."
Halee Fischer-Wright, president and chief executive officer at MGMA, recently commented that, "in today's healthcare environment where practice workflow and patient experience are paramount, the use of technology is more instrumental than ever in helping providers enhance operations and overall patient care." Despite the significant focus and resource investment in patient "tools," major gaps remain in patient (and caregiver) education, communication and experience.
Stand-alone, business-as-usual  "tools"– patient / member portals, automated appointment reminder systems, digital patient check-in, telehealth, care / disease management, online bill payment and data analytics–may be more focused on shaping practice operations and practice efficiency (more tangible ROI) than genuinely improving the patient experience (sometimes less tangible ROI).
Accenture Consulting published a report titled, "Think your patients are loyal? Think again." In this report they found that patients have "high passion" for healthcare but also have "high switching" tendencies. Accenture predicts that healthcare organization "winners will earn (patient) loyalty through transformed experiences, not by trapping consumers."
The good news? A top "transformed experience" in patient engagement is digital patient and caregiver journey mapping, education, communication and enablement platforms. According to a press release on Businesswire.com by Quantzig, "if the patient's needs and demands are not met, the communication breaks down and the patients feel lost and vulnerable," … resulting in  subsequent caregiver disconnection. The release further states that leveraging digital patient journey mapping to improve education, enhance communication and enable the patient (and caregiver) throughout the end-to-end clinical experience (pre-service, point-of-service, post-service / care transition / rehab) makes a tremendous difference in improving adherence, outcomes, patient loyalty and the overall growth graph of these organizations.
What does patient engagement and enablement success look like? Patient digital "transformed experience" top opportunities have been identified in complex episodes of care or bundles (ex. hip / knee joint replacement, spine), pregnancy and chronic conditions.
Using enablement technology like the JourneyLabs Platform, healthcare organizations have the ability to digitize, integrate and scale care management processes to reduce costs and improve outcomes.  Orchestrating such complicated processes digitally (and in real time) can be both time- and resource-intensive. With the JourneyLabs Platform, organizations can now rapidly create mobile and web-based patient engagement Journeys, remote patient monitoring and clinical pathway solutions and save between 50 and 90 percent over traditional approaches. Furthermore, using subject matter experts such as clinicians and consultants, complex episodes of care and patient education solutions can be built in a matter of days or weeks — not months or years.
For example, in orthopedics, JourneyLabs works with a top orthopedic surgeon to standardize treatment pathways to improve outcomes and control costs. The result: a "Professionalized Patient," well educated about their condition and inspired to comply with treatment.  A digital orthopedic Journey keeps patients on path, empowered and aligned with their care team by:
Providing a secure, recorded means to educate and communicate care to patients.
Shortening time to identify cases needing intervention such as Imaging, PT and Surgery.
Stratifying patients in real-time based on risk, engagement (adherence) and satisfaction to streamline case sequencing, reduce complications and predict when clinical staff interventions are needed.
Providing more effective tools to provide digital informed consent, document surgical risk delivery, education and emphasize a partnership of wellness between doctors and patients.
Managing Prehabilitation of the most common conditions shaped by each patient's comorbidities, demographics, physical characteristics — leading them to wellness.
Providing 4 phases of both Prehabilitation and rehabilitation protocols for pre- and post-op self-directed success to make sure a recovery plan is in place and to provide the basic line of recovery in the post-surgical phase.
According to the CDC, suicide is the second leading cause of death for people 10 to 34 years of age, the fourth leading cause among people 35 to 54 years of age, and the eighth leading cause among people 55 to 64 years of age.  If hospitalized for a suicide attempt, the period of time post-discharge is when patients are at highest risk to harm themselves again. To combat this challenge, behavioral health researchers and practitioners remotely monitor self-harm patients with digital Journeys during psychiatric hospital transitions.  In creating an always-on connection with their patients, practitioners are determined to better understand predictors of suicide and effectively intervene to save lives.
The American Society of Clinical Oncology says that high-quality oncology clinical pathways are detailed, evidence-based treatment protocols for delivering cancer care to patients with specific disease types and stages. When properly designed and implemented, oncology pathways can serve as an important tool in improving care quality and reducing costs.  Clinical pathways as Journeys allow cancer centers to not only deploy complex pathways quickly, but to integrate Patient Journeys to educate, assess, intervene and monitor in real time. As oncology patients transition to surveillance during the course of their treatment, creating Remote Patient Monitoring Journeys will allow providers and patients to maintain both an informational and personal connection to facilitate the healing process.
Creating and implementing digital patient experiences earns patient loyalty and genuinely improves the future of patient enablement and engagement. For more information about easily creating integrated patient/caregiver and care team journeys for clinical pathways, patient engagement and remote patient monitoring, please visit: https://www.journeylabs.io/solutions-for-healthcare/.