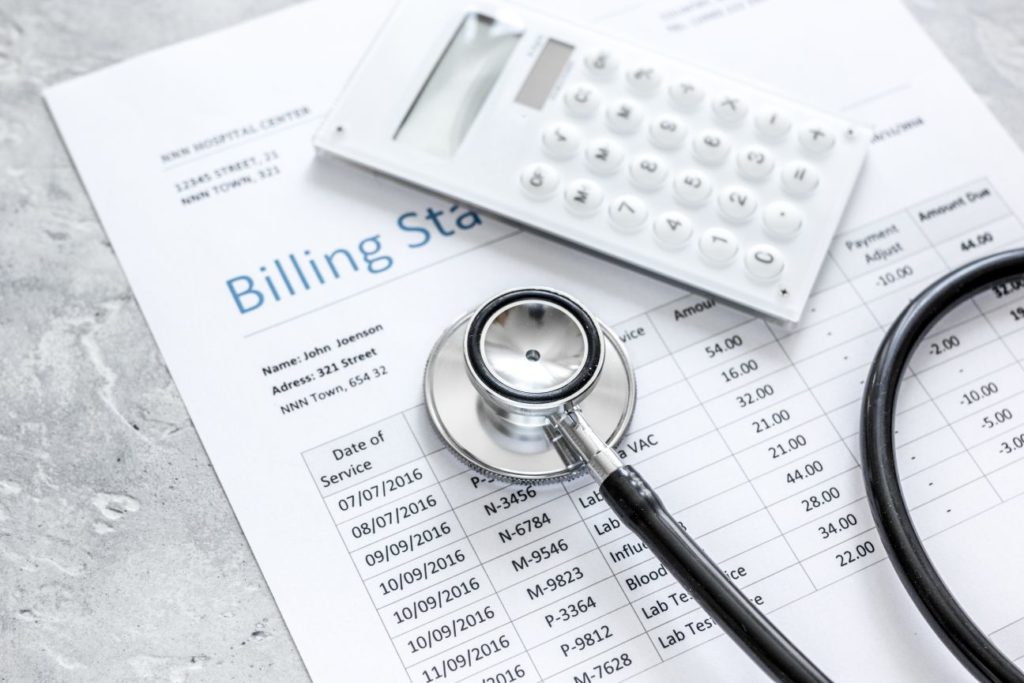 An Expert Guide on How to Find a Job in Medical Billing and Coding
Originally posted on https://imbc.edu/2019/07/12/an-expert-guide-on-how-to-find-a-job-in-medical-billing-and-coding/
Technology is revolutionizing everything about our world, from how we eat and sleep to how we interact and play. One of the fields technology is changing most is medicine. Far from the days of rooms filled with filing cabinets and paper medical records, now nearly everything is done on tablets and stored electronically.
Because of these advances, the field of medical billing and coding is experiencing a boom. More and more doctors are hiring people to manage the billing processes within their organizations. Read on to learn more about medical billing and coding and how to get a job in that field.
Medical billing and coding (MBC) is an important part of the records and reimbursement process in the medical field. It begins with medical coding, which involves translating examinations, diagnoses, and prescriptions that patients receive into assigned alphanumeric codes. This coding system is used among hospitals, doctors, insurance agencies, and other medical professions to communicate about what is happening with a patient.
Once you have every step of the visit translated into their assigned codes, a biller takes that information and creates a bill for the insurance company. Once the insurance company evaluates and returns the bill, the medical biller figures out how much the patient owes for the visit and service. The biller also interacts with patients who have not paid for one reason or another.
Jobs in Medical Billing and Coding
There are two primary jobs in the MBC field: medical billers and medical coders. Larger hospitals and institutions may employ separate departments for this, but oftentimes, the tasks will be performed by the same person.
The MBC job market is one of the best to get into at this time. The industry is expected to grow 15 percent in the next five years, meaning there will be 30,000 new jobs on the market in that time. Billers and coders also get paid well, with median salaries for those established in the field averaging $38,000 and topping out at $62,000 or more.
What's the Job Like?
Coding involves standard processes, with coders starting out their days reviewing the cases they'll need to code. They'll look at every step of the examination, including which tests were run, what medications the doctor prescribed, and what the diagnosis was. They'll spend their day finding the appropriate codes for these things and putting them into a computer program.
Once the coding work is done, a medical biller (often the same person) takes the codes generated and creates an itemized electronic bill to send to insurance agencies. During this process, they'll check that the coding is correct and make sure that everything on the bill is something the patient's insurance will cover. They send the bill to the insurance company to review once they've checked all the information.
After the bill comes back from the insurance company, the biller has to determine what the patient owes after insurance. They send out that bill and process any payments that come through. If patients don't pay their bill in time, billers work with accounting departments, collection teams or financing departments to assist the patient with a payment plan.
Perks of Working in Medical Billing and Coding
As we mentioned, MBC jobs can be steady and rewarding, and in big cities can often carry a starting hourly wage of more than $18, though this depends on many factors. Because of the way technology is changing the healthcare field, more MBC jobs are opening every day. Everyone from primary care physicians to major hospitals need people working to digitize their records systems and bill insurance companies and patients.
In addition to the pay, MBC jobs provide a number of other benefits – in some cases, literally. Because these jobs are in the medical industry, you'll often receive great benefits, including health insurance, if you work full time. MBC jobs can also provide great stability and routine in the workday.
Education Requirements
To work as a medical biller and coder, you'll typically need at least a diploma and a certification (which we'll talk more about later). You want to make sure you're attending an accredited institution. There are specific programs for medical billing and coding that will provide you with the basics of the profession.
You may also want to go on to get an associate or bachelor's degree down the road. These are not required degrees for most MBC jobs, however. But, they can help you advance yoru career in the heathcare space.
Certification Requirements
There are a few different certification options you may want to pursue for MBC jobs, depending on where you get hired. You can get general or specialized certifications, depending on where you're working and what you want to do. General certifications will cover diagnostic and procedure codes, guidelines, and more.
If you're wanting to advance in the field after some time, or if you're wanting to aim for a higher paying job, you may want to look into more specialized certification options. There are tons of options that allow you to focus in on the area of medicine you're most interested in. You may also need to take continuing education courses every year to maintain your certification.
Certification Programs
For coding, the American Association of Professional Coders (AAPC) offers a general coding certification. They also have specialized options, including Certified Outpatient Coder, Certified Inpatient Coder, Certified Risk Adjustment Coder, and Certified Professional Coder-Payer. The American Health Information Management Association (AHIMA) also offers a variety of certification options.
If you're wanting to focus on billing, you'll want to look at certifications offered by the American Medical Billing Association (AMBA). They have been certifying billers through their Certified Medical Reimbursement Specialist program for more than a decade. The exam includes more than 800 questions, and students must get 85 percent correct in order to pass.
Getting Experience
Once you've got your diploma and certification, you'll find yourself in the quandary of needing experience to get a position and needing a position to get experience. A good way to bridge this gap is to find an internship. Many schools help you do this.
You can also check the pages of the professional organizations we mentioned earlier to find listings of internships that may be open. If that fails, consider volunteering at a hospital or doing job shadowing with medical billers and coders. This will help you make connections with people who will be involved in hiring new billers and coders later.
Where to Find Jobs
A great place to start looking for MBC jobs is on the websites of your professional organizations. They'll often list new job openings all over the country for you to apply to. Be sure to keep an eye out on local job listing sites, and consider going by your local hospital and asking if they're hiring. The career center of the school where you train in MBC should also provide you with career placement assistance.
If you can't get an MBAC job off the bat, try getting a job as a receptionist or administrator in a hospital or doctor's office. This has the same networking benefits as an internship or volunteering, but you'll get paid. You can also look for a job in medical records as a way to ease your foot into the MBC door.
How to Have a Good Interview
Once you land an interview, the work is far from over. Make sure you do your research and learn some about the company you're applying to. Being able to discuss their history and policies in the interview will make a great impression.
Prepare for the interview to test you a little during the process. They may quiz you on some codes and terminology or ask you to run through a hypothetical patient scenario. Keep your head and remember what you've learned in your training, and you'll be fine.
Things to Include on Your Resumé
The most important thing with your resumé is to make sure it's clean and professional. You want your resumé to fit all on a single page, and you want your contact information to be large and clear at the top of the page. Don't make an interviewer hunt for your phone number to call you with a job offer.
You should also make sure to include all your certifications and education relevant to medical billing and coding on your resumé. Make sure to list any previous experience you have in medical or administrative fields, including your job shadowing and volunteering. If you have any coursework relevant to the particular job you're applying for, include that, too.
Launch into Your New Career
Medical billing and coding can be a great career with good pay and benefits. You'll need to work hard to get the right certification and education, but you can do so confident you're entering a growing and rewarding field. Be patient and persistent in your job hunt, and you'll find yourself in a great career.
If you'd like to start on your journey towards a medical billing and coding career, check out the rest of our site at the Institute of Medical and Business Careers. We provide a medical billing and coding diploma that can set you on the path to a brilliant career. Start our admissions process and begin your new life today.