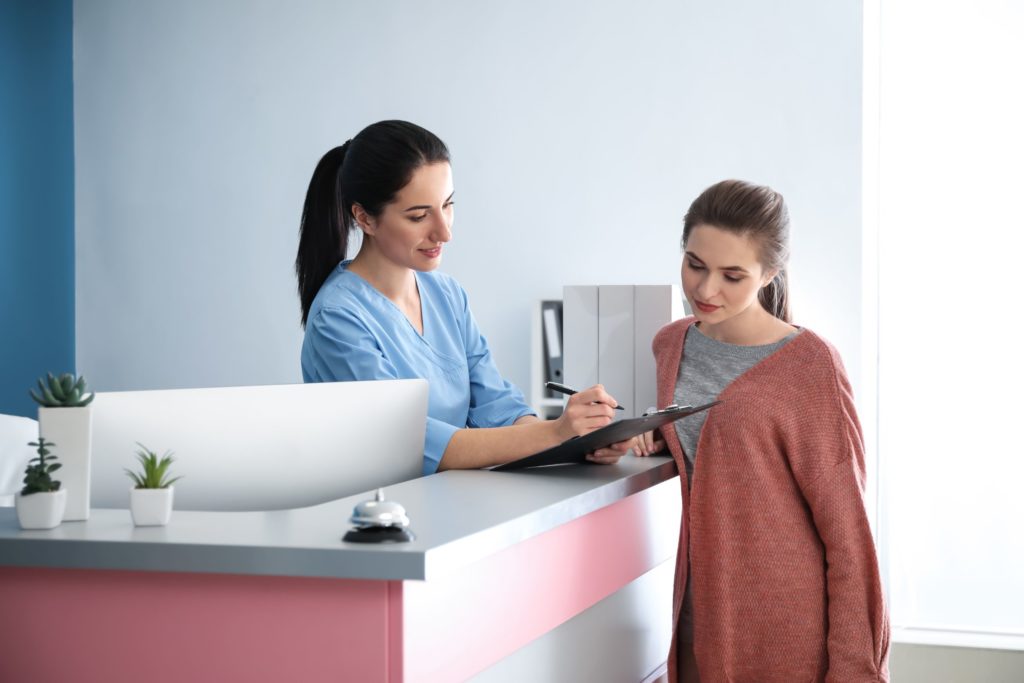 What Does a Medical Office Administrator Do?
A GLIMPSE INTO YOUR FUTURE
Jobs in the healthcare field are expected to grow 14 percent from 2018 to 2028. This is significantly faster than the average for all occupations. 1.9 million new jobs will be added to healthcare occupations, more than nearly any other field.
There has never been a better time to join the healthcare industry. Many people think that they have to spend years in school to work in healthcare but this is not necessarily the case.
Becoming a doctor or nurse is only one of the many healthcare paths you can take. If you are interested in a job that continuously challenges you, combines healthcare with office administration, and helps positively impact the lives of others, we have the career for you.
Medical office administrators are the glue that holds healthcare facilities together. Keep reading to learn more about what these critical players do and what it takes to make it in this career field.
What Is a Medical Office Administrator?
Medical office administrators are the backbone of medical and healthcare facilities/offices. While doctors and nurses are experts when it comes to directly caring for patients, they are not necessarily skilled at or focused on administrative tasks.
Medical office administrators perform the daily tasks that keep doctors' offices and hospitals functioning. They are not just office admins through; medical office administrators bring their education and experience with medical terminology, customer service, and healthcare services to the table as well.
The term medical office administrator is a broad one, as those with this type of job can perform a variety of functions and work in various roles. Their job title could be anything from a medical office assistant to a patient coordinator or admissions coordinator.
Medical office administrators have a unique job in that they are involved in both direct and indirect patient care. They perform tasks that require interactions with patients, doctors, and insurance companies but also work behind the scenes.
You should have strong interpersonal (people skills) and great organization habits, as well as administrative skills to succeed at this job.
Duties and Functions
The exact duties you may perform depends on the type of office and practice you work within, but the general functions are the same across the board. As a medical office administrator, you will use your skills and experience to combine office admin work with patient support. Here are some of the tasks you can expect to perform:
Checking in patients at the front desk
Scheduling patient appointments
Answering the phone
Taking patient histories or comments before appointments
Using computer software and office equipment (fax machines, copiers, etc.)
Managing medical charts and records
Transferring lab results to appropriate parties
Stocking and maintaining office supplies
Keeping up the appearance of the office
Processing insurance claims
The Skills You'll Need
To be successful in this career, you will need experience in an office setting and specialized training that will teach you to use those skills within a healthcare environment.
Based on the list of duties we described above, you need a variety of skills to excel in this job. Specifically, the skills you will need can be broken down into two categories – technical and transferrable.
Technical Skills
Data entry
Customer service
Medical terminology
Customer billing
Scheduling
These are skills that you will learn either on the job with previous employers or through an educational program (diploma or certificate).
Transferrable Skills
Multitasking
Typing
Communication
Organization
Computer literacy
These are skills that you can learn by working in any industry, through school, volunteering, or that you may have through natural talent.
Choosing a Work Environment
As we have mentioned before, the exact duties you will be expected to perform in a medical administration role depend on a number of factors. These include the type of healthcare setting you are employed in, the size of the facility, the scope of procedures performed there, and the geographical location of the practice or hospital.
These factors all affect how employee responsibilities and workloads are determined. The interesting thing about working in medical administration is that you can work in a variety of settings depending on your career goals and personal preferences.
Let's take a look at some of the most common work environments for this career field.
WORKING IN A HOSPITAL
One of the most common places of employment for a medical office administrator is a hospital. Hospitals are one of the largest facilities you can choose to work within.
When working in a hospital, your duties will likely be more clearly defined and more specialized. However, you will also have more opportunities for advancement or transfer (to other departments) because of the size of the facility and the number of medical office admins needed.
Depending on the department you work in, hospitals can be a more interesting yet sometimes stressful environment. You will need to be on your toes if you work in a hospital that has an ER – as anything can happen at any moment.
Being able to articulate your role and perform it quickly is imperative.
If you work in an emergency department, you will likely be the first face an incoming patient sees. Their interaction with you will set the tone for the rest of their experience at the facility.
You will probably also be their point of contact while they wait for the doctor to see them. It is important that you remain calm and reassure the patients that they will be seen and assisted, as well as their friends and family members.
Working in a hospital opens up unique scheduling opportunities. Whether that is a pro or a con depends on your preferences, but it is important to be aware that you may be required to work a less traditional schedule in a hospital setting.
For example, you may have the option to work second or third shift or to work three 12-hour shifts per week. For some people, this flexibility is a bonus. If you are looking to stick to a traditional workweek, hospital work may not be right for you.
WORKING IN A CLINIC
Working in a clinic offers a very different experience than working in a hospital. Clinics are usually reserved for a few specialties such as primary care or pediatrics (children).
They also run on traditional schedules and have standard business hours. If you want to be home by dinner and have holidays off, consider working in a clinic.
Job duties in clinics will be more routine and differ from hospitals that often require dealing with frequent emergencies. In a clinic environment, appointments are almost always pre-scheduled routine screenings, wellness appointments, and specialty visits.
As a medical office administrator working in a clinic, you will spend more time scheduling appointments over the phone and in-person. Working at the front desk will still require customer service skills but you will likely never encounter patients in need of emergency care.
WORKING IN A PRIVATE PRACTICE
As a medical office administrator, you can also work in a small private practice facility. When working in a private physician practice, you will often take on a number of roles.
Because of the limited number of staff, there is a teamwork philosophy that means you will often be required to perform duties that might go beyond your expected role. For example, you may perform duties usually handled by a medical assistant or a medical coder.
You may be the only medical administrator working in the office. In this environment, multitasking is a must. You will have to be able to respond to multiple demands at once and maintain your composure.
The benefit of working in private practice is that you will build a variety of skills in a short amount of time. The downside is that there may not be fewer if any, opportunities for advancement or transfer.
How to Become a Medical Office Administrator
For being such an interesting and dynamic role, medical office administration has surprisingly reasonable educational requirements. Unlike many in-demand healthcare jobs, becoming a medical office administrator is a feasible goal for just about anyone.
You won't have to spend years in school. Instead, all you will need is a medical office administrator certificate or diploma.
You can typically complete such a program online in less than a year. You will learn about medical terminology, medical administration technology, customer service in healthcare, and medical law and ethics (such as privacy of patient records). Combining this specialized education with basic office experience will prepare you for a lucrative and lasting career.
Take the First Steps to Become a Medical Office Administrator Today
Now that you know more about what a medical office administrator does, you may be interested in learning more about obtaining your certificate or diploma.
If you have been interested in joining the rapidly growing medical industry but do not want to spend years in school, medical office administration could be the career for you. If you are interested in helping patients and making a difference in your community, contact us today to learn more about our program.