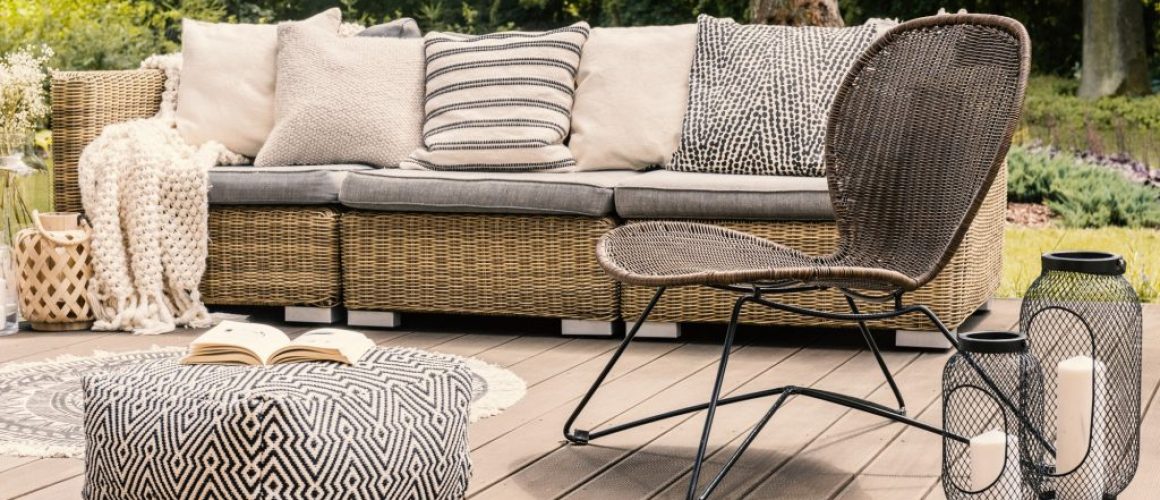 Tips for Choosing Outdoor Patio Flooring
Originally posted on https://outdoorkitchenstx.com/tips-for-choosing-outdoor-patio-flooring/
Americans are moving outside. Homeowners want an outdoor space where they can cook, dine, and relax with family and friends.
72% of consumers chose outdoor living spaces as the most popular special function room in a house. They want to increase the useable space available at home.
The first step in creating your backyard oasis is planning. Consider the size and style of your home. Think about function, style, and cost.
Is the house traditional, farmhouse, mid-century modern or eclectic? The best outdoor spaces look original to the house.
Does a cozy gathering spot or a backyard retreat make sense in the space? If the patio doesn't function it won't improve your lifestyle. Plus, any project that goes over budget causes problems.
Hardscaping creates an affordable, useable space with little or no maintenance. You can spend weekends relaxing on the patio instead of mowing the lawn.
Whatever your goal, the materials you choose are important. The most common patio flooring materials are popular because they work.
Yet, it's how you configure your choices that give the patio personality and style. Let's take a closer look at your options.
Brick
Brick is one of the oldest building materials. It's a sturdy, durable choice used for ages to construct roads, buildings, and patios.
Bricks come in many colors and sizes. You can lay the brick in a variety of patterns. Some patterns are more formal than others.
Each brick pattern has a distinctive look. Mix several patterns to create a unique style.
Reclaimed bricks are popular for adding age and interest to a new patio. Brick works for edging, walls, and planters along with the patio flooring.
The combination of colors, sizes, and patterns give homeowners plenty of design choices. A brick patio looks good with most architectural styles.
Pavers
Pavers are a popular material for patios and walkways. The original pavers were gray and pink concrete.
Today, you can find pavers in many colors and textures. Pavers that look like brick, stone, tile or cobblestone come in a range of natural colors. It's a nice alternative to solid concrete.
Interlocking pavers fit together like puzzle pieces without using grout or mortar. Consider that a patio of interlocking pavers can look busy due to all the small pieces.
Concrete
One of the most versatile surfaces is concrete. Professionals can form the concrete into custom color, shapes, and sizes.
Concrete is water, sand, cement, and gravel. It's a durable surface that's easy to maintain.
Creativity and concrete go together. Add interest to the surface with stamped or brushed finishes. Insert colored stone or tiles as accent pieces or borders.
You can stain or dye the concrete to add color. Score the concrete to separate patio zones.
Add rough particles to the concrete or use a brushed finish for a slip-resistant surface.
Flagstone
Flagstone is a large, flat slab of stone in irregular shapes and sizes. It comes from splitting layers of rock. Sandstone, limestone, quartz, and bluestone are examples of flagstone.
The stone varies in size and color based on geography. Colors range from cool blues, grays, and greens to warm reds and browns.
No two pieces of flagstone are the same. That means you can use complementary or contrasting colors as part of your patio design.
Flagstone for a patio must be thick enough to withstand considerable stress. Position thick flagstone on the ground or a layer of sand. Create a solid surface by putting concrete, mulch, or plantings between the stones.
Stone less than 1.5 inches thick works if laid in concrete or wet mortar. Thin slabs crack without extra support.
Flagstone is a good choice if you want a unique natural stone patio.
Cut Stone
Cut stone is the geometric version of flagstone. It's a natural stone cut into more formal squares and rectangles with a smooth surface.
Lay the stone edge to edge or spaced apart with loose material between the stones. Cut stone with texture is slip-resistant.
Popular types of cut stone include:
Marble
Travertine
Limestone
Bluestone
Slate
Granite
Belgian Block
Sandstone
Like flagstone, the cut stone is regional. Colors vary by location. Stone from local quarries is less expensive and easier to find.
Tile
Unglazed ceramic is the best tile for a patio floor. It isn't as slippery as a glazed tile with a smooth finish. Save glazed decorative tiles for accents or edges.
Unglazed choices include porcelain, terra-cotta, and quarry tiles.
Porcelain tiles are tough and stain-resistant. Terracotta tiles work best in mild climates. Quarry tile has a textured surface for better foot traction.
Tile ratings state slip resistance. If your patio is next to a pool or used in wet weather, check the tile rating. Unglazed terra-cotta is safer than marble or granite.
Use the same tile inside and outside for a seamless transition from the house to the patio.
Seal or coat your outdoor tile to protect it from stains, moisture, and the environment.
Loose Material
Loose material is a good alternative to the turf in areas prone to drought. The materials are affordable and water-wise.
Here are some examples of loose materials used for patios:
Aggregate Stone
Bark Mulch
Rubber Mulch
Pea Gravel
Crushed Shell or Stone
Sand
Broken Down Granite
Mixed materials add interest. You can break a large area into smaller zones by using more than one type of surface.
Add crushed shell or mulch between flagstones. Edge pea gravel with brick. Insert tile medallions into paved concrete.
The options are endless. It's smart to plan with a professional to guarantee function and visual appeal.
Synthetic Decking
Composite or synthetic decking material doesn't rot, mold, or splinter. It's resistant to insects and harsh weather.
It some texture that mimics wood grain and provides good traction. You never have to sand or reseal it.
Most composite decking contains recycled wood and plastic. It's good for the environment, but expensive.
Ready to Choose Your Patio Flooring?
There are many different kinds of patios. Always consult with hardscape professionals who know and understand your local environment.
They can answer questions, crunch numbers, and explain your patio flooring options.
Contact us today for a free consultation. We're here to help design and build an outdoor space that pleases your family.